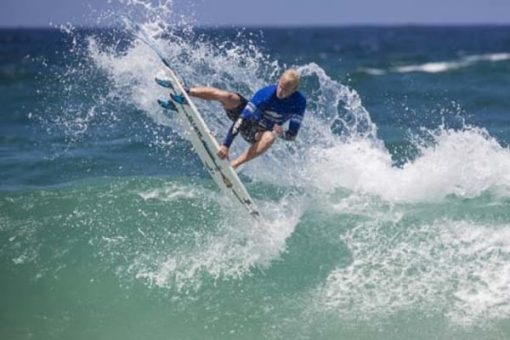 Stretching more than 1,200 miles, the New South Wales (NSW) coastline is home to some of the best surfers and surfing beaches in the world. This Summer, NSW will host five World Surf League (WSL) Qualifying Series (QS) and Junior Tour events along its coastline. You'll find hundreds of beautiful beaches, plus nine National Surfing Reserves dotted along the coastline including The Farm and Mystics in Shellharbour in the south, to Lennox Head in the north. They offer some awesome surf breaks for everyone whether you're a surfing novice or an expert wave rider.
NSW has a well-earned reputation around the world as a surfing destination. In 2016 surfing events entertained over 109,000 spectators, so this competition season is a perfect time for surfers, and surf lovers, to plan to visit.
Here's what the season has to offer:
NSW Pro Surf Series (various locations across NSW) – Through March 12, 2017
Surfers from all over the world can look forward to four WSL QS 1000 events, as part of the NSW Pro Surf Series. The four events, to be held at Maroubra Beach, Cabarita Beach, Avoca Beach and Boomerang Beach, will see Australian and international athletes take a road trip along the NSW coast in their quest to qualify for the WSL Championship Tour.
nudie Australian Boardriders Battle (Newcastle) – February 17–19, 2017
The Australian Boardriders Battle is the biggest grassroots club series in surfing history and involves more than 60 of Australia's best boardriders clubs. As the tour allows Australian WSL (World Surf League) Championship Tour surfers (men and women) the opportunity to represent their local boardriders clubs, fans may have the opportunity to see some of their surfing heroes at the event when it comes to Newcastle Beach.
Australian Surfing Awards (Newcastle) – February 18, 2017
Surfing's night of nights features the who's who of the Australian surfing community and recognizes those who have made a significant contribution to the development of surfing in Australia. Male and Female Surfer of the Year and Hall of Fame awards are given out.
Surfest (Newcastle) February 20-26, 2017
Surfest is the longest running professional surfing competition in Australia and will feature some up and coming local surfers as well as big names from Australia, Australasia and around the globe. The high profile line-up in previous years has included Sally Fitzgibbons, Stephanie Gilmore, Matt Wilkinson, Joel Parkinson and Adriano D'Souza. Held at Merewether Beach, an Australian National Surfing Reserve, the event is a must-see on the WSL World Tour schedule.
Australian Open of Surfing (Manly) – February 25-March 5, 2017
The nine-day event will attract top surfers including recently crowned WSL World Champion, Tyler Wright, to the birthplace of Australian surfing, Manly Beach, along with more than 325,000 beach-lovers of all ages from across Australia and overseas. The 2017 Australian Open of Surfing will highlight Australian beach culture and attract over 300 world class athletes in surfing and skateboarding, along with live music, art, gourmet food, and beverages.
What are you waiting for? Surf's up!
Note:  This post contains affiliate links. If you click through for more information or to make a purchase it may result in a small commission coming our way. We thank you for supporting this site.
For Pinterest: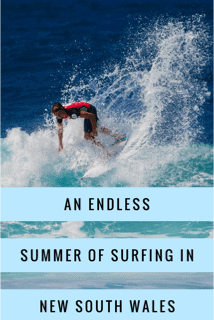 Anthony has found travel provides a healthy balance to his day job as a criminal defense attorney. Living on the periphery of blogging for years, he's now decided to flex his creative muscles with a little writing and photography of his own. Anthony's favorite travel destinations are the Caribbean, Italy, and Ireland.