The US and Australia are both vast countries which fill the imagination with adventure. With many Americans choosing to swap their winters for the Australian summer and vice versa, check out the best summer attractions in each country to keep your summer going all year long.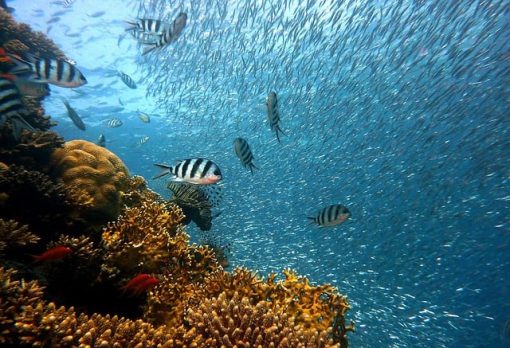 Great Barrier Reef, Australia
Nothing says summer like white sandy beaches and coral reefs. The [amazon_textlink asin='1743361793′ text='Great Barrier Reef' template='ProductLink' store='thetravelersway-20′ marketplace='US' link_id='b74850a1-c047-11e7-83a1-099471c40ade'] is a huge ecosystem of approximately 3,000 separate coral reefs that stretch 2,300 kilometres along Australia's eastern coast. One of the seven wonders of the natural world, it's also the only living thing on earth that's visible from space. With a winning combination of crystal clear waters, abundant marine life, postcard-worthy beaches and the tropical weather of North Queensland, there are few better places in the world to spend a summer holiday.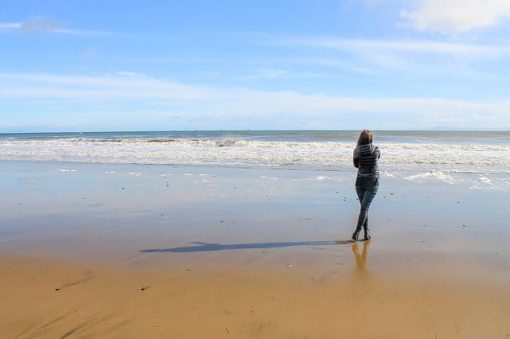 Santa Barbara, USA
For many people, California is the first place that comes to mind when planning a summer vacation in the USA. Although [amazon_textlink asin='3954518848′ text='Los Angeles' template='ProductLink' store='thetravelersway-20′ marketplace='US' link_id='4d185d46-c048-11e7-bdd5-cf80b7a0cccd'] and [amazon_textlink asin='3954516098′ text='San Francisco' template='ProductLink' store='thetravelersway-20′ marketplace='US' link_id='59663cb7-c048-11e7-a5e6-938c42321951′] draw their fair share of crowds, it's Santa Barbara that excels in the summertime. Just 90 minutes from the bright lights of Hollywood, this often-overlooked city is characterized by its beautiful beaches, world-class restaurants, and gorgeous Spanish-style architecture. As the temperature rises, escape the crowds of Los Angeles to swim, surf, scuba dive or sunbathe on the relatively spacious beaches of Santa Barbara. Hire a bicycle and cruise along the Cabrillo Beach Boulevard Bike Trail, or explore countless hiking trails in the nearby Santa Ynez Mountains. Home to over 100 wineries as well as a thriving arts, cultural and dining scene, Santa Barbara truly has something for everyone.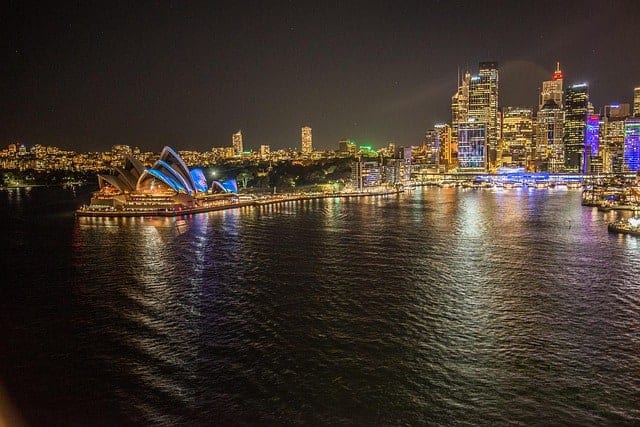 Sydney Harbour, Australia
Along with places like the Champs-Élysées in Paris and Staten Island in New York, Sydney Harbour is one of the most recognizable destinations in the world. The gleaming white sails of the Sydney Opera House are practically a symbol of the country itself, and with millions of people arriving to visit the harbor each year, it's possibly Australia's most popular tourist attraction. Attend a concert inside the Opera House, climb the Sydney Harbour Bridge, or traverse the harbor on a historic ferry; no matter what you like, you'll find plenty to do at Sydney Harbour in summer.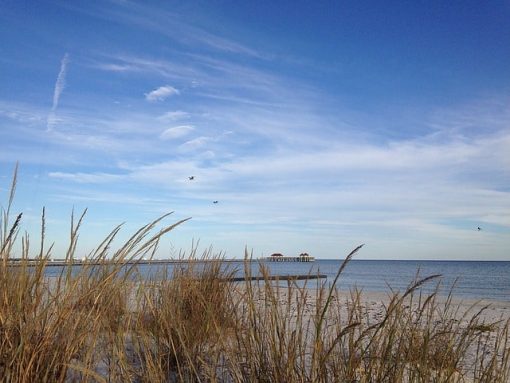 Mississippi Gulf Coast, USA
Look past the stereotypes to discover one of the USA's most underrated summer destinations: the [amazon_textlink asin='1609499042′ text='Mississippi Gulf Coast' template='ProductLink' store='thetravelersway-20′ marketplace='US' link_id='ec6c0cdc-ce57-11e7-a69d-8dc43837c351′]. This region comprises 62 miles of beachside towns, laidback bars, restaurants, and artistic enclaves. Immerse yourself in the creative energy of Bay Saint Louis, or let your hair down in the live music-fuelled bars of Ocean Springs. Vacationers driving along the coast will also be treated to views of the longest man-made beach in the world, which stretches 26 miles from Biloxi to Henderson Point. For those with a little more time on their hands, a trip out to the barrier islands is like visiting a slice of unspoiled Caribbean.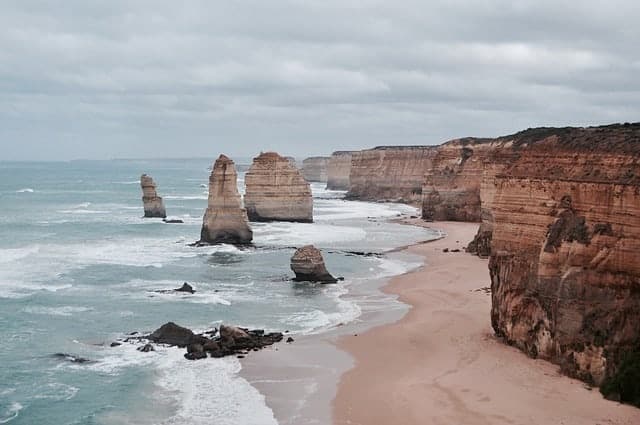 Great Ocean Road, Australia
Winding almost 250 km along the southern coast of Victoria, the Great Ocean Road is one of the world's most scenic driving routes. Its proximity to Melbourne makes it a popular day trip at any time of year, but it's in summer that the coastline really shines. Drive along sheer limestone cliffs, through pockets of lush rainforest, past world-class surf breaks and over rolling green hills. Dotted with quaint seaside towns, there are plenty of opportunities along the way to pause, relax, and soak up the sights and sounds of the Antarctic Ocean.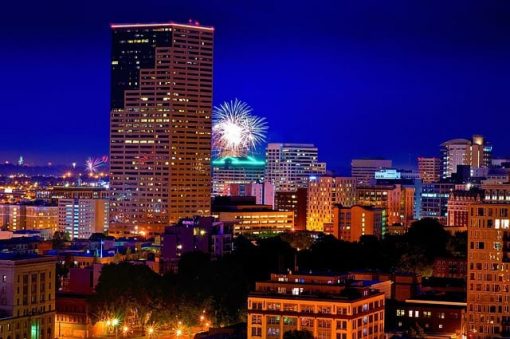 Portland, Oregon, USA
Oregon's largest city has a hard time escaping its drizzly reputation, but there's no denying its appeal in the warmer months. In summer, Portland bursts into action with festivals celebrating music, craft beer, contemporary art, and more. Often called the "beer and food cart capital of the world", Portland is home to about a dozen different beer festivals and some of the best food carts in the country. You can also enjoy a variety of outdoor concerts and farmers' markets, while more active visitors will find themselves in good company cycling around town, or hiking near the waterfalls just outside the city. In fact, the diverse landscape around Portland includes mountains, rivers, rainforests, and lakes, making it a fantastic region to explore during the pleasant summer.
Author Bio:  Alex is a 23-year-old lover of life, brunch & adventure. After moving to Sydney when finishing a journalism degree, he began his blog Inspire A Better Life to positively influence others to get out there and see all life has to offer. Join Alex as he discovers this life one day at a time, documenting his thoughts and other along the way!
The Travelers Way occasionally accepts guest posts from fellow travel bloggers, friends within the travel industry, and as advertorial content.