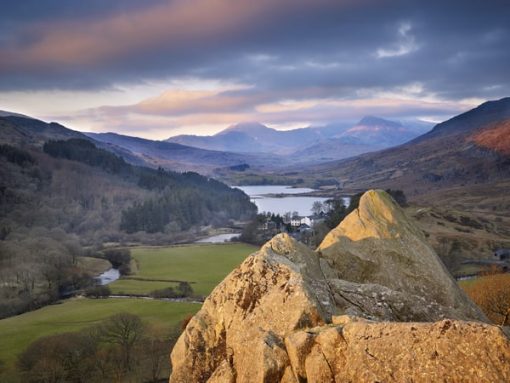 King Arthur: Legend of the Sword has not been the box office hit that had been hoped for, but this epic fantasy film (directed and written by Guy Ritchie with a  cast including Charlie Hunman, [easyazon_link identifier="B000I52LTK" locale="US" tag="thetravelersway-20″]Jude Law[/easyazon_link], and [easyazon_link identifier="B00GNP5AU6″ locale="US" tag="thetravelersway-20″]Eric Bana[/easyazon_link]) retells the classic story of the legendary British leader made famous by medieval mythology.
Why not take your own Arthurian pilgrimage around some of the dramatic British filming locations used in [easyazon_link identifier="B0722SBT7X" locale="US" tag="thetravelersway-20″]King Arthur: Legend of the Sword[/easyazon_link], from Isle of Skye's rugged landscapes to majestic Windsor Great Park?
Snowdonia National Park (northwest Wales)
Wales lays claim to many places associated with the legend of [easyazon_link identifier="B00JEMIVJM" locale="US" tag="thetravelersway-20″]King Arthur[/easyazon_link], his mighty sword [easyazon_link identifier="B002PJN59M" locale="US" tag="thetravelersway-20″]Excalibur[/easyazon_link], and the fabled magician [easyazon_link identifier="B017I76K9W" locale="US" tag="thetravelersway-20″]Merlin[/easyazon_link]. One such haunt is Snowdonia National Park and Mount Snowdon, where Arthur reputedly killed a fearsome giant, Rhitta. Llyn Llydaw is supposedly the final resting place of Excalibur, Arthur's sword after it was thrown in the lake's waters after Arthur's death.
Snowdonia National Park was a key shooting location for King Arthur: Legend of the Sword. Filming took place in several areas, including Tryfan mountain in the Ogwen Valley – one of the most famous and recognizable peaks in Britain. Cast and crew were also spotted around the village of Capel Curig on the River Llugwy, and the lakeside valley of Nant Gwynant – once the site of a Roman fort and marching camp and now home to the popular Llyn Gwynant campsite used by walkers bound for Snowdon. The film joins many others that feature Snowdonia location, Angelina Jolie filmed parts of Tomb Raider here in 2001 and Sean Connery shot scenes for First Knight here 20 years ago.
King Arthur's Cave (Wye Valley, England and Wales border)
One of the film's council scenes was shot at a real-life prehistoric cave called King Arthur's Cave, located in The Doward area of the Wye Valley, an Area of Outstanding Natural Beauty on the Welsh border. The cave is a Scheduled Ancient Monument and rises about 25 feet high, with an entrance large enough for a man on horseback to ride in and out of. The beautiful Wye Valley and Vale of Usk have the most castles per square mile in Britain, acres of ancient woodland, and a host of adventure activities available. It's a great getaway spot – and just one hour's drive from Cardiff or three hour's drive from London.
The Quiraing, (Isle of Skye, Scotland)
The largest of Scotland's Inner Hebrides islands, the Isle of Skye is home to some of Britain's most recognizable landscapes and film backdrops. Bring your energy and sense of adventure to create your own legend in this magical place. The island has magnificent mountain ranges, captivating history, and miles of dramatic coastline. Lace up your walking boots and explore the island's most majestic geological features, such as the Old Man of Storr, the Cuillin rocky mountain range, and the Quiraing, a massive landslip on the Trotternish ridge where filming took place. After a day of hiking, the island's town, Portree, and small villages are welcoming places to try tasty local fare or relax in cosy pubs.
Windsor Great Park, (southeast England)
You'll have to wait and see how Windsor Great Park features in the film, but if you've ever dreamed of riding a horse through ancient oak forests and wide open deer parks under the distant gaze of a beautiful English castle, this is your chance. Whether you're a seasoned rider or have never even sat on a horse, Tally Ho Stables provide horses and riding hats, a huge choice of beautiful routes through the park and all the training you need. There's no road riding, just thousands of acres of woodland and meadows to enjoy with our experienced guides, all with the Queen's private Windsor Castle residence as a backdrop.
Do you have a favorite magical King Arthur location?
Pin this to your favorite Pinterest board: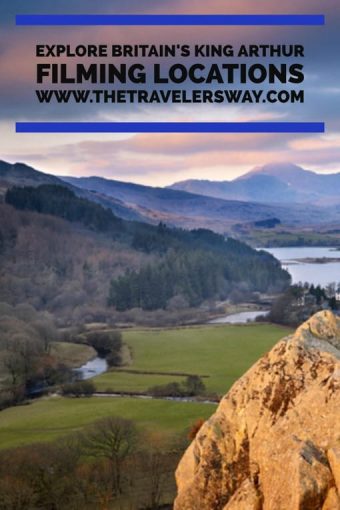 Photo credit:  Visit Britain, via TravMedia
Disclosure:  This post contains affiliate links. Clicking through for additional information or to make a purchase may result in a small commission being paid. By doing so, you help support this site and its authors, and we thank you.
Anthony has found travel provides a healthy balance to his day job as a criminal defense attorney. Living on the periphery of blogging for years, he's now decided to flex his creative muscles with a little writing and photography of his own. Anthony's favorite travel destinations are the Caribbean, Italy, and Ireland.