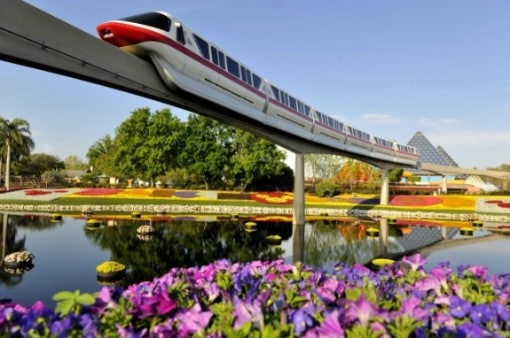 Nothing makes me sadder than to hear someone say they didn't enjoy their Walt Disney World Resort vacation.  I adore visiting the "Happiest Place on Earth".  In fact, I love it so much that I find myself planning our next adventure before we are home from the last. Usually when I question those unhappy visitors, I discover that they were unaware of many of the magical tricks to maneuvering the Disney theme parks.
Unlike some vacations where you can "wing it", a trip to Disney World requires some advance planning.  I will be the first to admit that you can over plan, making your vacation too structured and result in needing a vacation following your vacation.  The planning I suggest is securing accommodations, making a generalized plan for the theme parks you wish to visit and to save money, purchase admission tickets in advance.
Dining is another area that can make or break a vacation.  Ask yourself the type of meals you are interested in, be it table service, buffet, character filled, casual or romantic and look over your options.  Then, I highly suggest making some dining reservations, with a bit of caution.  Too many reservations and you may feel too rigid, yet of you hold out until you are hungry you will spend most of your vacation waiting for a table.  When making your reservations, keep in mind that character meals should be special, so be sure not to over schedule these in particular.
With these major items under control, allow me to share with you my secrets toward better enjoyment of the World within the theme parks.
Take advantage of Resort Guest Benefits
One of the perks to staying at a Disney Resort Property is that you are entitled to several benefits, including complimentary transportation to and from your resort to the theme parks.  Using Disney transportation saves time, money and stress of locating the parks and paying for parking.  Let the fun begin when you climb on board watching the passing sites and anticipating your day.
Another benefit to resort guests is additional time in the theme parks, known as Extra Magic Hours.  Daily, a theme park is selected to open one hour early, while another is selected to remain open after general admission closure.  Be sure to check the park calendar prior to your visit to determine the extra magic hour parks during your vacation so you can plan your  theme park destinations appropriately.  It stands to reason that the parks offering the extra magic hours will be slightly more crowded than the others.  If you are not using the extra magic option, you will want to avoid these parks.
Keep ahead of lines
Lines are inevitable, but there are a few tricks to help you avoid them.  Guests that enter the theme parks without a backpack or bag can skip the security check lines.  Bypass another line with tickets purchased in advance, heading straight to the entrance turn-styles and into the theme park.
No matter how hard you try, you will never be able to experience everything there is available to guests at Walt Disney World.  Make a list of your must-see attractions and do your best to experience those. Some of the most popular attractions offer a FASTPASS, a paper ticket that allows you to return at a designated time moving through a shorter line. Use a FASTPASS  whenever possible to greatly reduce wait times and speed you through your must-see list.
Avoiding Crowds
Animal Kingdom, the largest of all Disney World theme parks, was designed to resemble a crowded Asian marketplace. By noon, guests attempting to amble through the narrow pathways of the park will agree, it is definitely crowded.  The best time to visit Animal Kingdom is later in the afternoon as the majority of the crowd is leaving.  Arriving after 3 pm will allow several hours to still explore a less crowded, more enjoyable park.
One of the must see events at Magic Kingdom is the Main Street Electrical Parade.  Floats outlined in tiny lights glide through the darkness of Main Street USA.  If the parade is offered twice, attend the parade at the later time and visit attractions during the first.   there will be a mass exodus after the first parade, as it has been a long day for most park guests, and you will have an unobstructed view for the second.
Take a Break
Whenever anyone in your group is getting slightly overwhelmed, take a break! Pushing on will only result in a meltdown for everyone.  Duck into a performance where you can sit for awhile.  It is amazing what a little relaxing music and a darkened, air-conditioned theater can do.
Grab a snack from my favorite Magic Kingdom spots, Aloha Isle.  Nothing refreshes me more than the frosty, pineapple soft serve known as a Dole Whip.  A late afternoon snack at Tomorrowland Noodle Terrace will also afford you with a great view of the afternoon events taking place in front of Cinderella's Castle.
If you feel like you need a break from the park, hop aboard the monorail and visit one of the Resorts along the way.  A drink with a fancy umbrella and a chance to put my toes in the sand at the beach of the Polynesian Resort and I am a new woman.  Another refresher might be to return to your resort of a quick swim or better yet, a power nap!
Enjoy the Freebies!
Riding the monorail has always been a favorite freebie as no park admission ticket is needed to ride.   We have often used this as a way to kick off our first night at Walt Disney World especially when our arrival is too late to really enjoy one of the theme parks.  Riding the rail gets us excited for the attractions we will soon experience.  In the meantime, sit back and enjoy the ride, or better yet, hop off and explore a few of the Resorts.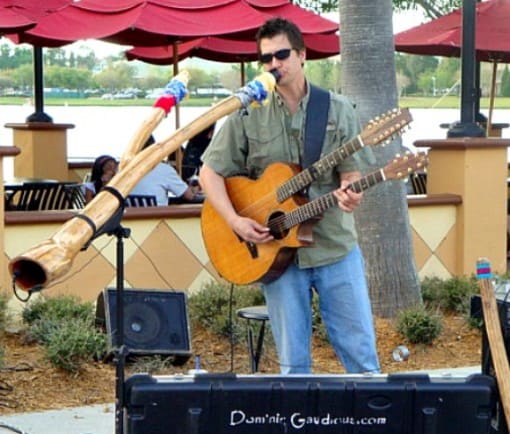 If you feel like stretching your legs, head to Downtown Disney and walk around taking in the sights, sounds and tastes of this shopping, dining and entertainment complex.  With free parking and no admission fee, Downtown Disney is a great place to enjoy the Disney flair in a lively setting.  I enjoy trips to Downtown Disney for my favorite shops like Basin, TrenD, littleMissmatched and restaurants like Raglan Road serving Irish dishes and Cuban tastes at Bongos. I also look forward to the surprises of live entertainment scattered throughout the area.  A trip to Downtown Disney would not be complete without a made to order treat from Goofy's Candy Kitchen.
Another area perfect for a relaxing stroll at Disney's Boardwalk. Designed to resemble a turn of the century Coney Island or Atlantic City, here guests can grab some dinner or a snack, watch the water taxis shuttling guests between resorts and theme parks, enjoy live street performers, rent a bicycle or people watch to your heart's content.  This is home to ESPN Zone, Big River Grille and Brewing Works, Cat Cora's Kouzzina, and Flying Fish where you can dine casually or in style.
Photo Credits: WDW News, entertainer by J. Ingersoll
Having been transplanted numerous times, I have learned to explore the sites around our new found hometown, uncovering hidden gems and attractions. When vacation time rolls around, I enjoy traveling with my family and the occasional weekend escape with my husband, coming home to share our travel experiences with others. You can follow me on Twitter @JAIngersoll. My top three destinations are Walt Disney World Resort, the Midwest and any beach I can walk along.