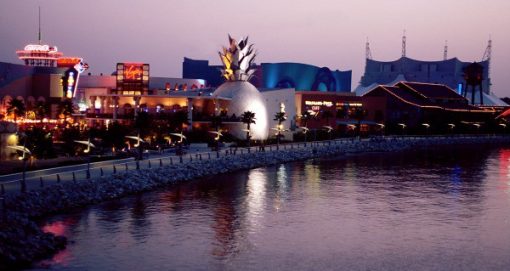 Walt Disney World Resort is composed of four main theme parks, two water parks and an indoor, interactive theme park, and all require an admission ticket.  The tickets can be costly, and for vacationers wanting to get the most out of their money the pace can become quite exhausting.  I love Walt Disney World as much as the next traveler, possibly more.  However, I will be the first to admit that there comes a time during every Disney vacation when enough is enough.
It is at that moment, guests need to step back from the crowds and chaos and enjoy a little fun outside the theme parks.  While some diversions require reservations and advanced planning, some have little or no fee.  Yet all are guaranteed to create lasting memories. Let me share my favorite 10.
1. Take a dip in your resort pool
The pools at the Disney Resorts are a special bonus that come with your accommodations.  Many of the pools are themed and include a slide or other water feature – don't miss out.  Whether you spend the entire day relaxing by the pool or just a few hours, it is amazing how refreshed you will feel.  A quick swim and a power nap under an umbrella can have your batteries recharged and ready to head back to the park in no time.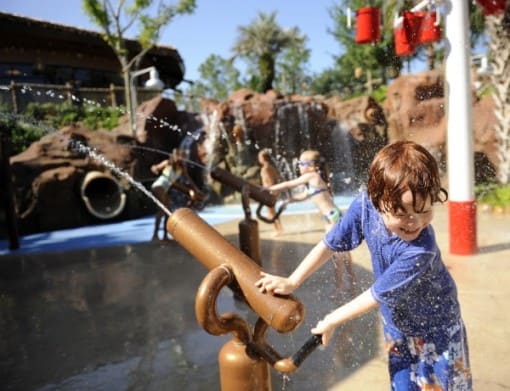 2. Rent a watercraft
If you enjoy spending time on the water, why not rent a motorized or non-motorized watercraft available at several locations throughout Walt Disney World including several resorts, Ft. Wilderness Campground and Downtown Disney Marketplace.  Guests can choose to rent  from a selection of  pontoons, sailboats, pedal boats, Sea Rays, kayaks and canoes.  My favorite are the graceful looking swan pedal boats, but be warned, looks can be deceiving – it is a little more work than I thought.
3. Catch and Release a fish
If you're looking for a little water fun on dry land, grab a cane pole, drop your line and fish from the dock at Ft. Wilderness or Port Orleans Riverside Resort.  The nominal pole rental fee includes bait and reservations are not required.  Fishermen looking for a little more of a challenge can book a two-hour bass fishing excursion on one of the many Disney World lakes.  Excursions, for up to four guests,  include the use of an experienced guide, rod and reels, bait, beverages and souvenir photos of the big one.  All fishing is catch and release.  To schedule an excursion, contact Disney Tours.
4. See the World on two-wheels
From traditional bicycles to four-seat surreys, guests can rent bicycles to explore paths, walkways and scenic trails at many of the Deluxe and Moderate Disney Resorts.  A popular location for rental is Disney's Boardwalk where you can explore not only several of the area Resorts, but the  entire Boardwalk as well.  Other popular spots are the Campsites at Disney's Fort Wilderness, especially when campers decorate for the holidays.
5.  Horse around
Tri-Circle-D Ranch, located at Ft. Wilderness Resort and Campground offers 45-minute guided horse-back trail rides. Younger guests might enjoy a pony ride.  I myself prefer the horse-drawn wagon rides through the wooded area surrounding the campgrounds.  Romantic carriage rides can also be arranged.  Everyone will enjoy strolling through the stables to get a closer look at Cinderella's ponies and the majestic work-horses used to pull the wagons down Main Street U.S. A. in Magic Kingdom.
6. Sing-a-long
While at Ft. Wilderness Resort and Campground head over to the outdoor theatre at Meadow Recreation Area for the nightly "Sing-a-Long with Chip 'n Dale".  A wonderful family evening is in store as familiar camp song are sung around the campfire, marshmallows are roasted, and at dark a classic Disney movie is shown on the large outdoor screen.  Available to all Disney guests, the sing-a-long and movie are free, marshmallows and S'more kits can be purchased.  While the Sing-along is the most fun, other resorts also offer free outdoor movie screenings on a varied schedule.
7.  Watch the Electrical Water Pageant
Viewed nightly from the shores of the Magic Kingdom resorts, the pageant consists of seven barges pulling a series of 25-foot tall lighted displays around Seven Seas Lagoon and Bay Lake.  Traditionally seen first from the beach at Disney's Polynesian Resort around 9 p.m. , it continues to the Grand Floridian, Wilderness Lodge, Ft. Wilderness, and finally Disney's Contemporary Resort.  The Pageant may be delayed due to the fireworks schedule at the Magic Kingdom or postponed in bad weather.  Guests viewing the Pageant from the beach between the Polynesian Resort and Disney's Grand Floridian can get a double treat as an outdoor movie is also shown here.
8. Visit The BoardWalk
The BoardWalk is an area holding several shops, restaurants, and  food vendors that is connected by a wooden 1/4 mile plankway.  In a shape that reminds me of a fish-hook, it is anchored at one end by ESPN Club and at the other by the entrance to World Showcase at Epcot.  Some of my favorite restaurants are located at the BoardWalk, but a special treat for me is grabbing a slice of pizza from The Pizza Window or some yummy baked goods from BoardWalk Bakery.  Keep your eyes and ears open in the evening as  live street performers entertain the crowds.  Parking immediately across the street from The BoardWalk is available free on a first come, first served basis.
9.  Play a round of miniature golf
Walt Disney World Resort offers two miniature golf areas:  Fantasia Gardens, with two courses, and Winter Summerland with two Santa-themed golf courses.  Each course consists of 18 holes and is a great way to  engage each other in some friendly competition.  Open daily until 11 p.m. this is an activity that serves as a great escape from the glaring Florida sun.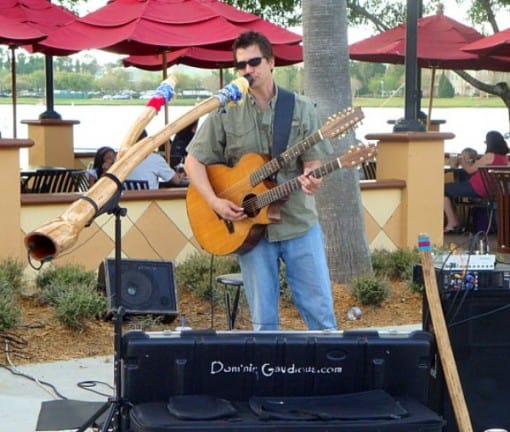 10.  Downtown Disney Area
Day or night, the Downtown Disney Area is one of our family favorites with features too numerous to mention.  A shopping, dining and entertainment haven, guests will find everything offered here.  With free parking, we visit several times during a vacation to window shop, people watch, listen to the performers and share a treat or two.  I highly recommend making advance reservations if you plan on dining at one of the many themed restaurants.
Photo Credits: WDW News and J. Ingersoll
Having been transplanted numerous times, I have learned to explore the sites around our new found hometown, uncovering hidden gems and attractions. When vacation time rolls around, I enjoy traveling with my family and the occasional weekend escape with my husband, coming home to share our travel experiences with others. You can follow me on Twitter @JAIngersoll. My top three destinations are Walt Disney World Resort, the Midwest and any beach I can walk along.