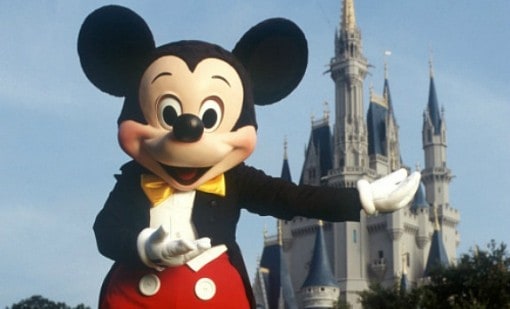 I love to shop sales, clip coupons and dive into the bargain basement.  While I would never settle for quantity over quality, I get a rush over saving a little green here and there.  Let's face it, in today's economy we are all seeking the thrill of a discount, especially when it comes to luxuries like travel.
As much as I am giddy about a trip to Walt Disney World Resort, sometimes I think Mickey's shorts should be gold and not red, as visiting his home turf can be quite an expensive adventure. The recent increase in ticket prices for both Disney World and Disneyland help prove my point.  Happily with a little creative planning, visitors to the Orlando theme park can find more than one way to save a little green.
Research online "deal of the day" sites that offer reduced price gift certificates for restaurants and attractions in the Orlando area. While sites like Groupon and Living Social may not offer discounts to Walt Disney World, I have seen certificates for popular dining spots at Disney Swan and Dolphin Resorts available on Restaurant.com
Catch a flick at the art-deco Downtown Disney's AMC 24 that shows current movies in state of the art theaters. Disney Annual Passholders get $2 off movie ticket prices to shows after 6 pm every day of the week. Other current discounts include Tuesday's Senior Day with discounted tickets for anyone age 60+, as well as  Student Day on Thursdays with reduced prices for high school and college students with valid student ID.  Enjoy free refills on large popcorn and drinks or for the ultimate movie and dining experience, Fork & Film offers adults "at your seat service" of food and beverages (including alcohol) summoned with your personal call button.
Use your reward style credit cards to your advantage.  A Chase Disney Rewards card allows you to use everyday purchases to accumulate Disney Dollars for use on tickets, shopping and dining at the theme parks.  Target customers receive a 5% discount on all purchases made with their Target credit card including online purchases of gift cards to places like  Disney, AMC movie theaters and many Orlando area restaurants.
Free or low cost entertainment offerings are available.  Downtown Disney and Disney's Boardwalk  area offer live entertainment while nightly fireworks can be seen from several of the Magic Kingdom area Resorts.
Hit the Grocery. Round-trip airport transportation booked through QuickSilver Tour & Transportation includes a half hour stop at a grocery store.  On a recent trip we saved a great deal of money by stocking up on essentials like water, snacks, fruit to enjoy in our room and at the park. (Disney does not restrict food items from entering the park).  I wish we had picked up some beer and wine , cheese, olives and crackers to enjoy after a long day.  Be sure to pack a tote bag for some out of the park fun like a picnic on the beach while watching the fireworks and water pageant or free Disney movie.
 Pick up souvenirs before you go.  Disney themed t-shirts, character items, autograph books and  stuffed animals are available at  stores everywhere.  Guests can purchase many of the park trinkets online at Disney Store including the iconic mouse ears hat avoiding wasted time in line and impulse shopping as well.

Eat a late lunch, not dinner.  You will experience the ambiance at any of the Resort restaurants  with essentially the same food offerings, but at a reduced price.  Combo meals at counter service restaurants are often very large – split a meal you will save money and room for dessert.
Dine  in. No one likes to cook on vacation, but if you are staying at a property that includes a kitchen, bring along a slow cooker crock pot and allow it do the cooking while you enjoy your day at the park.
Use water filtration bottles.  A huge savings over purchasing individual bottles of water, these bottles can be filled up at drinking fountains throughout the parks as needed.  The same would hold true for empty water bottles that can be refilled throughout your stay and tossed at the end.  Don't forget an assortment of individual powdered drink mixes to add a little beverage variety.
Buy trading pins on eBay.  Pin trading is very popular at  Disney World, but it can be an expensive undertaking.  Purchasing  a quantity of pins on eBay will allow you to save from paying the more expensive Disney Store price while having a variety of pins to trade.  Popular with both adults and children, trading is a great experience for those who feel they are a little too old or perhaps too shy to collect signatures of Disney characters.  Here is a little secret, cast members are required to participate in trading with children.
Saving a little here and there, I think you will find really add up to some extra Disney vacation fun.
Photo Source: WDW News

Having been transplanted numerous times, I have learned to explore the sites around our new found hometown, uncovering hidden gems and attractions. When vacation time rolls around, I enjoy traveling with my family and the occasional weekend escape with my husband, coming home to share our travel experiences with others. You can follow me on Twitter @JAIngersoll. My top three destinations are Walt Disney World Resort, the Midwest and any beach I can walk along.