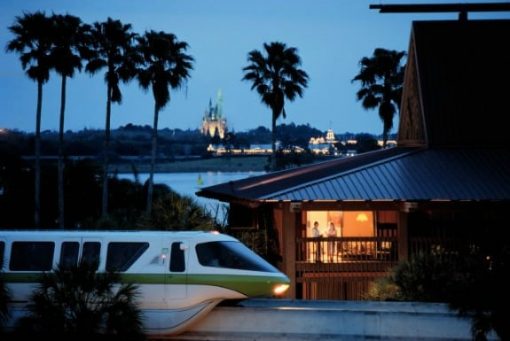 Without advanced planning, Disney vacationers may become overwhelmed with possibilities, experience long waits at restaurants, and find their trip slightly less than happy.  However, taking five steps toward planning a trip to Walt Disney World Resort can turn a disastrous experience into a relaxing and memorable visit, the first of many to come.
Secure your accommodations — Guests need to determine if they wish to stay on Disney property or find accommodations at a property near the Resort.  Length of your stay and budget are two factors that can help make this decision.  Guests on shorter trips might want to stay within the Resort property to maximize their time in the theme parks.   Additionally, there are a number of perks for guests of Disney Resort Properties including complimentary transportation (to and from the airport, theme parks, Downtown Disney and Disney's Boardwalk) and Extra Magic Hours (extra time in the theme parks reserved for resort guests).  These perks do come with a price as Disney Resort hotels are often more expensive than surrounding properties.
Set a basic plan for daily adventures and purchase tickets — Plan what theme parks you wish to visit during each day of your stay.   Knowing what parks you wish to visit and when, will allow you to determine if you require Magic Your Way tickets (one theme park for one day admission) or a Park Hopper option (visit more than one park in one day).  Checking the hours of operation for each theme park during your visit might help you decide.  Guests who are participating in the Extra Magic Hours will want to visit those theme parks on the day the extra hours are scheduled.  Guest not taking advantage of the additional early or later hours will want to avoid those parks as they tend to be more crowded.   I have a general rule of thumb that the third day of any vacation should be a relaxing one with very little planned.  This holds especially true for Walt Disney World vacations.  I like to take the 3rd day to enjoy the pool and experiences outside the parks.
Make Disney Dining reservations — Once you know the theme parks you plan to visit, it will be easier to plan your meals.  For example, if you plan on spending the day exploring Magic Kingdom, making a reservation at Yak & Yeti's, located in Animal Kingdom, would not be the best option as you would spend most of your time traveling back and forth.  Instead, choose a dining option within Magic Kingdom or in one of the hotels surrounding the theme park.  It is always best to make reservations.  Guests with special dietary restrictions and food allergies can make those needs known, in advance, when booking a reservation.
Download maps of Walt Disney World –Maps of the entire Walt Disney World Resort and surrounding road ways are available to help familiarize guests with the area.  Additionally, guests can download a map of each theme park.  The better acquainted guests are with each park the easier it is to maneuver around them.   On my first visit we began our adventure with the first attraction we came upon and as the day went on, the crowds grew larger, and so did the wait times for our favorite attractions.  During later visits, I discovered that skipping to the more popular attractions and working backward, I could, in fact, experience more.    Knowing where your favorite attractions and restaurants are located, even knowing where the bathrooms can be found, can eliminate a lot of unnecessary walking and frustration.  Having a map before your trip can help create a more detailed "game plan" for each day and ultimately a more relaxing vacation.
Pack  — You will save time and money if you pack certain items vs. buying them at the theme park.  You will quickly discover that crafty mouse, Mickey has a way of depositing you in a gift shop upon exiting an attraction.  Picking up a few souvenirs prior to your visit is like putting blinders on a horse and you will save big as you breeze on through.  No one wants to miss catching the opportunity to say hello to their favorite Disney character because you were waiting in line to purchase an autograph book.   Bring an autograph book or small photo album tucked with your camera and you will be set for those chance meetings. Remember many of the characters have gloved hands so be sure you have a pen that is large in diameter for those precious signatures.  Avoid not only the mad rush for shelter, but the shock of paying a high price for rain gear at the theme park stores.  Pick up a few rain ponchos at your local dollar store and tote them in your backpack.
A little advance planning not only adds to the thrill of the trip, but avoids a lot of frustration, as well as wasted time and money.
Photo credits: WDW News
Having been transplanted numerous times, I have learned to explore the sites around our new found hometown, uncovering hidden gems and attractions. When vacation time rolls around, I enjoy traveling with my family and the occasional weekend escape with my husband, coming home to share our travel experiences with others. You can follow me on Twitter @JAIngersoll. My top three destinations are Walt Disney World Resort, the Midwest and any beach I can walk along.