The Prohibition craze that's manifesting in the nation's bars, bookstores and TV programs will spark even more interest when the American Spirits: The Rise and Fall of Prohibition makes its debut at Philadelphia's National Constitution Center, which is curating and hosting the first-of-its-kind exhibition from October 19, 2012 to April 28, 2013. The exhibit contains 120 rare artifacts, including original ratification copies of the 18th and 21st Amendments, and interactive elements such a recreated speakeasy where visitors can learn to dance the Charleston.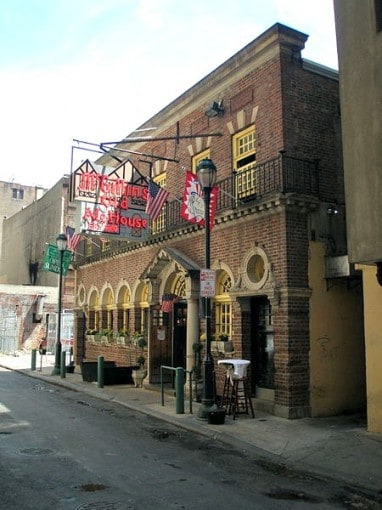 Outside the Constitution Center, visitors can partake in the Prohibition party at bars, restaurants and shops offering secret entrances, classic cocktails and liqueur-soaked sweets. Here are some places in Philadelphia where the mystique of Prohibition lives on:
Remnants Of History:
For Those In The Know:
Crazy About The Classics:
A Long Way From Moonshine:
Beyond The Bars:
Photo credits:  Bruce Andersen via wikimedia commons (McGillin's Olde Ale House);
Mary Jo Manzanares is a founder and the editor-in-chief of The Traveler's Way, an online travel magazine proving informational and inspirational travel recommendations for curious Baby Boomer travelers. She has been a speaker at various industry events and has a personal travel blog at Traveling with MJ. When she's not traveling, Mary Jo likes lingering over a cup of coffee, wandering in a museum, sipping wine at a cafe, and sharing it all with friends and readers. Mary Jo's top travel destinations are Italy, Portugal, and the Caribbean.