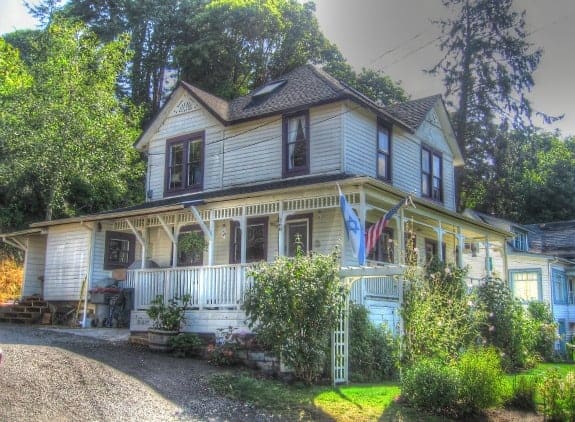 Do you remember that '80s movie about a group of teenagers who were on a quest to retrieve forgotten treasures of a pirate named One-Eyed Willie?
If you want to relive scenes from the hit movie "The Goonies", spend some time touring around Astoria, Oregon, including a stop of at the Goonie House. Also check out the well preserved Victorian-styled houses, many of which were used as exteriors in the movie.
The Clatsop County Jail was where the movie villain was incarcerated. It's architectural design, reminiscent of the late 18th century style, made it a perfect fit for the movie theme. This historic site is still in use as a prison, let's hope with a fair amount of modernization.
Perhaps, the most interesting site to visit is the Capt. George Flavel House. This is the site where the Goonies started their treasure hunting. A prominent structure on 8th Street, the house has become a museum. The style was inspired by the English Baroque architecture, a style featuring elaborate façades similar to that of the European cathedrals. Inside the house are numerous artifacts and old things left by previous settlers.
While you're in Astoria, take time to discover the Fort Astoria. This is where the area's original fur traders settled during 1810.  This was the first American settlement in the western part of the country.
Did you see The Goonies?
Photo credit:  Mary Jo Manzanares
What I love about traveling is that you can learn about new cultures, explore new places, taste their food and get the chance to meet exciting and interesting people. I love going to the beach. I want to go to places that have snow since we have a tropical weather here. I always wonder what it feels like!