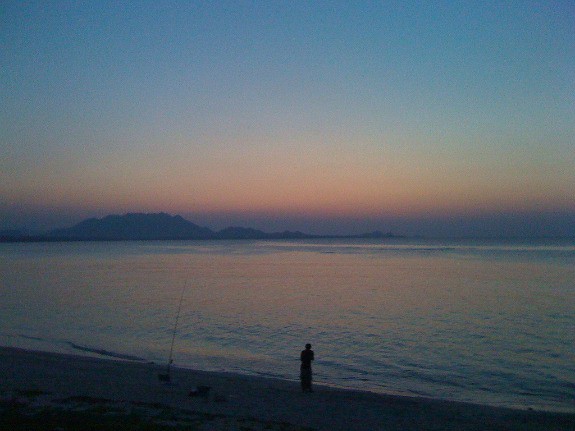 Smattered like droplets on Japan's southernmost point are the Yaeyama Islands. Circling the central most island of Ishigaki, several of these tropical islands offer some of the best diving in the world, not to mention a splendid array of flora and fauna to rival anywhere else in southeast Asia.
The Iriomote Yamaneko (translation:  Iriomote Mountain Cat), for example, is just one of the reason these island are heralded by locals as the Asian Galapagos. The Yaeyama Islands are often overlooked by visitors, but are one of Japan's best kept secrets.  Here's just a peek at what they have to offer.
Ishigaki
The main island of Ishigaki, where the airport is located, has a friendly vibe. Visit one of the markets or tiny restaurants and you'll find a sense of pride the residents take in their roots. The residents want to show off what they have to offer, resides whether that's the the local cuisine or music.
Yubu
At about a mile and a quarter in circumference, Yubu is one of the smallest island. Locals here live an almost completely self-sufficient life with little but their water buffalo for company. Visitors can hop on board one of these magnificent beasts and wade through the shallow waters from Iriomote Island to reach Yubu for an altogether different way of traveling.
Iriomote
Iriomote is the largest of this cluster of islands and can be reached only by boa, then a hike from the mainland. But boy, is it worth the effort. Nobody speaks English (why would they, it's so remote) so you might need the phrase "Gochi so sama deshita." (Translation:  Thank you, that was a feast.) It's customary to give such praise to your feeders in Japan, for your hosts are much more than simple chefs, they are wizards with impeccably prepared fresh fish and miso soup they'll bring to you in feast sized quantities. Much of the mainland of Iriomote is covered in dense vegetation and mango swamps, but this world heritage site also boasts some stunning white sandy beaches that ring the swampy land.
If your idea of hell is lying on a beach for the entirety of your holiday then booking a kayak tour may be a great to-do on your itinerary. Starting out from Funaura Bay you can make your way along the mangrove swamps to the picturesque 180 foot high Pinaisara waterfall, then stop for a lunch of pork, ginger and spring onion soup followed by apple-sized pineapples along the way back.
Taketomi
If you're looking for a rural experience at its best, try the preserved island of Taketomi, preserved because it still looks very much as it did when it was a part of the Ryukyu kingdom, which ruled before the Japanese until 1879. There are no cars on Taketomi. The island is small and hiring a bike is the best way to navigate between the beaches – which are Taketomi's star attraction, as they're made from thousands of tiny five-pointed crustaceans. No wonder it's called the beach of stars then.
They islands might be small, but size doesn't matter to the Yaeyama Islands. These tiny pearls off the southern coast of Japan are ideal if you like unearthing travel secrets.
Photo credit: cotaro70s via flickr
Author Bio:  This exclusive post was brought to you by Emilee, a travel blogger.  In her spare time she blogs on behalf of sites like Audley, tailor made tours, like holidays to Japan.
The Travelers Way occasionally accepts guest posts from fellow travel bloggers, friends within the travel industry, and as advertorial content.