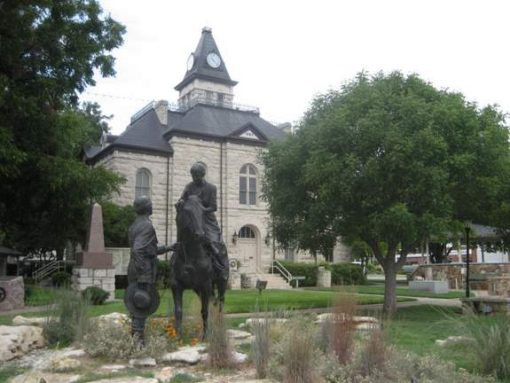 A short drive west of Dallas and Fort Worth are two small Texan towns well worth exploring, Granbury and Glen Rose. Both have historic squares featuring a 19th-century courthouse in the center, with locally-owned shops, restaurants, and cafes nearby. Granbury, in addition, offers authentic German food, while Glen Rose is home to the official Texas state dinosaur.
Pack up your car, map out your itinerary and hit the road. This road trip planner can be printed out and serve as a great planning tool.
The following itinerary is best spread over a weekend, but if pressed for time, you could hit the highlights in one full day.
Historic Acton Cemetery
History buffs will want to swing by Acton Cemetery on their way to Granbury, since it's just ten minutes from town. It's a beautiful cemetery, with some of the largest pecan trees I have ever seen. In addition to several Civil War era graves, you will also find what was once the smallest state park in Texas: the grave of Rebecca Crockett, second wife to the famous Davy Crockett.
Granbury's Historic Town Square
Granbury is a small but lively town which hosts one festival after another throughout the year. Its stately limestone courthouse (100 E Pearl Street) is a fine example of French Empire Style architecture and dates back to 1891. The courthouse is flanked by dozens of mom and pop stores, restaurants, and cafes. During festivals, this area turns into an outdoor fair with bandstands and booths selling arts and crafts.
An Opry and a Drive-In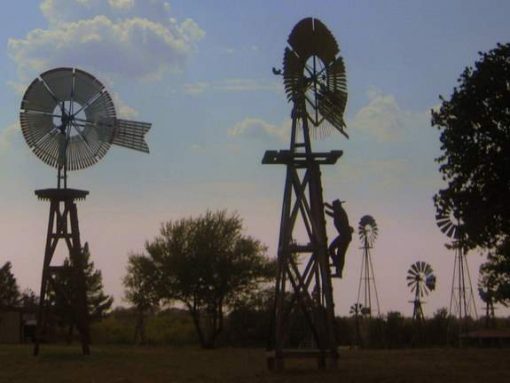 If you plan to spend an evening there, check out the Granbury Opry for family-friendly Broadway style musicals, or for a taste of 20th century history, try the Brazos Drive-In (1800 W. Pearl Street). This family run operation has been in the same location for the past 50 years and is open year-round.

Authentic German Food
Thanks to an influx of immigrants in the 1800s, Texas has its own official German dialect! Along with words, immigrants brought recipes, which is why there are some excellent German places in the Lone Star state. The best one in Granbury is Niester's Restaurant & Deli (4426 E Hwy 377). Here you will find all sorts of authentic German goodies made on-site, such as sausage, ham, red cabbage, bread and pastries.
Windmill Farm
As you leave Granbury, set your GPS for the Windmill Farm (6625 Colony Road, Tolar). Even if you do not choose to spend the night at this bed and breakfast, it is free of charge to take photos as you drive through their charming collection of over 40 windmills.
Glen Rose Texas Town Square
If you thought Granbury was a small town, wait until you get to Glen Rose. Despite its small size, there is lots to see here. Once again, the town's courthouse is ringed by mom and pop stores. Keep in mind that if you visit on a Sunday, most will be closed.
In the center of the historic town square of Glen Rose is Somervell Courthouse. This gorgeous stone building was built in the Romanesque Revival style and dates back to 1894. There is a little park in front of it which features a gazebo and a star-shaped water fountain, both of which are made from locally found petrified wood, crystals, and fossilized mud with dinosaur footprints.
Big Rocks Park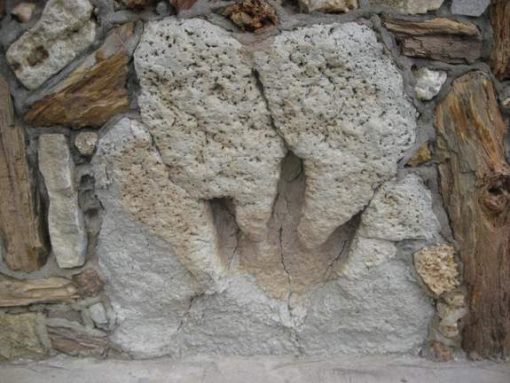 They call it Big Rocks Park (1014 Southwest Barnard Street) because that is exactly what you get here. These large boulders jutting from the Pauluxy River are part of a free roadside park which makes a good place to stretch your legs and break out a picnic lunch.

Dinosaur Valley State Park
It's worth getting your feet wet to see the fossilized footprints made by the official state dinosaur of Texas, Paluxysaurus Jonesi over at Dinosaur Valley State Park (1629 Park Road 59). The park frequently offers free nature walks and other programs, and has hiking trails, as well as spaces for camping and picnics.
Dinosaur World
If the two life-sized dinosaurs at the state park are not enough, you can always stop at Dinosaur World (1058 Park Road 59) to see over 100 scale model dinosaurs. There is also a museum, playground, and a supervised fossil dig for children.
Fossil Rim Wildlife Center
For those who want to see exotic animals up close, Fossil Rim Wildlife Center (2299 County Road 2008) is a safari park with over 1,000 African and Asian animals. Visitors can choose to drive through on their own or take guided tours. In hot weather, get to the park early since many animals retreat to the shade during mid-day. The animals are accustomed to people and will approach your vehicle hoping for snacks. There is a cafe halfway through, however, it's a good idea to also bring your own snacks and water so you won't be rushed.
Photos: Courtesy of the author
Tui Snider is passionate about exploring the world, and loves sharing what she finds at home and beyond in her travel writing and photos. You can find her online at Discovering-Dallas-Fort-Worth.com, mentalmosaic.com/blog and on Twitter @mentalmosaic. Her top three travel destinations are Italy, London and anywhere a cruise ship will take her.