Inspired by the upcoming release of the film, Mandela: Long Walk to Freedom, Zicasso introduces a 5-star journey through South Africa that follows in the footsteps of one of Africa's finest sons: Nelson Mandela.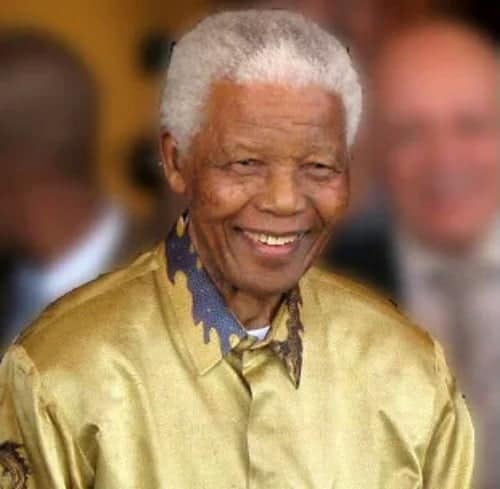 The year 2014 will mark the 50th anniversary of Mandela's sentence to life imprisonment and the 20th anniversary of Mandela becoming the first black South African president. This handcrafted 8-day tour of South Africa will visit sites integral to South Africa's remarkable history in Cape Town and Johannesburg, learning from first-hand accounts of the events that shaped the birth of a new nation. The tour also provides for excellent game viewing at a safari camp where Mandela hosted world leaders and dignitaries.
Highlights of this tour include:
5-star accommodations, all of which have Mandela history, including the exclusive Saxon Hotel where Mandela lived while writing his famed autobiography
Visit the Apartheid Museum that chronicles a devastating time in South Africa's history
Tour the Cradle of Humankind, a World Heritage Site containing some of the world's oldest hominid fossils
Take an exclusive private tour of historic Robben Island where Mandela spend 18 years in captivity, guided by the inmates who lived there with him
Re-live history through the vivid storytelling of Mandela's life from a tour guide and raconteur that was recently awarded "Tour Guide of the Year"
Meet with a member of the Mandela family and hear their account of history (depending on schedule and availability)
Enjoy an unforgettable safari at the luxurious and tranquil Shambala Game Reserve, where Mandela lived part time
This moving journey begins in Johannesburg, with a poignant tour of Vilikazi Street in Soweto and a visit to Mandela's former home. After learning about the intricacies of the South African struggle at the Apartheid Museum, guests will visit Liliesleaf Farm, the location where Mandela was arrested and sentenced to life in prison. The tour then proceeds to the Constitutional Court, before reaching the final stop, UNESCO World Heritage Site, the Cradle of Humankind, where some of the world's most impressive hominid fossils have been discovered.
Guests will fly to Cape Town and experience South Africa's most beautiful city, including a ferry to Robben Island for a tour of the penitentiary where Nelson Mandela spent 18 years of his imprisonment. After returning to the city, guests will tour the Presidential Residence at Groote Schuur, the home that Mandela lived in during his presidency.
The next morning visitors will embark on a walking tour of the historical Bo-Kaap district before heading to the District Six Museum. This unique exhibit was designed to commemorate the historically mixed community that was cruelly evicted from their homes during the height of Apartheid.
The final three days will be spent on safari at the Shambala Private Game Reserve, which is exquisitely nestled in a mountain range that is home to Big Five game. Mandela purposely chose this tranquil reserve as the location to inaugurate the Centre for Reconciliation.
Nelson Mandela's life is a story of the triumph of the human spirit. To be sentenced to life imprisonment and then emerge 30 years later to become the president, after 27 years in prison, is one of the greatest inspirational stories.  Zicasso, an online luxury travel referral service, has set up the tour to give travelers an immersion into his story of sheer will, clarity of purpose, and compassion while getting to know the beauty of South Africa.
Rates:  $9,320 per person, double. For each tour booked, $1,000 will be donated to South African non-profit organizations: Uthando and Jorvan Community.
Photo credit:  Courtesy of Zicasso
Mary Jo Manzanares is a founder and the editor-in-chief of The Traveler's Way, an online travel magazine proving informational and inspirational travel recommendations for curious Baby Boomer travelers. She has been a speaker at various industry events and has a personal travel blog at Traveling with MJ. When she's not traveling, Mary Jo likes lingering over a cup of coffee, wandering in a museum, sipping wine at a cafe, and sharing it all with friends and readers. Mary Jo's top travel destinations are Italy, Portugal, and the Caribbean.