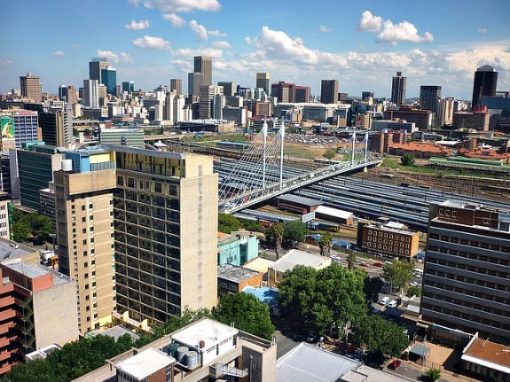 Fine dining is about a lot more than the simple act of eating. It is about the experience, as a whole, how each course guides you through your meal, like plot points in a book. How the setting creates a mood and an atmosphere. How your waiter helps you along this journey like a familiar literary friend.
After you've enjoyed some of the great wine tastings in South Africa, enjoyed all the amazing things to do in South Africa, you'll want to try one of my five favorite fine dining restaurants Johannesburg, South Africa
Pigalle
Pigalle is a series of restaurants that are based in Sandton, Bedfordview, and Melrose Arch each with their own unique atmosphere. Enter the Sandton Pigalle for dining in a luxurious setting overlooking Nelson Mandela Square. Alternatively, eat at the trendy and elegant Melrose Arch Restaurant with a view of the metropolitan piazza. If you enjoy the old world charm of colonial comfort, eat at the Bedfordview Pigalle.
To begin, taste Pigalle's traditional Portuguese Chouriço, prawns a Guilho, calamari, or Venison Carpaccio.
For the main course, explore Pigallo's three realms of expertise, Fish, Shellfish and Meat.
Taste the complex and unique flavors of the Mozambican prawn curry, the delicate deliciousness of their Yellow Fin Tuna or the home-grown marbled quality of their Balsamic Fillet.
To end, savor the seductive tastes of a variety of Crème Brulées or a decadent Chocolate Fondant.
Browns
Browns is a restaurant that brings the Cape Wine lands to Johannesburg. It boasts one of the finest wine cellars in the country, along with an impressive French cheese room. Enjoy the relaxing atmosphere of Brown's a large dining area and their airy yet intimate patio.
To begin, start with the unique Bobotie Won-Tons or the Springbok Carpaccio.
For the main course, devour a delicious Impala Loin or the Ostrich Potjie.
To end, order the Mrs. Beatons' Berry Pudding, or the distinctly African, Amarula Tiramisu.
Thava
Thava is a restaurant with its roots based in the Kerala province of India and has a warm, friendly atmosphere. The owner's passion for the different cultures of Kerala is infused into Thava's food. They provide something rare in South Africa, Indian Tapas.
To begin, order a selection of Tapas dishes to sample sheer variety of the tastes of Kerala's cuisine.
For the main course, order a selection of Vegetable, Chicken, Beef and Seafood dishes to share. Do not forget to select delicately flavored Naan Breads and Rice to go with your selection.
To end, taste the Gulab Jamun, fried balls of Cardamom, milk powder and sugar syrup, or Soorje, a Semolina pudding served with a Strawberry Coulis and Vanilla ice cream.
Linger Longer
This is a journey to one of the classics. Linger Longer is a stately restaurant that has been running for over 50 years with an old world feel. Dark wood and genial bow–tied waiters give an atmosphere of times gone by. But luckily it is far from a stiff upper lip restaurant from the past. Set in a residential house it provides a comfortable, and elegant atmosphere.
To begin with, try the selection of carefully cured raw seafood, including Namibian oysters, Tuna Carpaccio as well as a Cerviche of salmon and prawn.
For the main course, choose from a selection of Impala Venison, or classics like the Lamb Rack, Roast Beef Fillet, Lobster Bisque, and Foie Gras.
To end, devour a perfectly prepared Crepe Suzette.
Wombles
Wombles is a Steak Restaurant based in the cosmopolitan neighborhood of Parktown North. It has a classy yet comfortable, plantation-style feel and has won a Gold Plate Award, the highest honor a restaurant can receive, for its melt in the mouth food.
To begin, try the Marrow Bones, Duck liver pate or Cajun Style Calamari tubes.
For the main, Eat Steak! Wombles is renowned for having some of the juiciest steaks available to meat lovers. Pick your cut, your sauce and how you would like your steak cooked. Be prepared to wait and salivate because great care is taken in the cooking of your steak at Wombles.
To end, enjoy a glass of wine or whiskey with a cheese board.
It's often hard to find the perfect fine dining spots, but you can't go wrong with one of these culinary temples and restaurants in Johannesburg.
Photo credit:  Evan Bench via Twitter
Guest author bio:  Daryl Van Der Merwe, AKA The Book Wookie, is a passionate student of the written word and a love of travel, exploration, new technology, new experiences, books and film.
The Travelers Way occasionally accepts guest posts from fellow travel bloggers, friends within the travel industry, and as advertorial content.