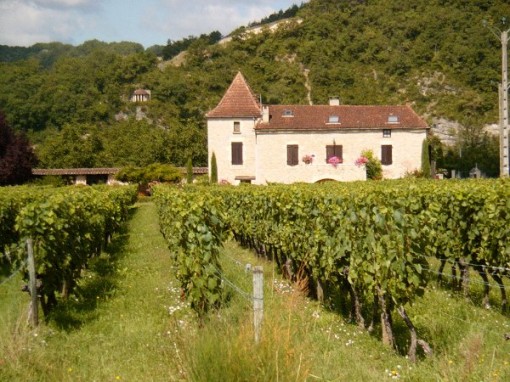 Alcohol and holidays make perfect partners so why not base a whole trip around the lovely stuff? Wine connoisseurs are quick to praise the wine that comes out of the South of France, and with the scenery and weather that is often lacking in the more northerly part of the country, it is the perfect destination for a titillating, tipsy and tasty wine trip!
Anyone with an existing knowledge of French wines will have a few varieties in mind to tick off their list, but for amateurs who are looking to broaden their wine knowledge and taste the best of what the region has to offer, the choice of can be overwhelming. Aside from knowing the wines to look out for, it is also important to know when to visit the region and how to navigate around the area; for those who don't want to brave a solo wine tour, there are a number of organized trips on offer, from walking tours to barge trips!
Wines to look out for:
Châteauneuf du Pape – Arguably the most famous Côtes du Rhône wine, this red from the 'Coteaux' (slope to you and me) of Châteauneuf du Pape, between the cities of Orange and Avignon is thick, powerful and richly colored.
Gigondas – From the vineyards of the Dentelles de Montmirai, Gigondas wine can be traced back to the Romans, who were quick to take advantage of the Mediterranean weather and red clay soft soil in the area. A slightly cheaper alternative to the pricey Châteauneuf du Pape, this red is aromatic, robust and well-balanced.
Picpoul-de-Pinet – These white wines are produced in the villages close to the Bassin de Thau, in vineyards situated on a limestone plateau. Picpoul-de-Pinet white wine is a light acidic wine, making it the perfect accompaniment to seafood.
Condrieu – One of the harder to find wines, Condrieu is regarded as one of the best white wines in the Côtes du Rhône and uses a single grape variety called viognier. Condrieu is a full bodied white wine with strong apricot, pear and almond aromas.
Côte Rôtie – From one of the oldest vineyards in France, this red wine is dominated by the viognier and syrah grapes, which create a full bodied, rich and warm red wine. Wine makers tend to split these wines into two categories, brown Côte Rôtie and blonde Côte Rôtie. The first of which is stronger and the latter more delicate.
When to visit
Anyone expecting to see beautiful sun-drenched vineyards, experience al fresco dining and take long and leisurely walks should avoid visiting the South of France in the winter months (November to March). For those willing to risk the winter weather, travel prices will be much cheaper and you'll have no trouble getting a table at a good restaurant, however organized wine tours tend not to take place during these months and most of the wine regions will be disappointingly quiet.
Those visiting the South of France in the balmier spring and summer months will have a great choice of wine tours to sign up for and numerous chateaus open to visit. To get a real taste of the region and for even more wine tasting opportunities, visitors can attend various wine festivals, where the local vineyard's products are tasted for the first time, prompting either celebrations or commiserations for the town's population. Look out for the Veraison Wine Festival in the Châteauneuf region and the Festival d'Avignon, where aside from the obligatory wine tasting, there are traditional theatre shows and live music performances.
Tours to sign up for
World specialists in wine tours, Arblaster & Clarke have been organizing wine tours for 25 years and offer a huge range of tours, with various destinations, group sizes and even a choice of mode of travel, there is something to suit everyone. These are just a few of the tours that they offer for those looking to explore the wine regions of Southern France.
The Rhône by Train
With return rail travel organized to The Rhône from London (Eurostar and TGV) and a short train journey which takes you to the North of the region, this is the perfect stress free way to go on a wine tour. Led by acclaimed wine writer Andrew Jefford, this tour aims to introduce guests to the best wines in the region.
Napoleon Barge Cruise
Cruising down the Rivers Rhône & Saône and the Canal de Bourgogne, this tour is a great way to take in the sights and scenery of the region at a leisurely pace. Traveling by barge, visitors can experience the famous vineyards of Châteauneuf du Pape and Côtes des Rhône and return to the spacious surroundings of the Napoleon which sleeps up to 12 people and even has a Jacuzzi on board!
Provence in the Spring
Starting from Aix-en-Provence, this tour takes in the wines of Les Baux, St Remy, Châteauneuf du Pape, Gigondas and Bandol, and introduces visitors to the sounds, smells and tastes of the region, with visits to towns and local markets packed in to the six day whistle-stop tour.
Photo credit: wikimedia CC
Author bio:  Alys Ince is both a wine and travel enthusiast by night and a writer by day! She currently writes for Enjoybedandbreakfast. Her favorite places to travel are England and South Africa.
Mary Jo Manzanares is a founder and the editor-in-chief of The Traveler's Way, an online travel magazine proving informational and inspirational travel recommendations for curious Baby Boomer travelers. She has been a speaker at various industry events and has a personal travel blog at Traveling with MJ. When she's not traveling, Mary Jo likes lingering over a cup of coffee, wandering in a museum, sipping wine at a cafe, and sharing it all with friends and readers. Mary Jo's top travel destinations are Italy, Portugal, and the Caribbean.