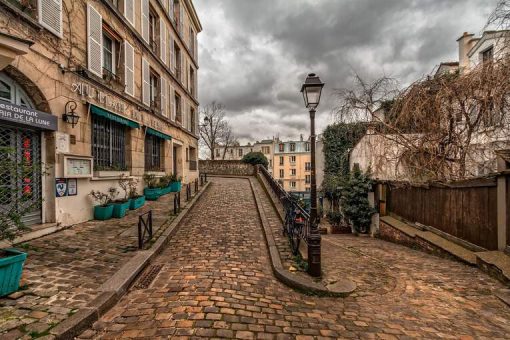 Paris is considered to be one of the most beautiful cities in the world, and with a reason. The city has a rich culture embedded in high fashion and the flavors of some of the best wines and cuisines in the world. Because of those reasons, Paris is one of the most visited cities in the whole world. Last year, Paris was the third most visited city in the world right after Bangkok and London. More than 16 million international people chose Paris as their traveling destination.
If you're planning to visit the City of Lights, and you enjoy different specialties and hidden food gems, you'll want to be prepared before stepping a foot there. Especially if you're going to stay there for just a couple of days, you need to plan things according to what your preferences are when it comes to trying new food, because deciding where to eat in Paris can get complicated.
Here are some tips on getting the best breakfast, best lunch, and the best dinner in Paris. And don't forget the best desserts in Paris either.
Breakfast
The French capital offers a lot of cute small cafés where you can see the locals and tourists enjoying some coffee. The mornings should begin with a cup of espresso and a buttery French croissant that will make you forget all about all the croissants you have tried before. Sitting and admiring the fast life of the locals and the appreciation of the other people that are visiting mesmerized by the beauty of Paris is the perfect way to welcome the day.
Some suggestions on where to go for an espresso and croissant are Le Nemours, L'Autre Café or Place Collette (Palais Royal).
Going to France without trying a baguette is absolutely not acceptable. If you see a queue of people waiting in line, it's probably for a fresh baguette in the morning. Some of the amazing Parisian Boulangeries are:
Du Pain et des Idées: is an all-organic bakery where you have to try their Pain des Amis
Le Grenier à Pain: this bakery is the official baguette supplier to the French president
Délices du Palais: has a prize for the best baguette
If you want to enjoy Paris but you are gluten intolerant, or you just want to avoid it, Parisians have many options for you. One of the best-known totally gluten-free bakeries is the Boulangerie Chambelland. They specialize in making their own rice flour in their own mill. They produce a variety of sweet and salty baked goods that you won't even notice are gluten-free! What's even better, they have a selection of tarts, sandwiches, and other things that you will be glad you tried.
Main meals
Let's talk about serious food. If you want to try the luxurious Michelin star restaurants in Paris, I recommend the following places:
Le Meurice: oozes with elegance and luxury from the 18th century. It was named to honor Salvador Dali because he was a guest there. This restaurant has two Michelin stars.
Le George: offering Mediterranean cuisine while you have the view of the Eiffel Tower and the Arc de Triomphe. Their dishes will make extraordinary memories along with the 12,000 fresh flowers that are on display each week. This restaurant has one Michelin star.
Le Cinq: if you're looking for something even more luxurious, visit this three Michelin star restaurant that is wrapped in gold. This place is even more special because it's the first luxurious restaurant that shifts towards eco-friendly approaches. They pay attention to have a minimal waste of food.
If you're not that focused on only Michelin starred restaurants, and you just want to try a restaurant with a good reputation in Paris, you should try one of the following places:
Guy Savoy's restaurant: this place has been called the "best in the world," and it's located on the Left Bank of Seine. The unique way in which they present their meals is one of the biggest reasons that this place is picked as the best along with their delicious dishes. Try the "Huîtres en nage glacée." Read a review of Guy Savoy here.
ASPIC: this is a very cozy place with just a small number of tables, but what is great about it is that the dishes that are served there are made of local, hand-picked, seasonal products. ASPIC is characterized by a fixed seven-course menu that guarantees the freshest products are always used.
If you want to try some traditional Parisian Brasserie meals, check out La Belle Epoque, Les Deux Magots, and Bouillion Chartier.
Desserts
When you think about France and desserts, you must think of the delicious crepes and the famous macarons. Although you can probably find these desserts everywhere you sit, the best French crepes are sold on the streets of Paris. The French pancakes will satisfy your sweet tooth with amazing combinations of Nutella, fruits, marmalades, and other things according to your preferences.
Wherever you live in the world, it's very likely that you have already tried macarons, but it won't come close to the original French almond meringues. There is a fierce competition between two producers of macarons, the Laduree who originally invented these kinds of sweets, and the Pierre Herme. Laduree focuses on tradition whereas Pierre Herme on trying new things like mixing tastes. Try them both!
Wine
Another thing you can't miss to try is some good French wine. In the last years, something known as Natural wines is getting more and more popular in France. These kinds of wines are made without additives and minimal usage of sulfur, and they are filtered just a little.
Some natural wine bars that you can visit are La Quincave, Café de la Nouvelle Mairie, Le Vin Au Vert, Septime La Cave, among others.
One of the greatest French wines is offered at the Frenchie Bar Wine. They have a wine bar outside of the restaurant where you can do a degustation.
Food tours
The option to explore all of these things on your own can be an overwhelming one especially since Paris is a big city with such a rich cuisine. It's easy to get lost in all the possibilities.
Avoid feeling overwhelmed by joining a food tour where you will be led by a local who knows the city and the best places to eat. Almost all speak English, so you'll be able to understand what you're tasting.
There are lots of food tours in Paris to choose from, from food tours of specific Paris neighborhoods to food tours themed on a specific type of French food. Some ideas include pastry tours, chocolate tours, Gourmet Marais, Boulangerie (Bakery) tour, and many more!
Do it Yourself
If you visit Paris in the warmer months, a good idea would be to arm yourself with supplies from the rich French markets – baguettes, cheese, and wine – and head to Place des Vosgues to have a picnic!
Ready to Go?
Check for great flight deals on Skyscanner (here), then take a look at reviews of hotels, tours, and restaurants on TripAdvisor (here). You'll be in Paris before you know it!
Photo credit: edmondlafoto / Pixabay
Guest author bio: Cal Bailey runs Mountain Leon – a travel blog he started after two years on backpacking around the world. If you want to learn more about life on the road or his blogging, you can read his latest blog posts.
The Travelers Way occasionally accepts guest posts from fellow travel bloggers, friends within the travel industry, and as advertorial content.