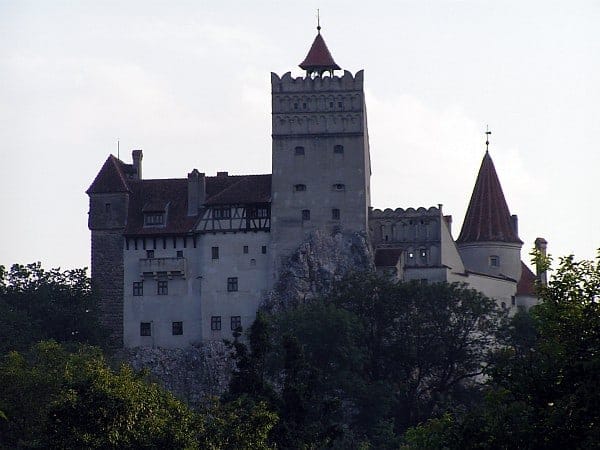 It seems that everywhere you turn there is a vampire.  A burgeoning interest in vampire literature and film, from the Twilight saga, which has been made into a movie series as well, the Sookie Stackhouse series that is also on television as True Blood, and any number of vampire romances, it seems like vampire tourism can't be far behind.
Romania, home to legends and lore surrounding vampires, is poised to capitalize on the trend and become a tourist destination for both the vampire-curious, as well as the traveler looking for an outstanding budget destination.  While decrying the branding of Romania as a vampire destination, the tourism office still intends to capitalize on it.  Not many people can cite any specifics about the country of Romania, but most remember the legend of Bram Stokers, Dracula.  Subsequent vampire genre literature has only seemed to reinforce the uneasy, but successful branding connection of Romania and vampires.
There are lots of other things to see and do in Romania besides visit Count Dracula's castle.  Romania has seven UNESO World Heritage Sites, including the Danube Delta, Moldavian painted churches, the Dacian Fortresses and the villages in Transylvania.  Romania is also trying to focus tourism around Balneology (the study of baths), and is positioning itself as a great spa destination.
BUT, if you are planning to visit Romania for its bloodsucking legends, here are a few Dracula sites:
Bran Castle – which is not really where Count Dracula lived (in photo)
Sighisoara – the 14th century town where Count Dracula was born
Curtea Domneasca – the Count's palace, located in Bucharest
Whether it was the natural ebb and flow of destination popularity, or perhaps politics and current events, Romanian tourism has plummeted over the past several years.  Maybe the vampire angle will allow them to attract new interest and visitors, positioning the country once again a a popular travel destination.
Are you interested in vampire travel?  What would encourage you to visit Romania?
Photo credit:  CrimsonC via wikimedia (public domain)
Mary Jo Manzanares is a founder and the editor-in-chief of The Traveler's Way, an online travel magazine proving informational and inspirational travel recommendations for curious Baby Boomer travelers. She has been a speaker at various industry events and has a personal travel blog at Traveling with MJ. When she's not traveling, Mary Jo likes lingering over a cup of coffee, wandering in a museum, sipping wine at a cafe, and sharing it all with friends and readers. Mary Jo's top travel destinations are Italy, Portugal, and the Caribbean.