Brimming with cultural attractions and historical significance, China has quickly become one of the world's most enticing getaways. Few cities offer both ancient Wonders of the World and luxury spas, within walking distance and accessible in the same day.
With a unusual blend of past and present, Beijing is the gateway to uncovering the many sights that China has to offer.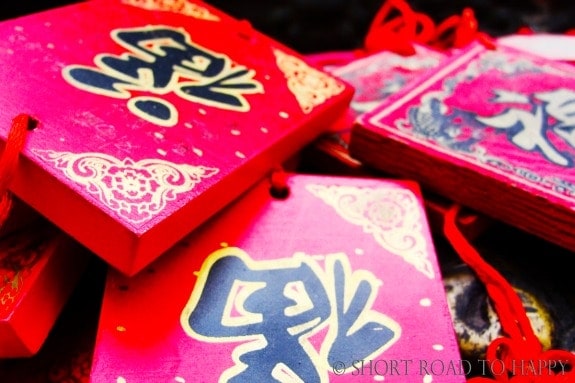 The Great Wall
Once built to keep nomadic intruders out, the Great Wall of China now welcomes more than four million intruding tourists each year, making it the most visited site in China. Under two hours from the capital city, the Wall is easily accessible by public transportation and, more commonly, by hiring a car and driving. All hotels have private drivers on hand that cost $80-130 per day.
The Wall is made up of several sections which will suit visitors of all budgets, travel styles and fitness levels. Most people opt for the restored sections, Mutianyu and Badaling, so be prepared to queue for tickets and be bombarded by English-speaking tour guides. Featuring a unique chairlift – toboggan combination that delivers tourists to and from a crowded trinket marketplace, Mutianyu lacks authenticity yet satisfies thousands of tourists everyday.
For the able-bodied adventurers, head out to the remote sections at Gubeikou, Jinshanling or Huanghuachang to experience wild China at its very best. Hire a guide through your hotel to avoid getting lost.
The Forbidden City
Walking under the iconic photo of Chairman Mao and through the archways feels like you're stepping back in time. A UNESCO World Heritage Site, the Forbidden City was the Chinese imperial palace from the Ming Dynasty to the Qing Dynasty.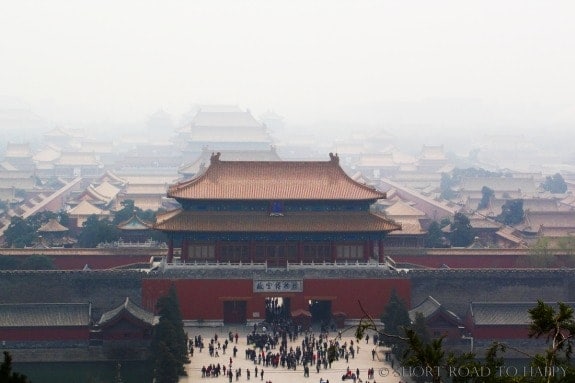 Filled with rich history and ornate architecture, this complex is the largest collection of preserved ancient wooden structures in the world. I recommend hiring a tour guide or purchasing an audio guide at the gate for detailed information.
Tiananmen Square
Tiananmen Square, the largest public square in the world, has been the center of many significant events in Chinese history, most recently, the tragic pro-democracy movement of 1989. Now, despite being a square for the public and a popular tourist attraction, it maintains a military presence with guards marching in formation along the sidewalks and metal detectors at each entrance.
Arrive at sunrise or sunset to watch the flag raising ceremony. Several significant buildings surround the square and are worth a visit if you have extra time:  Tiananmen Tower, Monument to the People's Heroes, Great Hall of the People and the Mao Zedong Memorial Hall.
Summer Palace
First built in 1750, the Summer Palace is a vast, 2.9 km compound filled with lakes, gardens and palaces. Many Chinese people find tranquility in the pagodas, often expressing this through meditation, dancing and karaoke singing. Walk up to the top for the best view over the lake, or if the weather is nice, hire a pedal boat and spend an hour or two exploring.
National Center for the Performing Arts
The National Center for the Performing Arts (NCPA) is a magnificent opera house, sitting atop an artificial lake. A short walk from Tiananmen Square, the NCPA comprises three event spaces (an Opera House, Concert Hall and Theater) for symphonies, ballets, dance performances, dramas, operas and art exhibitions.
Colloquially called "The Giant Egg," the complex is made up of performing halls, underwater corridors, an underground garage, a lake and the surrounding greens. The entrance hall is gorgeous when it is lit up at night and as it dips below the lake. Check the website or ask your hotel for event tickets.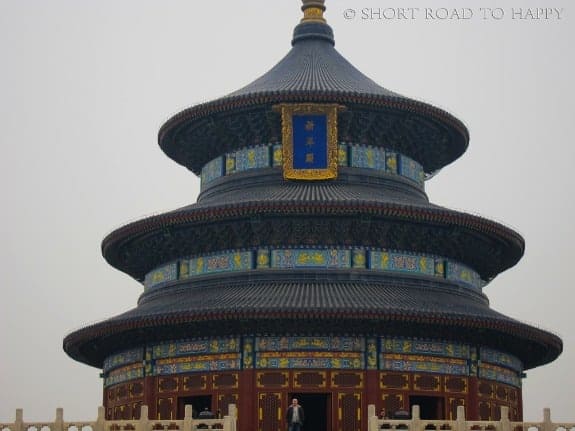 For those craving a taste of local Beijing, you certainly won't be disappointed by the options available.
Hutongs – Traditional Chinese homes are referred to as "hutongs," which is the Mongolian term for town, and are commonly associated with Beijing. These open-air courtyard homes and narrow alleyways are being demolished as the city modernizes and are replaced with busy streets and contemporary structures. Bicycle taxis near Guluodajie offer hasty tours of the lively little streets, but exploring on foot gives you more time to navigate and catch a glimpse into this unique culture.
Nanluoguxiang – This narrow street is buried deep within the hutongs and has become increasingly more popular with both locals and tourists. Sample some peculiar animals-on-sticks or go the more typical route and try some traditional foods like "chuanr" or "jiaozi." As the main street gets a bit crowded on weekends, you may be tempted to veer off west for a wide selection of craft beers at the Great Leap Brewery.
798 Art District – If you are interested in the art scene, make your way to the 798 Art District. A converted factory built by the East Germans, Factory 798 boasts the greatest collection of contemporary art galleries in the city. The industrial complex, staying true to its proletarian roots, is adorned with Maoist slogans and statues, reminders of a Communist era. Grab an artisan coffee and drift slowly through the spacious galleries and boutique shops.
Temple of Heaven – Another UNESCO world heritage site, The Temple of Heaven was built in the 15th century to symbolize the relationship between heaven and earth. Spanning 600 rooms with 92 ancient structures, this site is the world's largest remaining ancient complex used for offering sacrifices to Heaven and is the most comprehensive in China. The landscaping and architecture have either been preserved as originally constructed or as reconstructed in the Qing Dynasty.
Other Temples – With more time, visit all four sacrificial temples in the city:  Temple of Heaven, Temple of Earth, Temple of the Sun and Temple of the Moon. My personal favorite, and most authentic, is the Temple of Earth. Think Red lanterns. Taiji Sword dancing. Bird training. Opera singing. Ribbon twirling.
Houhai Lake – Houhai Lake, translating to "Rear Lake," is one of three beautiful lakes in the center of the city. There are restaurants and coffee shops dotted around the lake and depending on the season, you can rent either a boat or ice-skates. Houhai Lake doubles as a late night hotspot for locals and expats, with bars featuring musical acts, karaoke and dancing.
Sanlitun – If your enthusiasm for local Chinese customs wanes during your stay, reacquaint yourself with the best of the West in Sanlitun. Five-star restaurants, global shopping brands and outstanding bars make this the best-known and most visited area amongst expats.
Terracotta Warriors – Under two hours away by flight, Xi'an is one of the most visited cities in China and rightfully so. Unearthed just forty years ago, the Terracotta Warriors are some of the most recent and extraordinary discoveries the world has ever seen. Historians believe 8,000 soldiers, 130 chariots with 520 horses and 150 cavalry horses once guarded the tomb of China's first emperor, Qin Shi Huang. Now, visitors can walk around the three pits, but unfortunately, more areas are being blockaded as the excavation continues.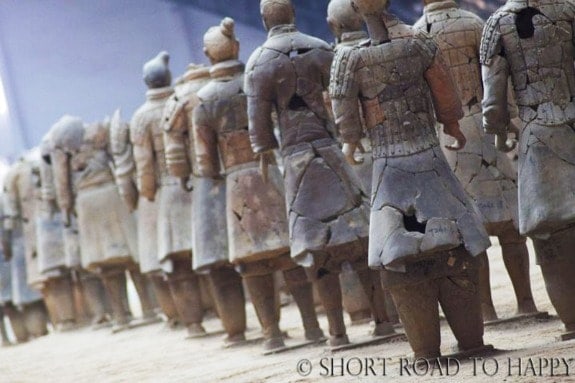 Beijing caters to tourists of all kinds, whether you prefer historical landmarks or a more modern approach to the performing arts. It is a beautifully diverse city that is only visible and truly appreciated if you take the time to peel back its many layers. If you're looking for another fun city in China to check out, here are some suggestions.
Photo credits:  Courtesy of the author
Author Bio:  A self-proclaimed travel addict, Phoebe Mroczek spends her time advising businesses, photographing clients, organizing events, dabbling in entrepreneurial ventures and dreaming about her next adventure. You can find more travel tales and tips on her blog, Short Road to Happy, where she dives head first into affordable luxury adventures and speaks candidly about her not-so luxury three-month motorcycle adventure – the good, the bad and the ugly. Be sure to grab a copy of her latest ebook, Create Your Ultimate Travel Bucket List.
The Travelers Way occasionally accepts guest posts from fellow travel bloggers, friends within the travel industry, and as advertorial content.