Chicago's O'Hare airport is the primary one serving the greater Chicago area. It's located to the northwest of the downtown core, often referred to as the loop, has for passenger terminals, and is one of the busiest airports in the United States.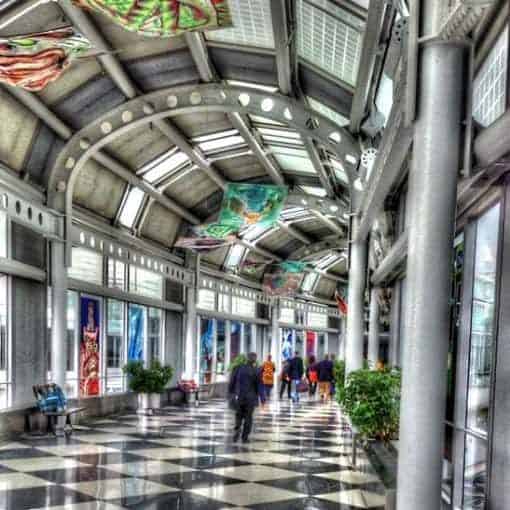 O'Hare is full of art, both permanent and rotating collections. On my last pass through Chicago, making a connection from Toronto back to Seattle, I passed through a glass walkway that is home to the Millennium Chandeliers. There are 21 chandeliers, each measuring 4 feet by 4 feet, made of resin, then painted and molded into creative shapes and designs. The result is a sea of light and color that makes walking through the bridge connecting Terminal 1 and Terminal 2 a little less dreary.
This art installation was inspired by the works of glass sculptor Dale Chihuly, and was made by After School Matters gallery37 apprentice artists.
Mary Jo Manzanares is a founder and the editor-in-chief of The Traveler's Way, an online travel magazine proving informational and inspirational travel recommendations for curious Baby Boomer travelers. She has been a speaker at various industry events and has a personal travel blog at Traveling with MJ. When she's not traveling, Mary Jo likes lingering over a cup of coffee, wandering in a museum, sipping wine at a cafe, and sharing it all with friends and readers. Mary Jo's top travel destinations are Italy, Portugal, and the Caribbean.