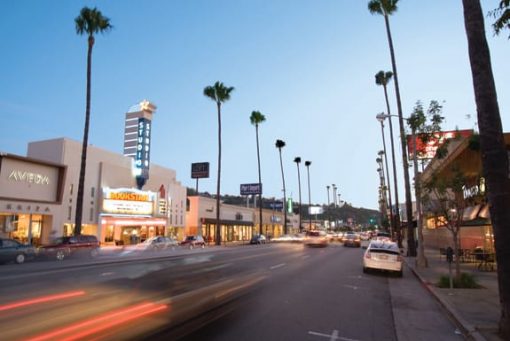 I'd rather go to hell than to a mall. This equates to countless hours scouring both the glamorous and gritty streets of Los Angeles to find local shops for everything from groceries to garter belts to galoshes.
I try to follow the mindset of Be Local, Buy Local whenever possible, even if that means facing LA traffic to do so. Here are a few of my favorite Los Angeles boutiques for when you need some retail therapy (categorized by neighborhoods):
Venice
Both Tortoise Gallery & General Store feature unique modern gifts made in Japan. They are a few blocks from each other on the hipster street of Abbot Kinney that fiercely protects themselves from big box stores. The General Store has super luxe camping supplies, kitchenware, and stationary. Tortoise Gallery is a wonderland of handcrafted jewelry, tea sets and finely-crafted Japanese art.
A purchase at KOKO not only supports local Venice economy but preserves the ancient hand-weaving craft in Cambodia. KOKO has vibrant silken works of wearable art for women designed by owner Marianne Kooimans and her husband. Intricately woven, hand-dyed scarves are unisex, in case you want to pick up something for the stylish man in your life.
Resembling a fine art museum rather than a perfumery, Strange Invisible Perfumes specializes in the sensory experience from the space to the scents. To royally spoil yourself,  arrange for a bespoke fragrance design consultation that takes place in a private chamber based on your favorite aromas, whether that be fresh sheets, chocolate, jasmine, you name it.
Los Feliz

WACKO Soap Plant is filled with thousands of kitchy, eclectic items from ketchup squirting guns to obscene religious ornaments. If you've got a prankster on your souvenir list, look no further. It's also a great place to find off-beat art and photography coffee table books.
For the motorcycle maven, Glory has '70s vintage helmets, motorcycle inspired racing sweaters,  vintage cut tees from their own Glory Utility brand, and other spiffy speedster accessories.
Mid – LA
Green is all the rage in Los Angeles, even when it comes to tea.  Matcha Source has every thing you could imagine to become a matcha maven. Owner Alissa White will even give you lesson on how to make a proper cup with a sample tasting afterward. Beyond the teas and Matcha accessories, Matcha Source has a bevy of life's little luxuries like flip-flop socks (Japanese tabi socks), local gourmet brownies, and grow-mushrooms-in-a-box kits.
ARP is hallowed ground for artisan jewelry, with delicate museum-quality pieces from LA and NYC artists that you'll get compliments on for a lifetime. ARP maybe be tiny, but they have some of the most sophisticated jewelry in Los Angeles. 8311 1/2 West 3rd St.
Leave it the Europeans to set up a super hip Made in USA shop. Shelter Half features a couture curated selection of US craftsmen and artisans producing everything from North Carolinian peanut butter to army canvas tents to leather bow ties. This shop renews my hope in bringing quality manufacturing back to the US again.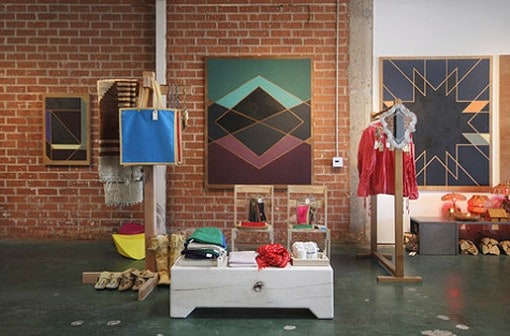 Need a Danish boiled-wool slippers or a squirrel bobble head? Check. Have a friend into zany cocktail recipe books? Check. How about a Michael Jackson costume kit? Check. If you like quirky, artsy or design-centric, OK Store has it all, in excellent taste with a side of biting humor. And this a great place to spot celebrities. Last time I was here, I saw Jennifer Aniston and her beau, Justin Theroux, picking up a few items.
Sunset Junction
Support local, and make someone swoon, at Dean with quality leather goods like show-stealing purses, thick leather watches, and hipster messenger bags – all made on site with a keen knack for style and craftsmanship. You can find Dean at Barney's Department store in Beverly Hills too, but the shop is a worth a visit for the full experience: leather aroma, tactile suede, and rich colors for the eye to behold.
From vintage bar accessories to customized bar kits (including the alcohol) fashioned after LA celebrity mixologist's recipes, Barkeeper is L.A.'s premium place to go. If you're into bitters, they have over 30 kinds to sample.
The Valley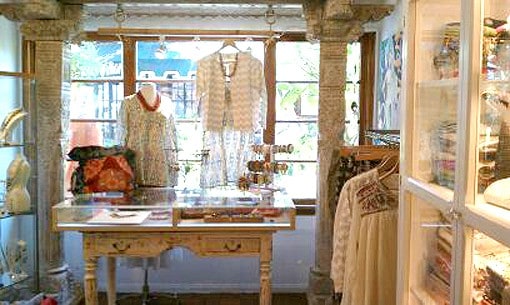 There isn't a lot in the Valley I would recommend making the trek for. But, if you love India inspired clothing and accessories in vibrant colors and sensual silks, Saffron is worth the drive. Owner Tabesh Mirmirani loves to dress you up and make you feel like you're the most gorgeous woman in the world when you're in her care. Celebs like Gwen Stephani are seen in her pieces.
Top photo by Travis Conklin, courtesy of LACVB. Additional photos are by the author, with exception of Strange Perfumery/Shelter Half/Saffron, used by permission of respective businesses.
Lanee Lee is a Los Angeles based writer who uses her craft to pursue her passions – travel, artisanal food/spirits and maximizing quality of life. Lanee has traveled extensively – always in search of those golden moments of bliss. When she's not gallivanting the globe, she enjoys learning cooking tips from her French boyfriend and emulating Grace Kelly style. You can follow her latest adventures: www.laneelee.com, @wanderlushdiary on twitter.