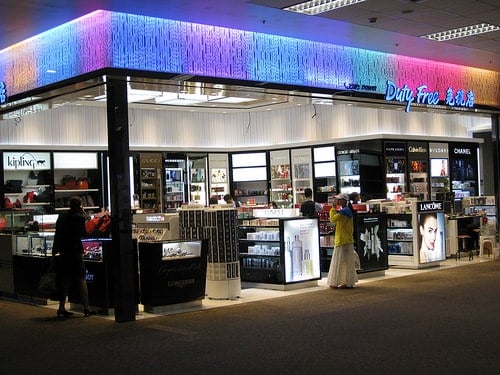 Duty Free Hunter is the first Global Hub for the Global Shopper, providing travelers around the world with a single place to match their next trip to the duty free and luxury shopping on offer in the world's airports as well as onboard airlines.
Built with the help of the major airports, duty free retailers, airlines, and travel organisations, Duty Free Hunter provides an accurate and free means to plan your duty free shopping from departure through arrival. It marries global air schedules against the most comprehensive list of duty free and other airport stores , presenting information in a searchable way. In addition, the Duty Free Hunter blog  carries news on the latest store openings, exclusive product launches, events and competitions, promotions and special offers running in duty free shops around the world. You can sign up for email notices of special openings and promotions.
The duty free retail industry started at Ireland's Shannon Airport nearly 60 years ago. Today it is a multi-billion dollar global industry with stores in airports, downtown areas, along borders, and in ferry and cruise terminals. These stores market to travelers the advantage of low or no tax imposed when they are away from their country of residence.
[tweetthis]Plan your airport shopping with the help of @dutyfreehunter[/tweetthis]
As the number of air travelers has increased, so has the need for airports to continue to imporve the shopping experience, an experience often deemed essential by upscale travelers. Some of the duty free retailers that you may be familiar with include DFS, Dufry, LS Travel Retail (Aelia), Lotte Duty Free, Heinemann Duty Free, World Duty Free, Nuance, Shilla Duty Free, Duty Free Americas and Aer Riant, who offer multiple airport locations. Additionally, luxury brands like Chanel, Burberry, Louis Vuitton, Dior, Estee Lauder, MAC cosmetics, Victoria's Secret, and Lancome, often operate their own boutique stores in major airports around the world.
Can you guess the top airport for international shopping (based on sales)?
The top five are:  London Heathrow, Dubai International, Hong Kong International, Paris Charles De Gaulle, and Singapore Changi. I was surprised that Tokyo Narita didn't make the list.
If shopping is an important part of your airport experience, you'll find Duty Free Hunter a helpful time saver.
Photo credit: oldandsolo
Mary Jo Manzanares is a founder and the editor-in-chief of The Traveler's Way, an online travel magazine proving informational and inspirational travel recommendations for curious Baby Boomer travelers. She has been a speaker at various industry events and has a personal travel blog at Traveling with MJ. When she's not traveling, Mary Jo likes lingering over a cup of coffee, wandering in a museum, sipping wine at a cafe, and sharing it all with friends and readers. Mary Jo's top travel destinations are Italy, Portugal, and the Caribbean.