Is stress getting you down? Are the shorter days triggering your Seasonal Affective Disorder (SAD)? Are you still trying to escape the Covid funk? Why not try a hard reset and choose Mexico for a beach vacation?
While a beach won't solve all of life's problems, a getaway trip to enjoy the sun and smell the ocean air does a mind and body good.
Mexico is an excellent choice for a stress-free vacation surrounded by white sandy beaches and radiant sun. You'll find exquisite food, joyful people, colorful cities, and vibrant traditions, all while enjoying value-pricing and a favorable exchange rate.
Mexico: Stress Relief
This country is well known for its spectacular beaches, and precious cultural gems found everywhere you go. Visiting Mexico provides an opportunity to soak up ancient traditions while enjoying the beach and other tourist attractions.
With a coastline of about 5,800 miles, there are plenty of beaches in Mexico. Cozumel, Cancun, Los Cabos, Playa del Carmen, Playa del Amor, Playa Sisal, and Isla Holbox are among the top beach destinations in Mexico.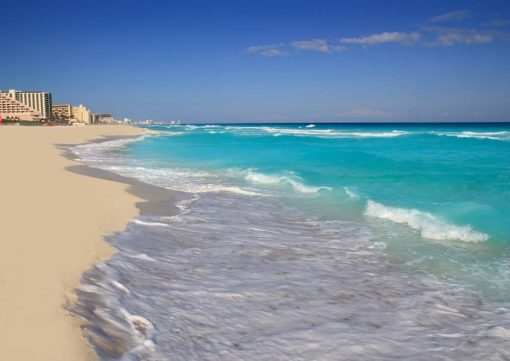 There are so many good choices you may need help in choosing. Our advice – pick one that works and keep a list of the others for a follow-up trip!
Here are three suggestions that always make it to the top of beach planning lists. Check them out!
Cancun
Cancun is the most visited destination in Mexico. Located on the east coast of the Yucatan Peninsula, the city is divided into two parts: Downtown and the Zona Hotelera (hotel zone).
Downtown is the heartbeat of the city. It has a fun, social vibe with plenty of bars, restaurants, and nightclubs. Some recommended spots include Market 28 and Market 23, Parque de las palapas, El Chikito Bar, Ruta 666 nightclub, and more. Check out the street art.
While Downtown Cancun reflects the city vibe, the hotel zone is where you'll find the best beach scene. Upscale resorts, stunning beaches, and access to water activities make this area the preferred spot for beach-loving tourists. The Hotel Zone offers a variety of hotel options, from upscale resorts and all-inclusive properties to budget and family-friendly hotels.
We think experiences make the best gifts, and it's the perfect time to line up reservations for a Mexico beach vacation. You may be surprised by all the black Friday Cancun all inclusive deals available; there's surely one to fit your budget.
Los Cabos
Los Cabos, located in the South of Baja California State, combines desert and tropical landscapes perfectly. It's a storybook setting among mountains touching the desert, unfolding into the sea. Not surprisingly, adventure awaits on both land and sea.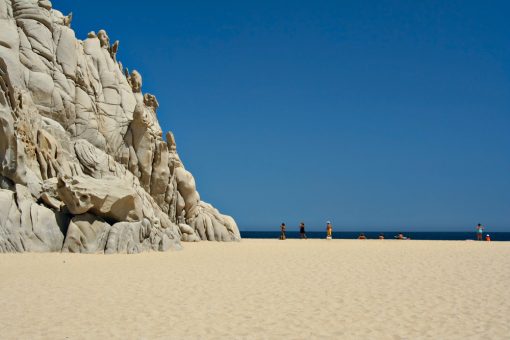 Los Cabos has three areas: Cabo San Lucas, San José Del Cabo, and Los Cabos Corridor. Regular visitors to Los Cabos may have a special location they prefer. We think it's worth visiting all three towns to get a complete picture of this tropical destination.
Cabo San Lucas is the most visited area and is where most hotels and main tourist attractions and activities originate. The beaches are sandy golden with cobalt-colored waters. Water sports activities abound at all levels of adventurousness. Or, find a spot on the beach where you can soak up some vitamin D and watch your traveling companions enjoy the water. Snorkeling and scuba diving at the UNESCO World Heritage Site of Cabo Pulmo reef is a highlight for many water enthusiasts.
San José Del Cabo is the traditional zone of the city. Once a pirate hideout, this charming colonial town shows the historic architecture and colorful buildings on every corner. You can visit the small galleries presenting local artists, have a delicious meal, or explore the charming town at a leisurely pace.
Los Cabos Corridor, or simply Corridor, is between San Jose del Cabo and Cabo San Lucas. It is too frequently overlooked, but shouldn't be missed, as it offers stunning views of both the desert and coastline of the Sea of Cortez.
The activities in this paradise are endless, whether you're looking for relaxation or adventures. Many luxury resorts feature golf courses if that's your jam (not me; I'm heading to the beach). You can also enjoy swimming, snorkeling, diving, parasailing, stand-up paddle boarding, snorkeling, diving, bungee jumping, and zip-lining.
Cozumel
Cozumel is the largest island in Mexico. It is a bit quieter of a vacation spot since it is away from the busyness of Cancun.
Cozumel is considered one of the best diving spots in the world. It includes locations with sea-life-filled coral reefs, including Columbia, Maracaibo, Palancar, Paraíso, and San Francisco reefs.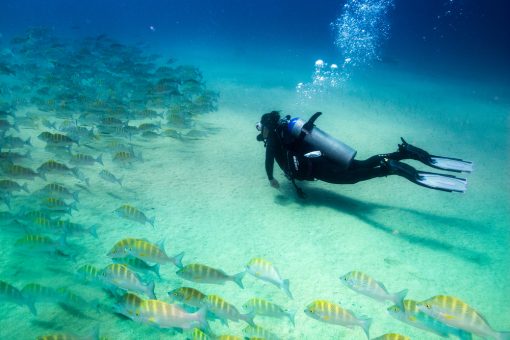 The beaches have fine coral sand and crystal-clear, blue-green water. The atmosphere practically screams at you to relax, enjoy a cocktail, and soak up the spectacular views.
San Miguel de Cozumel is the capital of the island. The port is the center of local activities. You can take a ferry to Playa del Carmen or visit the coral reefs. From San Miguel, you can also go to the National Marine Park, where you will enjoy the freshwater lake of Laguna Chankanaab.
Where do you want to visit on your Mexico beach vacation?
Save this to your favorite Pinterest Board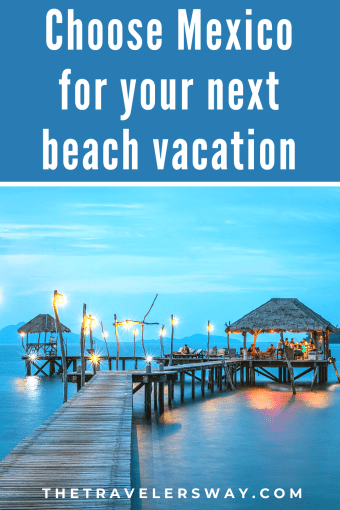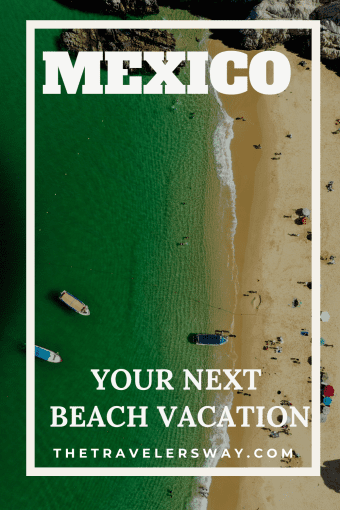 Anthony has found travel provides a healthy balance to his day job as a criminal defense attorney. Living on the periphery of blogging for years, he's now decided to flex his creative muscles with a little writing and photography of his own. Anthony's favorite travel destinations are the Caribbean, Italy, and Ireland.