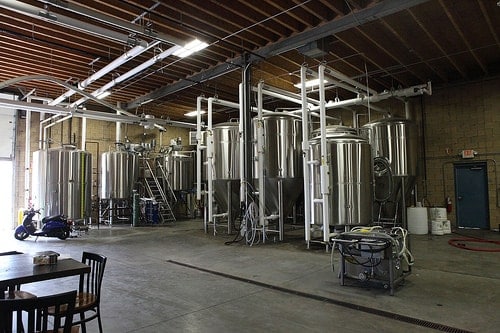 As part of the inaugural Columbus Craft Beer Week, Experience Columbus will launch the Columbus Ale Trail. The trail will highlight the city's booming craft beer scene in a Brew Book, featuring 25 local breweries. Columbus' rich history in craft brewing, in addition to the breadth and depth of the local products brewed, has put the city on the map as a top destination for craft beer. The scene has rapidly grown with more than half of the 25 breweries have opened in the past five years.
Beginning May 1, 2016 visitors can pick up a Columbus Ale Trail Brew Book at any participating brewery or at one of two Experience Columbus Visitors Centers, in the Arena District or at the Greater Columbus Convention Center. After visiting just four stops, craft beer enthusiasts will receive a custom pint glass from Experience Columbus. The first 500 participants to visit all twenty eligible breweries will be rewarded with a special t-shirt.
Five breweries, centrally located downtown, make up the newly created "Brewers Row." Each brewery is within walking distance to the Greater Columbus Convention Center, surrounding hotels and the free CBUS circulator route, making it easy for visitors and convention attendees to experience the trail.
Stops along "Brewers Row" include:
North High Brewing (in photo) is a brew-on-premise microbrewery that not only crafts all their beer on site, but also allows guests to create their own personal blend. North High's expert brewers walk brewmasters-in-training through the process to ensure success.  Some two dozen taps serve up multiple choices in several different styles, from Belgian, Porter and IPA to shandy, ale and stout.
Seventh Son Brewing Company features three delicious brews, along with a variety of rotating specialty beers. Seventh Son's taproom and brewery are well located in up-and-coming Italian Village. The venue hosts special events and live music, as well as some of the city's most popular food trucks, allowing visitors to enjoy some great local grub along with their beer.
Barley's Brewing Company has been a part of the Columbus craft beer scene for more than 20 years, making them one of the more seasoned breweries in town. This company's specialty is crafting unique ales, a process they've mastered by using the finest ingredients from all over the world. Along with their honored brew, Barley's serves up delicious food in the Short North Arts District, making it a one-stop destination for travelers.
Wolf's Ridge Brewing opened as the vision of a father-son team and has rapidly become a popular spot to enjoy outstanding craft beer served with some of Columbus' finest cuisine.  Far from a typical beer joint, the spotlight here shines on both the brewmaster and chef creations. Visitors can experience imaginative dishes, such as grilled octopus, confit pig cheeks, or geranium and apple salad, with the menu offering beer pairing suggestions for each dish.  Guests can sample any of 12 brews from the Wolf's Ridge taproom, or try a Stout & Espresso, Beermosa or any of the other creative cocktails crafted with brew.
Elevator Brewing Company offers up nine distinct brews and special seasonal beers at two locations. One is a respected full-service restaurant in a stunning Historic Registry building that boasts the city's oldest and most ornate pool tables and a colorful Victorian past as a gentlemen's club. The other houses Elevator's brewing operation and welcomes beer aficionados for tours every third Saturday.  Open every Saturday, noon to 8 p.m., the taproom at the brewery allows visitors to enjoy a game of cornhole or perch atop a keg to watch football and play old-school Nintendo games — all while enjoying Elevator brews.
[tweetthis]Columbus Ale Trail Highlights Hopping Craft Beer Scene & a new craft #beer week @ExpCols[/tweetthis]
Other Columbus Ale Trail stops include:  Actual Brewing Company, Buckeye Lake Brewery, Four String Brewing Company, Homestead Beer Company, Knotty Pine Brewing, Land-Grant Brewing Company, Lineage Brewing Company, Pigskin Brewing Company, Rockmill Brewery, Sideswipe Brewing Company, Smokehouse Brewing Company, Staas Brewing Company, Temperance Row Brewing Company, Zaftig Brewing Company and Zauber Brewing Company.
To celebrate the city's vibrant craft beer scene, the first-ever Columbus Craft Beer Week will kick off May 1, 2016 and offer 200 different events, from beer dinners to tap takeovers, and highlight around 75 different beers and craft brewers. The nine-day festival will culminate May 9 with Six One Pour at Brewmasters Gate in the Brewery District, featuring more than two dozen Ohio craft breweries.
Photo credit: Sam Howzit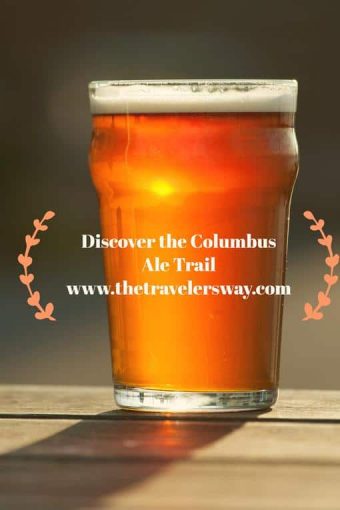 Anthony has found travel provides a healthy balance to his day job as a criminal defense attorney. Living on the periphery of blogging for years, he's now decided to flex his creative muscles with a little writing and photography of his own. Anthony's favorite travel destinations are the Caribbean, Italy, and Ireland.