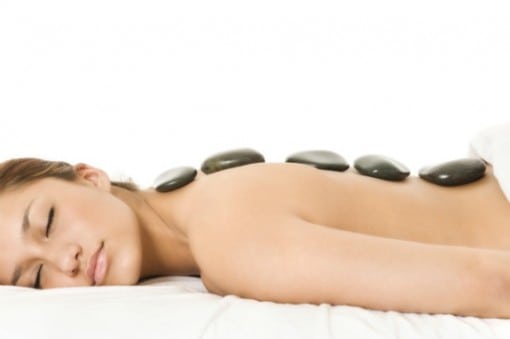 Sit back and take it easy.  That's what a spa day is all about, right? If the cost has kept you from relieving the stress from your life then visiting a local spa during Spa Week from October 10 to 16 is the perfect remedy.  Certain spa treatments during this week are available for only $50 each in a number of cities around the country —  and Dallas is one of those cities.
Massages are the number one sought after treatment at most spas, but it's easy to get addicted to the other choices like facials, body treatments or even manicures and pedicures too.  In Dallas, there are a number of spas getting in on the action this year during Spa Week all you have to do is figure out if it's a day spa, medical spa or resort spa that you're interested in visiting.  Then check out which two or three services they're discounting. Bookings are available now, but they go fast.
Still stumped, here are a few recommendations.
U. Boutique and Med Spa is exactly that – a medical spa.  Don't expect the pampering you might get at a resort facility, but you will get a treatment you won't forget.  I opted for the Skinceuticals Micropeel Facial that gave me a glow and I thought I looked 10 years younger.  Who can argue with that?
Skinceuticals is a line of products that are non-invasive, but help to resurface and improve the health of the skin with no down time.  The Skinceutical Peel also helps to support healthy collagen levels for firmer skin, gets rid of fine lines and wrinkles, lightens dark spots and decongests pores.  Depending on the peel you choose, and there are many options, the facial technician said people often come in from one to five times for treatments.
The treatment rooms are relaxing and, like in all spas, gentle music and soft lights meant I fell asleep immediately.  Of course if you're not up for a facial there's also massages and waxing at U. Boutique. You can get even more serious here too since it's a medical spa, meaning botox, juvederm and photofacials. Located in a high-end outdoor mall north of downtown Dallas, med spas are all the rage in Big D right now and U. Boutique has what you'll need.
Details:  U. Boutique and Med Spa, The Shops at Legacy, 5717 Legacy Drive, Suite 170, Plano, Texas
Hours: Tuesday to Thursday, 10 a.m. to 7 p.m.; Friday and Saturday, 9 a.m. to 6 p.m.
Riveria Spa is located in Dallas' hippest area of the city and the spa is an oasis.  I was led through a dark hallway feeling more relaxed every step I took into the serenity.  After changing into a fluffy and well-fitting robe I sipped hot tea and waited a few minutes for my therapist to retrieve me.
I had the Riveria Signature Massage with Aromatherapy and as the kinks were worked out in my neck and back I drifted of to sleep.  I always judge a spa by whether or not I can catch a few zzz's during the treatment and this was a home run.  After an hour of medium pressure massage I was whisked back to the relaxation room where I waited for a pedicure.  About 10 minutes later I was relaxing again with my feet in hot water and a yummy cupcake in front of me —  my treatment was the Chocolate Cake Pedicure. Both a feet and taste buds pampering worth every minute.
Another plus, the folks at Riveria Spa are nice, none of the pretentiousness of many a Dallas spa and that's another home run in my book.
Details:  Riveria Spa, 4445 Travis Street, Suite 102, Dallas
Hours:  Monday, Tuesday, Wednesday and Friday; 10 a.m. to 7 p.m.; Thursday, 10 a.m. to 9 p.m.; Saturday, 9 a.m. to 7 p.m.
A Better Body – The Spa at II Creeks is where my therapist Deborah (let me say now I highly recommend her), told me it's easier to work on guests when they are sleeping because then they aren't worrying about bills, children or just all those nasty little life stresses?  During my signature spa at The Spa at II Creeks I was so relaxed and dozing that the tension was gone fast and so were the knots in my back and neck after the massage.
This spa is located in Richardson, again north of Downtown Dallas and it's a relaxing atmosphere overall with 12 massage options as well as some advanced facial treatments that I want to try someday.  The signature facial includes a red light treatment, good for collagen production, or there is also a Clarifying Blue Light Treatment or the Pulse Light Treatment.  Another standout treatment offered at this spa is the Detoxifying Inch Loss Wrap, which gets rid of nasty cellulite and helps firm the legs and butt.
Instead of a changing room and locker you change in your treatment room and then sit and relax before leaving.  Winding down at this day spa was easy I just wished I could have spent the entire day.
Details:  A Better Body – The Spa at II Creeks, 2701 Custer Parkway, Suite 702, Richardson.
Hours: Monday, Tuesday, Friday 11 a.m. to 7 p.m.; Wednesday and Thursday, 9:30 a.m. to 7 p.m.; Saturday, 9 a.m. to 4 p.m.
A spa visit shouldn't be uncomfortable or intimidating!  It should be relaxing, pleasurable, and immensely satisfying.  Here are some tips to help you make it so.
Spa Tips
Always arrive at least 15 minutes before your spa time in order to relax and check in for services.  Call ahead to see what additional facilities or amenities are available – you may want to arrive even earlier to take advantage of them.
The busiest days at most spas are the weekends so if you can get in on a weekday, even during lunch, you'll find the experience much more relaxing.
Reservations at all the spas listed above are required.
Gratuity recommendation is 15 to 20 percent, depending on your level of satisfaction.
Photos credits:  Courtesy of Spa Week
NOTE:  The author received complimentary spa treatments for the purpose of a review; all opinions are strictly her own.
Rita Cook is a writer/editor with over 1000 articles. She can be heard on Insider Mag Radio at KPRO 1570 am and she also reviews cars for the Washington Times Communities (Behind the Wheel). Her most recent published books include "A Brief History of Fort Worth" as well as two haunted books on Dallas and Fort Worth to be published in the fall 2011. Rita's favorite travel destinations are Italy, India and Kenya.