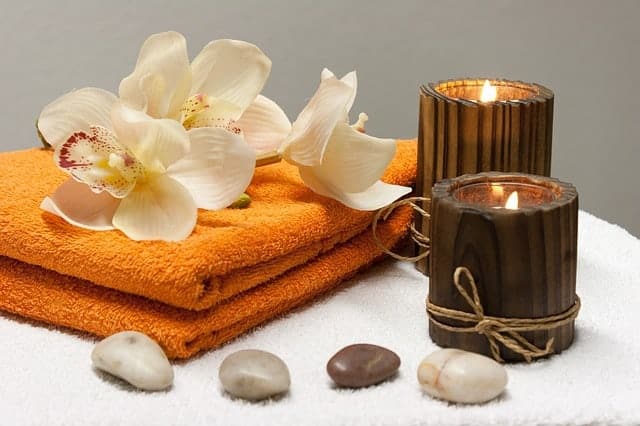 Put the frantic pace of everyday life on pause and step into the calm bliss, where sensuous aromas greet you and soft, gentle music soothes your spirit. This is your moment of full and complete relaxation.  This is your time. This is time at the spa, where the ultimate experience in personal luxury meets wellness and relaxation.
There are several types of spas with many different types of services offered.  Some pamper you for a day while others encourage a week's stay or longer. It is these destination spas that offer complete rejuvenation with an emphasis on health and wellness. This full holistic approach is reflected not only in the treatments offered but also in the accommodations, cuisine, classes, and activities, a one-stop shopping for the mind, body, and soul.
What to expect at a Spa?
A spa menu can be filled with many delicious sounding services, but when you visit a spa the question generally boils down to, "Which one do I pick?" A mainstay for most any spa is their massage options, so here is a guide to some of the more commonly found massages therapies.
Swedish Massage
Every spa menu includes a general, full body, relaxation massage generally termed Swedish massage. This is probably the most commonly known style of massage and is a good introduction if you are new to massage or spa therapies. This rhythmic, relaxing technique using oil with long gliding strokes provides fantastic benefits for overall well-being. Feel free to chat with your therapist about the kind of pressure you might like or any questions you have regarding the experience. Then it is your time to breathe, relax, and enjoy the tranquility.
Thai Massage
Another popular style of massage found in spas is Thai massage. This style combines acupressure or deeper pressure with stretches and movement better known as "assisted yoga" poses. Much of the philosophy behind Thai massage is based on traditional Ayurvedic (Indian) principles, with the sole purpose of restoring balance to the body and mind. A good motto to remember is "rest your body and ease your mind."
Ayurvedic Massage
Ancient healing practices meet the modern world in today's spa environments.  Many facilities offer Zen meditation rooms, yoga classes, salt rooms filled floor to ceiling with crystal and Himalayan rock, saunas, steam rooms, and heated tubs. One of the most ancient healing systems utilized in spas is the Ayurvedic tradition, with its historical roots coming from India. Many of these practices have been integrated into modern wellness applications experienced in luxury spas around the world, such as Aalankrita resort. Here you step into a session of deep meditation and relaxation, letting the warm, herbal infused oil carry rich nourishment to your skin while soothing your muscles. The calmness of mind, the oneness of spirit is the mantra for these heavenly moments. Let these ancient healing techniques balance your energy centers for a rejuvenating experience you will not soon forget.
To compliment your new- found bliss, try relaxing in the sauna or steam room, breathing in the aromatic oils of cedar, sage, or eucalyptus. A warm soak in a whirlpool bath might be just the needed prescription for a good night's sleep.
Many destination spas offer packages encompassing a variety of their services, whether you are looking to combine a massage with a facial, or just want the freedom to relax, surrounded by beauty, and read a good book. It is your time to slow down and immerse yourself in the peace that awaits you.   Whether you visit for the day or stay for the week, time spent at a destination spa can feed your soul and pamper you with luxury, while not breaking your bank.
Your paradise awaits.
Namaste
The Travelers Way occasionally accepts guest posts from fellow travel bloggers, friends within the travel industry, and as advertorial content.