Nestled amidst the Himalayas, in the Kangra valley the little town, Dharamsala is home to the Tibetan leader Tenzin Gyatso His Holiness the 14th Dalai Lama. Originally established as a resting place for pilgrims and trekkers, the town soon transformed into "little Lhasa" providing shelter to the Tibetan refugees who followed His Holiness the 14th Dalai Lama on his exile journey. The Tibetan immigrants established many monasteries, temples, schools and houses.
The place is abuzz with Buddhist monks and nuns all extending a peaceful aura that is bound to calm your inner-self at the first glance. There aren't many tourist attractions that will keep you running all day, but this place emanates such warmth and serenity that you'll be automatically drawn here and wouldn't feel the chill even amidst the snow-capped Himalayas! Dharamsala has now become a favourite spot for people desiring to practice spiritualism, meditation and learn about Tibet's culture. It presents an amalgamation between Hinduism and Buddhism and is a spiritual retreat for many! Well, what better place to seek solace than under the guidance of His Holiness himself?
[tweetthis]Learn how to experience spiritual peace in Dharamsala.[/tweetthis]
His Holiness delivers a few public lectures that you can attend. These lectures take place in schools and meditation centres, information for which is available on their website. All teachings are free and open to the public. Registration for teachings can be done at the Tibetan Branch Security Office in McLeodganj.
Many people visit Dharamsala to learn the art of meditation, to rejuvenate themselves and claim that it is indeed "a life changing" experience! There are many meditation centres that offer courses ranging from two weeks to months to a few years depending on you. Some of the famous meditation centres here are:
Vipassana Meditation
Himachal Vipassana Centre, also known as Dhamma Sikhara, is located in Dharamkot, McLeod Ganj and offers 10-days meditation course for new sādhaka. Vipassana means "to see things as they really are". The technique was founded by Siddhartha Gautama Buddha around 2500 years ago.
Vipassana Meditation is not related to any specific religion or cast, it is pure form of Dhamma and anyone who desires can attend the course. Courses are run solely on donation basis. No charges are asked, not even to cover food & lodging expenses. Only after the course gets complete, if one desires, can make donation in form of cash/cheque/service. Neither the teacher nor assistant teacher receives any remuneration. Those who help during the course offer their time voluntarily.
No doubt, it is life changing experience which I and several like me have felt. One should at least take a retreat of 10-days once in his lifetime. (It definitely goes in my bucket list of "things I should do, and keep doing, before I die".)
There are many Vipassana centres located throughout the country & world – there is one in Sweden at Ödeshög. More information can be found at www.dhamma.org.
Tushita Meditation Centre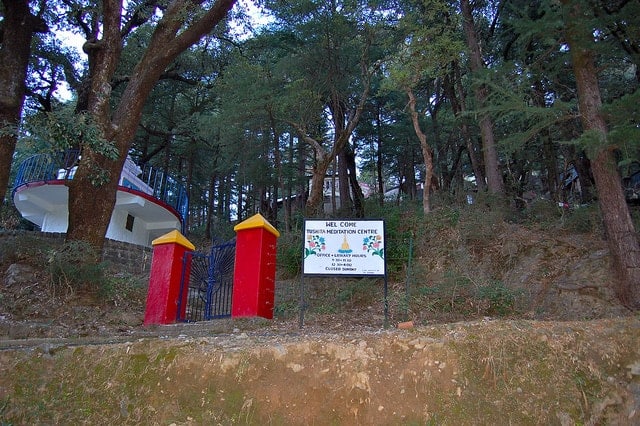 Photo by Manuel Menal, CC BY-SA 2.0
Situated in Dharamkot, McLeodganj, Tushita meditation centre fetches some of the best reviews! This meditation centre offers wide ranging courses in Buddhism and meditation for fixed durations during the year.
Osho Nisarga (Meditation Centre)
Lying in the lap of the mighty Dhauladhar mountain range, Osho's meditation centre (Nisarga) is so designed to let one experience peace and learn the art of meditation while in harmony with the nature. They offer rejuvenation therapies, meditation courses and training sessions.
Z Meditation
Z Meditation courses like other meditation courses are considered to relieve you of your suffering and restlessness; however Z-meditation seems to be a relatively easy course. It is a 15 day course offered in this serene little town that is Dharamsala!
When you're done practicing the art of spiritualism, you can visit the following tourist attractions:
Dal Lake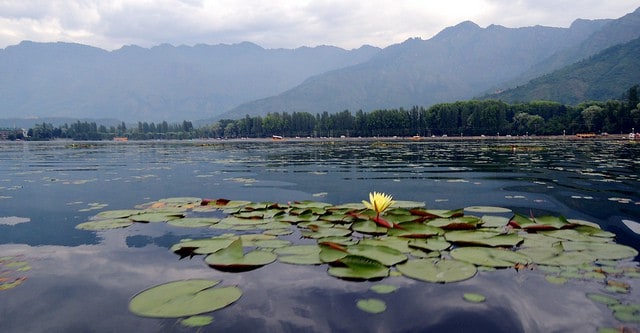 The pristine waters of the lake surrounded by tall, slender deodar trees present a breathtaking picturesque view that is bound to calm your soul in this spiritual journey!
St. John's Church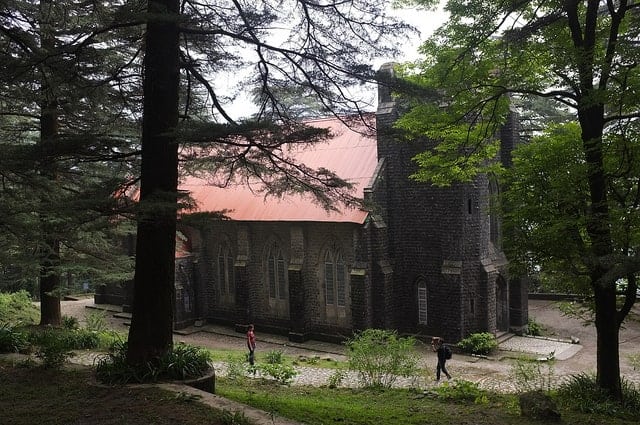 Photo by Aleksandr Zykov, CC BY-SA 2.0
Popularly known as the church of St. John in the wilderness, this beautiful church is carved out of grey stone and decorated with stained glass. The cemetery here houses the graves of the victims of the earthquake that took place in 1905.
Tsuglagkhang Complex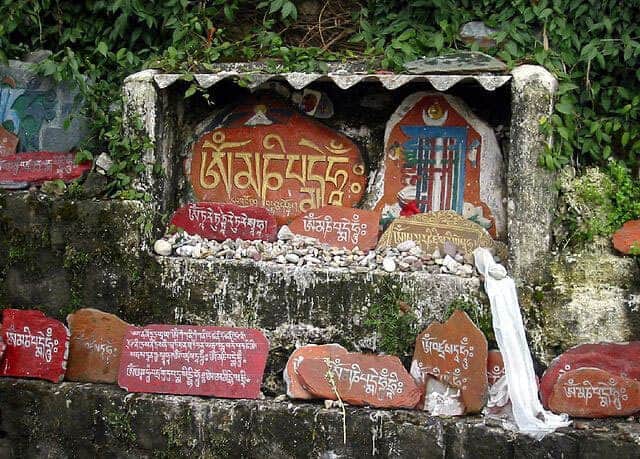 Photo by By Liz Highleyman, CC BY 2.0
 Tsuglagkhang Complex is a must visit for many pilgrims, monks and tourists. The complex consists of Photang (Dalai Lama's official residence), Tibet Museum, Namgyal Gompa and a temple. The Tibet museum showcases pictures, videos and artefacts about the Chinese invasion and Tibetan struggle. Documentaries are shown every afternoon at 3pm.
Within the temple resides the 3m high statue of Sakyamuni Buddha decorated with gold between statues of Avalokiteswara (the Tibetan diety of compassion) and Padmasambhava (the Indian scholar who introduced Buddhism to Tibet). Pilgrims go around the complex in full circle and spin the prayer wheels as they walk by. Many pilgrims visit the Kalachakra temple before visiting this complex. At the Namgyal Gompa, if you're lucky you can catch many monks debating during the noon time. It is done in an organised way and ends in good humor. It is a sight you wouldn't want to miss!
Kalachakra Temple
Kalachakra temple is decorated with outstanding murals of Kalachakra (Wheel of time) and Tibetan Thungka paintings. The temple is decorated with frescos of mandals, Sakyamuni Buddha and the Kalachakra image. His Holiness the Dalai Lama himself directed the formation and completion of frescos.
Dharamsala is a place that offers life changing experience and to get in touch with your inner-self.
Rohit Agarwal is an explorer who likes to learn about different cultures and traditions. Although he has traveled to several tourist destinations, he believes that every traveler should visit India once in their lifetime. He is a blogger at http://www.transindiatravels.com and has compiled various stories related to tourism.