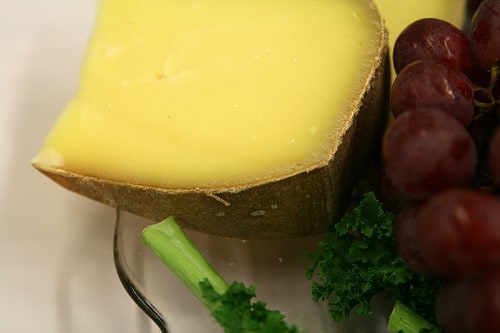 Dublin is a city known for pubs. When visiting the place where Guinness was born, it is essential to try the black stuff right where it is brewed. But there's also another side to Dublin nightlife – for visitors that know where to look. Once you've made your way through the Guinness Storehouse and maybe even checked out the Jameson Distillery, it might be time for something a little more sophisticated.
A few of my favorite places for a drink in Dublin aren't pubs at all – but wine bars. All of the following three options not only have great wines by the glass (or the bottle) but also have a range of food to complement the wine. Include one of these Dublin wine bars in your itinerary and you might remember the city more for the wine than for the Guinness.
If you're traveling from the U.S., you might want to familiarize with info regarding tipping in Dublin. The practice is much different in Europe than it is at home.
Fallon & Byrne
There is always a reason to stop into Fallon & Byrne. On the main floor it is a market and cafe, perfect for a morning pastry and coffee or a quick sandwich at lunch time. When the craving for a night of fine dining hits, climb the stairs to the elegant restaurant for a white tablecloth experience. If you're thirsty for a glass of wine, descend the stairs into the wine cellar. Here you will find large wooden tables (for groups or to share) and stools surrounding wine casks as tables.
The best day to visit the Fallon & Byrne wine cellar is on a Monday, when they offer an incredible deal on the over 600 wines that line their shelves. Instead of paying restaurant prices for the wine, on Mondays all the wine is offered at retail price for a corkage fee of just 1 euro. That means you're paying the same amount you would pay in the store for a bottle of wine. That makes Monday my favorite day at Fallon & Byrne, and if you've got a whole bottle of wine to kill, why not check out the bar menu too?
The food here is meant to be shared and nibbled. Warm rustic bread will accompany cheese plates, charcuterie plates, or a simple dish of olives. If you're looking for something more substantial, check out their soups and larger plates. Or simply order another cheese and charcuterie plate to accompany a long evening of sipping away at your glass of wine.
Details: 11 – 17 Exchequer Street, Dublin 2. Cheeseboard €9, Charcuterie €9, Mixed cheese and charcuterie €12. Wines by the glass €5 – €11.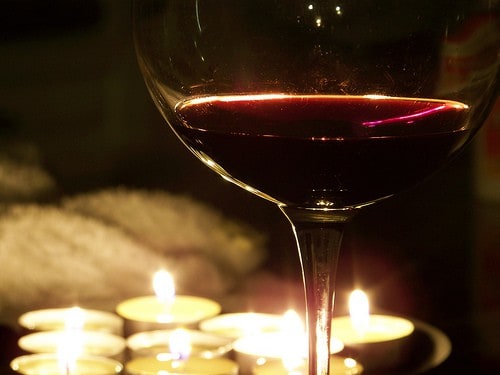 Ely Wine Bar
One thing can make a wine bar even better: the wine bar being located in an incredibly charming historic building. The first time I walked into the cellar at Ely Wine Bar, I wondered how many times I had walked by the Georgian building and never noticed it. Located smack in the center of Dublin, Ely isn't exactly hidden, but you might not go in if you didn't know what it was. Now that you know, definitely go in, go downstairs into the cellar, and talk to the bartender about the wines they have available by the glass. Specials (often of excellent value) are listed on the black chalkboards.
This exposed brick basement is divided into two sections: the bar area and the restaurant. I could easily spend an entire night here, sipping on a glass of wine while waiting for a table in the restaurant. If you want to pair that glass of wine with something light to eat, the Ely bar menu includes fresh Irish oysters, local beef carpaccio, a selection of Irish cheeses, or sampler platters meant for groups to share. In the dining room there are hearty dishes that will stand up to big red wines including an organic beef burger or a chargrilled organic sirloin steak.
Details: 22 Ely Place, Dublin 2. Bar menu €3 – €12. Restaurant entrees €14.50 – €28. Wines by the glass €5 – €12.
Winding Stair
Winding Stair
Now the Winding Stair isn't technically a wine bar, but a restaurant with an extensive wine list. Those travelers that love the descriptions of wine will be drawn to the Winding Stair's wine list where wines are broken down into categories that include "stone fruit whites" and "daring, robust, and bold reds". Many wines are available by the glass, but there's also great value by the bottle. Before you take a look at the wine list, choose what you will be eating. The knowledgeable servers can help pair wines with certain dishes if you want a little help or some new ideas.
The menu at the Winding Stair is largely organic and features many local suppliers. All assumptions of bland Irish food will be banished with the first taste of the local smoked fish plate or Fingal Ferguson's chorizo. After your meal, return to the wine list to check out options for dessert wines. This restaurant has a great view over the River Liffey, so it is the perfect place to linger over another glass of wine or two.
Details: 40 Ormond Quay, Dublin 1. Appetizers €5.95 to €13.95. Entrees €19.50 – €24.95. Wines by the glass €5.50 – €15.50.
Dublin might be known for its pub scene, but tucked away in different corners of the city are these wine bars that offer the chance to pop a cork and try something new.
Photo Credits: Cheese by quinn.anya on Flickr, Wine by quacktaculous on Flickr, Winding Stair by lisa_h on Flickr.
Jessica Colley is a freelance travel and food writer based in New York City. She proudly called Dublin home from 2008 – 2010 and writes frequently about the city and Ireland. Three of Jessica's favorite travel destinations are Ireland, Italy, and Berlin. Find her online at www.thegreatamericantraveldream.com and on Twitter @jessicacolley.