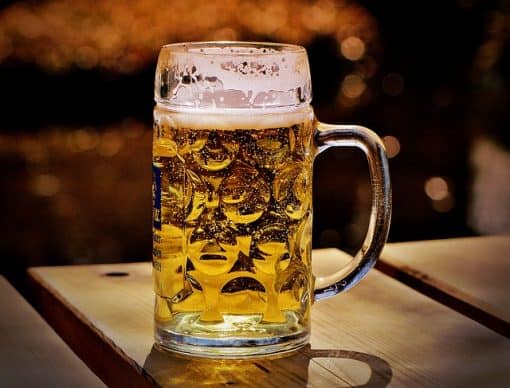 From robust production to the tiniest of nano-breweries, the Napa Valley offers craft beer fans a variety of options to sip and savor their favorite suds. Browse through these selections and then fill up your mug with a tasty choice.
Breweries
Napa Smith Brewery – This is Napa County's only production brewery with an onsite tasting brewpub allowing guests to enjoy a pint while the milling, brewing, fermenting, bottling, and lab work takes place. Craft brewer Don Barkley started making craft beer in 1978 at the New Albion Brewery, before helping to found Mendocino Brewing Company, where he created legendary beers such as Red Tail Ale and Eye of the Hawk, before moving to Napa Smith in 2008. Napa Smith is open daily 11 a.m. to 8 p.m., offering flights of tap beers, along with limited edition, seasonal brews. Read more reviews here.
Mad Fritz – Partners Nile Zacherle and Whitney Fisher, each accomplished winemakers, create extremely high-quality brews at Mad Fritz in downtown St. Helena. With heralded wine brands David Arthur, Montagna Napa Valley, Unity Wines, Zacherle Wines, and Fisher Vineyards under their belts, Nile and Whitney often say "it takes a lot of wine to make a great beer." Brews include stouts, IPAs, lagers, porters and more. Visits are by appointment or enjoy Mad Fritz brews at select Napa Valley restaurants and the classic single-screen Cameo Cinema in downtown St. Helena.
Napa Valley Brewing Company – Established in 1987 by the Calistoga Inn, the Napa Valley Brewing Company is the first establishment to brew beer commercially in Napa County since prohibition. Napa Valley Brewing Company brews four award-winning beers, their Calistoga Wheat Ale, Pilsner, Red Ale, and Porter, in addition to seasonal beers that are brewed throughout the year, such as the German Kölsch, Blitzen I.P.A., Belgian Pale Ale & Dugan Oatmeal Stout. One hundred percent of the brewery's production is served at the Calistoga Inn at two bars where guests may taste the different beers either alone, or paired with the Calistoga Inn's daily menu. Read restaurant reviews here; book a stay at the Calistoga Inn here.
Tannery Bend Beerworks – When it opens, Tannery Bend Beerworks will be Napa's newest brewery, and its tiniest. Each batch of beer that brewer Matt Cromwell will oversee will total just 15 gallons, and the entire nano-brewery, located within the Tannery Bend District of old town Napa, will fit inside a 1,500-square-foot space, including the tasting room. The open date for the brewery has been delayed a number of times, so keep an eye out for when it finally does.
Eateries, Pubs & Tasting Rooms:
In addition to wine, the Napa Valley is known as one of the world's great culinary capitals and has more Michelin stars per capita than any other wine region in the world. What better way to round out a day than with a great meal and a craft beer. Those listed below all brew their own craft beer.
Downtown Joe's Brewery & Restaurant – Housed in the historic Oberon Saloon built in 1893, Downtown Joe's Brewery & Restaurant in downtown Napa complements its comfort-food menu with its own brews, and mostly British and west coast styled ales. For trivia fans, the man who built its brewery was Chuck Ankeny, the great-grandson of Theodore Hamm of Milwaukee. Read reviews here.
Napa Palisades Saloon – New to the downtown Napa restaurant scene, the Napa Palisades Saloon, located on historic Main Street near the Napa River, offers an extensive selection of IPAs and other brews on tap, as well as by the bottle. With gastro-pub fare, featuring an eclectic variety of hearty burgers, farm-fresh salads, bar snacks, and sides, it has quickly become a great gathering spot for locals and visitors alike. Read reviews here.
Silo's Club – Tucked into the historic Napa Riverfront complex, this popular downtown nightclub offers live music most nights of the week and features a casual menu along with a wide selection of craft beers, wine & spirits. Read reviews here.
Morimoto Napa – Some believe that there's no better pairing than beer and sushi, especially at Morimoto Napa. At Iron Chef Masaharu Morimoto's downtown Napa restaurant guests have their choice of ten local and imported beers, including four of Morimoto's own brews, as well as four beers on tap. Read reviews here.
Carpe Diem – Featuring a sophisticated, yet casual dining experience in the heart of downtown Napa, Carpe Diem wine bar focuses on a share-plate style menu and extensive beer and wine offerings to complement the cuisine. In addition to local craft brews, they offer proprietary beers from the Carpe Diem Brewing Company. Read reviews here.
St. Clair Brown Winery – Mark this down for future reference:  St. Clair Brown Winery, in the warehouse district of downtown Napa, is currently building a micro-brewery that will include a ten-barrel, all-grain system that will make up to 300 gallons of beer per day. The plan is for small lot, handcrafted beers will be brewed fresh daily and piped directly from the finishing tanks to taps at the bar. Guests will also be able to get growlers and kegs to go.
Getting to Napa
Napa Valley is located just an hour from the San Francisco Bay Area and consists of the following distinctive towns, including, from north to south, Calistoga, St. Helena, Rutherford/Oakville, Yountville, the city of Napa, American Canyon, and the outdoor recreation area of Lake Berryessa. If you're flying in, your airport options are San Francisco, Oakland, San Jose, Sacramento, and Santa Rosa.
Once there, drop by the Napa Valley Welcome Center (600 Main Street) to pick up a complimentary guidebook, maps, brochures, and more. The Welcome Center is open daily, 9 am- pm. 
Disclosure:  The post contains affiliate links; clicking through, making a purchase, or booking helps sustain this site.
For your favorite Pinterest Boards: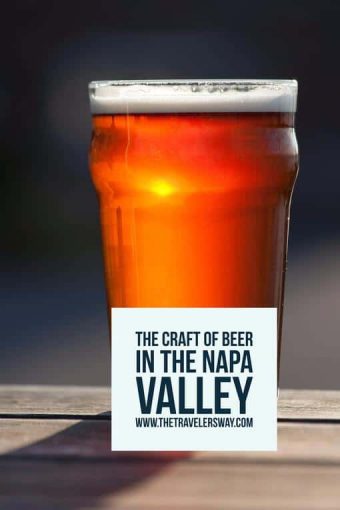 Anthony has found travel provides a healthy balance to his day job as a criminal defense attorney. Living on the periphery of blogging for years, he's now decided to flex his creative muscles with a little writing and photography of his own. Anthony's favorite travel destinations are the Caribbean, Italy, and Ireland.