The National Park Service celebrated 100 years last year and it seems like everyone got in the swing of all things NPS. But, I hope you haven't forgotten these national treasures and have got a visit planned for 2017.
To help stretch your travel budget (because there's always more travel than money, right?), here are the fee-free days for 2017. Note that not all parks have an entrance fee, but those that do will offer free admission to everyone on the following dates.
January 16: Martin Luther King Jr. Day
February 20: Presidents' Day
April 15-16 and 22-23: Weekends of National Park Week
August 25: National Park Service Birthday
September 30: National Public Lands Day
November 11-12: Veterans Day Weekend
Which National Park are you planning to visit in 2017?
Save these dates to your favorite Pinterest boards.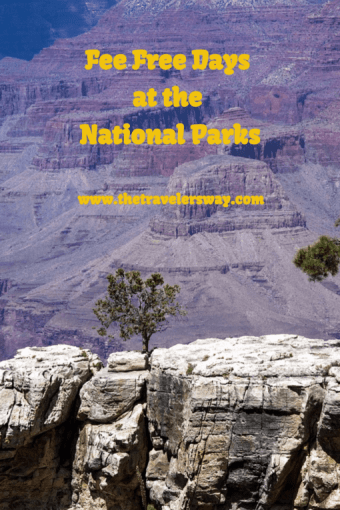 Anthony has found travel provides a healthy balance to his day job as a criminal defense attorney. Living on the periphery of blogging for years, he's now decided to flex his creative muscles with a little writing and photography of his own. Anthony's favorite travel destinations are the Caribbean, Italy, and Ireland.