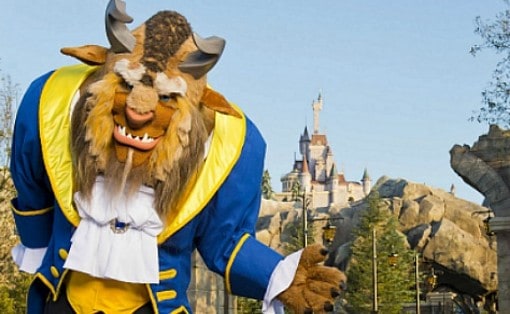 Guests visiting Walt Disney World Resort will be pleasantly surprised at some of the changes that have taken place. While some changes are subtle, others are nice additions, and still others were highly anticipated and well worth the wait.
New for 2013 will be "Limited Time Magic".  A yearlong surprise party of sort that will feature impromptu special events and unexpected surprises at both Disneyland and Walt Disney World Resorts.  In the form of entertainment or creative happenings, these magic moments will pop up and then disappear without notice.  Guests can be alerted to the events as they are announced on the Disney parks website.  An example of Limited Time Magic was the amazing ice sculpture of Cinderella's Castle that was crafted at Times Square in New York City to boldly announce the 52 week celebration.
Another bold undertaking at Walt Disney World is the creation of New Fantasyland.  The largest expansion ever to take place at Magic Kingdom theme park, New Fantasyland is a place to interact and share in the lives of our favorite Disney tales.  Divided between the Enchanted Forest and Storybook Circus guests can spend the day with Belle, Beast, Gaston, Ariel, Dumbo and The Great Goofini.  With new attractions, character interactions, and new restaurants, New Fantasyland was well worth the wait.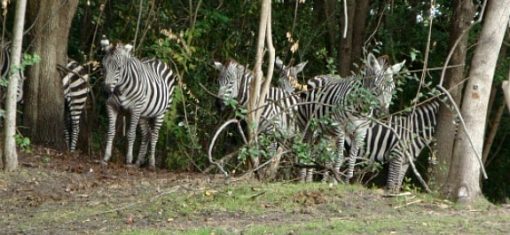 A change in the route and storyline of Kilimanjaro Safaris at Disney's Animal Kingdom has, in my opinion, greatly enhanced this experience.  Gone is the fictional tale that kept guests watching for poachers that might harm a young male elephant.  Instead it is a leisurely photo-safari ride in the reconstructed savannah area where guests are brought closer to the live animals.  Particularly exciting is the addition of a new watering hole, home to zebras native to Eastern and Southern Africa. If you want a little more time with animals, one of my favorite destinations within Animal Kingdom is Conservation Station. Far from the crowds of much of the theme park, the Station provides animal encounters,  a petting zoo, and a veterinary facility with glimpses of animals under  doctor's care.
New characters and movie themed attractions await at Disney's Hollywood Studios. The youngest Disney visitors will enjoy the new characters from the Disney Junior Channel show Doc McStuffins and Sofia the First added to the Disney Jr. – Live on Stage production.  Guests of all ages can take part in the new attraction The Legend of Captain Jack Sparrow that invites you to an interactive experience, taking the pirate oath, and peeking into the life  of the scurvy crew.  I am perhaps one of the only people in the world that has not seen the Star Wars trilogy of films, yet I loved Star Tours – The Adventures Continue.  A 3-D thrill ride that rolls out a random story line, guests can ride over and over and perhaps never experience the same ride.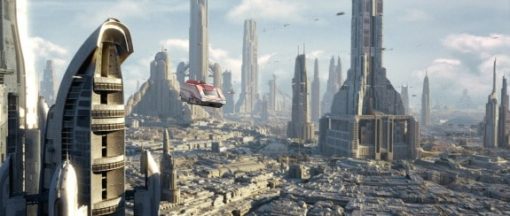 Test Track Presented by Chevrolet has reopened inviting guests to see the latest in Chevrolet innovation as well as create their own virtual dream car.  Stepping up to a computer screen, guests will simulate a vehicle based on handling, maneuverability, fuel efficiency and speed.  Climbing aboard a six-passenger SIM-car guests will be able to see how their "car" withstands the test.  The "test ride" is approximately a mile long, with banked 50 degree angle curves, climbs  three story high hills, endures inclement weather situations and reaches the maximum speed of 65 mph.  Reminiscent of the thrill of riding in an Indy Car, this ride had me wanting to climb aboard a simulated car time and time again.
Food lovers will notice a few changes around the Resort.  Monsieur Paul  named for the World renown French Chef Paul Bocuse has opened at the France Pavilion and replaces Bistro de Paris. Still upscale, but less formal, the new restaurant has been modified to bring a more relaxed, approachable version of French cuisine.  Using many of Bocuse's staple recipes served at his award-winning Lyon restaurant, the dishes have been modified to utilize the fresh ingredients available in and around Florida.
Other changes in store are the refurbishing of one of the most popular Disney Resort restaurants, California Grill. Scheduled to reopen in late summer 2013, the new restaurant will feature an interactive kitchen and slightly tweaked menu.  Fans of this restaurant, which sits atop Disney's Contemporary Resort, will enjoy the most innovative dishes using locally produced foods and up-scale sushi creations.
One change I do fear however, is the closure of Main Street Bakery to be replaced by a Starbucks.  While Disney officials claim the change will be seamless with Starbucks employees wearing period costumes to match the themed Main Street USA, gone will be the Mickey Bundt cake, instead serving a" full menu of Starbucks quality food". In addition a second Starbucks will open in Epcot. While my ire is not as deep with the Epcot location,  and I could also see a Starbucks blending in at Hollywood Studios, but Magic Kingdom?  I fear the direction the theme park may be taking and truly hope the new establishment will not detract from the magic of the Kingdom.
NOTE: While the author was given a complimentary visit for the purpose of a review, the opinions expressed are strictly her own.
Photos courtesy of WDW News, Zebras: J. Ingersoll

Having been transplanted numerous times, I have learned to explore the sites around our new found hometown, uncovering hidden gems and attractions. When vacation time rolls around, I enjoy traveling with my family and the occasional weekend escape with my husband, coming home to share our travel experiences with others. You can follow me on Twitter @JAIngersoll. My top three destinations are Walt Disney World Resort, the Midwest and any beach I can walk along.