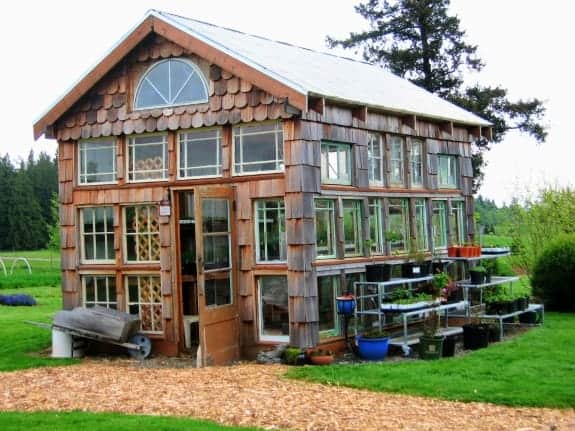 Tucked in along the hills of Ferndale, Washington, Red Barn Lavender Farm is a picture perfect look at the idyllic rural lifestyle.  Of course, a lot of hard work goes into the farm, which uses only natural and organic growing techniques. Throw is a view of Mt. Baker and you've got a beautiful environment – for work, play, or to visit.
Did you know:  The favorable climate of the Pacific Northwest makes it one of the most suitable place to grow lavender.
Visitors to the farm will be able to see some large tracts of lands dedicated to growing different kinds of lavender, including Buena Vista, Grosso, Old English, Royal Velvet, and many more. The perfect time to visit the farm is during summer, with cutting of the plants beginning in late June. Explosions of purple flowers in bloom and scent of lavender in the air make for a hard to beat combination for anyone looking for a day trip from the Seattle area.
Did you know:  Lavender is part of the mint family.
Lavender plants are available for purchase at the farm. With reasonable prices, why not pick up some for your garden at home (lavender can also be grown in container pots). The farm also offers numerous products made from fresh and dried lavender – pick up some lavender scented lotions, soap, essential oils, perfumes, and other personal products, it's a nice way to take the smell of the farm home with you.
Did you know:  Put a couple lavender flowers and some sugar in a tightly sealed container for a couple of weeks. Then use the sugar in baking or a cup of a tea for a subtle flavor change.
Photo credit:  Courtesy of Mary Jo Manzanares
What I love about traveling is that you can learn about new cultures, explore new places, taste their food and get the chance to meet exciting and interesting people. I love going to the beach. I want to go to places that have snow since we have a tropical weather here. I always wonder what it feels like!