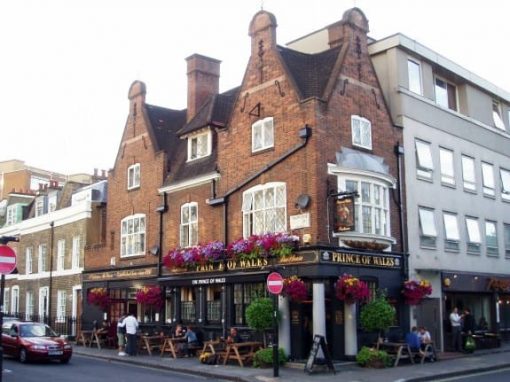 London anytime of year is perfect, but during the colder months when you can't hang around outside and play, there is really nowhere better to spend time than in the Pimlico Road area. Afterwards, duck into nearby Harrods for a shopping excursion. It's the place to see and be seen for the chic and elegant in London – here are our insider tips on where to go and what to do for the discerning tastes.
Head to Pimlico Road for a morning of enjoying culinary, organic and a grand design shopping experience.
Make your first stop Daylesford Organic a company dedicated to growing, producing and cooking natural food. You can shop, eat or just have tea at the location on Pimlico Road and you can be sure it's all fresh. Every morning food comes to the kitchen from the kitchen garden and fields. The organic milk is sent directly from the milking parlor to the creamery and handmade cheeses are also available. As your mouth waters you'll be glad to know that this company is also all about animal welfare. Daylesford Organic raises their own deer for venison, pedigree Aberdeen Angus beef, heritage breeds of sheep and free-range poultry, geese and turkeys.
If flowers are your thing and you have the time, stop in at Wild at Heart and buy an arrangement for your travel companion or just ask them to show you how they put together some of the most amazing bouquets in London. Not only is the fragrant smell of the store breathtaking, but the interior will give you design interior options you will want to take home with you.
Linley Showroom is a fine stop at 60 Pimlico Road (the owner has a relation to the queen, but you didn't hear it from me) and you will be awed by the distinctive design in furniture and home products on display. The overall style of the offerings at Linley include contemporary glamour and sumptuous luxury – think an eye-catching and dramatic color-scheme of deep purples and shimmering metallic for the bedroom. How about an unusual layering of mohair, pony skin, velvet and faux silk to decorate your living room?
Another must see before you leave Pimlico Road is Soane, a furniture, lighting, upholstery and interior design mecca. Founded in 1997 the company was named after the owners' 18th century English architectural hero, Sir John Soane. Bringing together contemporary, antique and twentieth-century design somehow it all works and you will definitely take something away after your visit. The most distinguishable thing about Soane is that these folks customize every detail of their pieces while adapting the designs to the customer's needs. If you're fortunate enough, you may be able to find a London accommodation with this design.
After your morning on Pimlico Road stop in at Harrods for a spa appointment in the afternoon – maybe a facial or a massage. If you have the time and wherewithal you might also choose to use the store's personal shopping service. Harrods launched the service several years ago called "By Appointment" and it is the first luxury service of its kind in the United Kingdom. Exclusive to "By Appointment" is the Jewelry Suite where clients can view and select from an array of fine jewelry. There are also trunk shows and private viewings you can take part in so call ahead and find out what is going on in the store. The best part, the service is complimentary to Harrods shoppers.
So what are you going to do first?
Photo credit: Ewan Munro via flickr

Rita Cook is a writer/editor with over 1000 articles. She can be heard on Insider Mag Radio at KPRO 1570 am and she also reviews cars for the Washington Times Communities (Behind the Wheel). Her most recent published books include "A Brief History of Fort Worth" as well as two haunted books on Dallas and Fort Worth to be published in the fall 2011. Rita's favorite travel destinations are Italy, India and Kenya.