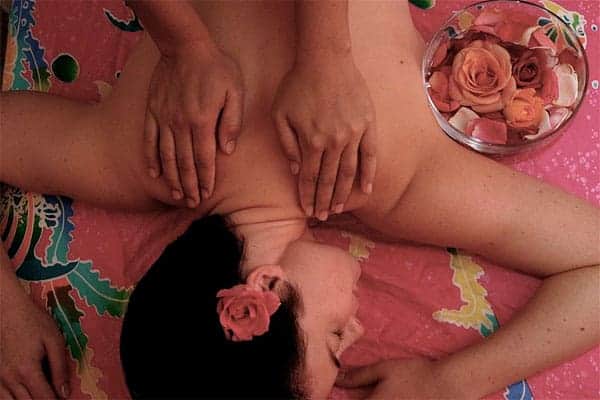 Mention "spa" these days, and visions of sybaritic indulgence dance in the mind:  facials that finish with cooling slices of cucumber, massages that unknot all the kinks of modern existence, aromatherapy infusions that conjure up images of tropical flowers in faraway places.   Spas in the United States are in a race to see who can offer the most extravagant route to sensual pleasure, so you're sure to find luxury, indulgence and pleasure on spa weekends.
Want a quick dip in a cool pool following a stint in the sauna? How about the silken feel of aromatic oils dripping on your forehead while Asian melodies fill the air? Need a bit of kneading on kinked up muscles or tense tendons? All this and more is available when you visit a spa.
People have always flocked to spas. The Romans liked to set up bathhouses at spots where hot water — especially mineral-rich hot water — bubbled up from the earth. Soaking in such waters was not only a treatment for aching muscles but a place to network.  The name came from the Roman baths in Spa, a town in what is now Belgium (that, of course, has a spa today) — or maybe as an acronym of "salus per aquam" — health from water.  By 300 CE there were 900 spas throughout the Roman Empire. Soaking in and sipping mineral-rich waters is an age-old remedy for what ails you.
The Germans transformed the spa to a medical wellness facility. Sebastian Kneipp, a Bavarian priest, preached the virtues of hydrotherapy in the late 19th century, and dozens of spas still provide his naturopathic curative methods.
Indulgence is more the watchword for Americans. We want a visit our spa days to take away the cares of the world and immerse us in an alternative universe.
Never been to a spa? You're in for a treat. First, pick up a copy of the menu — every spa has a list of treatments offered — and look at the options and prices. (You can usually do this online, or in your hotel room before you go to the spa.) When budgeting, keep in mind that it's expected that you'll tip the person who provides the service (the usual gratuity is 10-20% of the cost).
If you've never indulged in a massage before, a good way to start is with something easy: a chair massage. With this spa service, you don't even need to take off your clothes. Just sit down, place your face and arms on the holders and relax. Another good starting point is a basic neck, shoulder and back massage.
From there, the only limit is the spa director's imagination. In a tropical clime, for example, the scented oils are likely to be exotics such as frangipani and hibiscus, whereas in the north you may find balsam or pine.
On a South Seas isle, coconut might provide the local "flavor". Somewhere more temperate might center a specialized massage around lavender or peppermint. Spa specialties also include "all chocolate" massages which include (of course) chocolate to eat.
Want something less, well, total than a body massage? Consider a foot massage, hand massage or a facial. Whatever you decide, a spa visit is the ultimate "me" time.
Photo credit:  wikipedia

Susan McKee is an independent scholar and freelance journalist specializing in history, culture and travel.