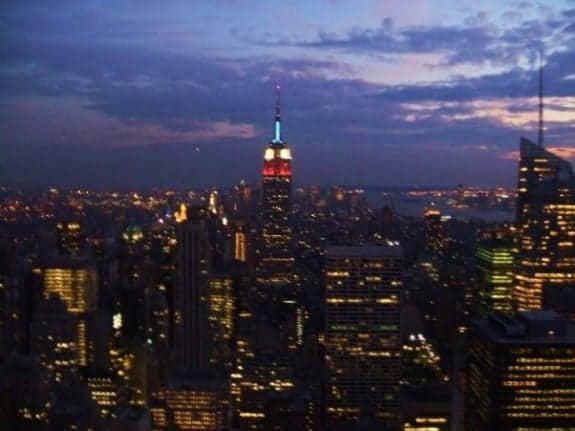 Shopping on Fifth Avenue, cocktails in Greenwich Village and endless sightseeing – the essential New York experiences may not be the most budget-friendly, but it is possible to make the most of the world's most exciting city without breaking the bank.
Get the New York Pass
A first-time visitor to New York City, everything I could have dreamed came true. It was both surreal and incredible to stand at the top of the Empire State Building, to visit the Statue of Liberty and to watch the lights come on across the city as the sun set from the Top of the Rock. I did all those things and more, despite being on a very tight budget – and I never worried about the cost, since I had the New York Pass. The pass gives you access to a vast range of top attractions and costs $165 for the 3-day pass. I calculated that it paid for itself within the first day, plus we jumped the queues wherever we went. It meant that I enjoyed every second without worrying about the cost – surely the closest thing to New York nirvana.
Enjoy Central Park
The supersonic pace of life here is all very well, but even in New York, you need time to catch your breath. One of the most lovely afternoons that my friends and I had there was taking a picnic to a quiet spot by a lake in Central Park and watching the world go gently by. We roused ourselves enough to pay a visit to the Metropolitan Museum of Art (entry was included with our Pass) but then returned for a stroll along the sun-dappled paths. Of course, it's a little different in the Winter months, but for somewhere to pause for thought, there is nowhere better than Central Park – and it costs nothing.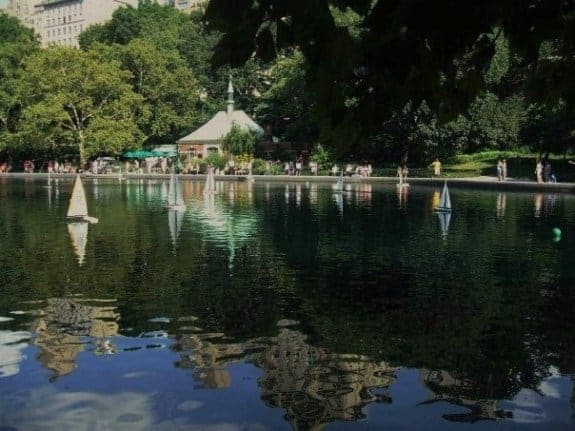 Eat good, simple food
My favorite meals in New York City were in a Vietnamese restaurant  just south of Union Square and a hole-in-the-wall  in Little Italy. Both were no-frills restaurants, but the food was delicious – authentic cuisines and plates piled high. Eating out in New York does not have to come with a high price tag, you just have to wander a bit and see what you can find. If you follow your nose and look for somewhere with a buzzing atmosphere, you won't go far wrong.
Be Spontaneous
There were a few things in New York that I absolutely had to do: Go to the top of the Empire State Building, visit the Statue of Liberty, walk down 5th Avenue. Everything else was a bonus – and we didn't restrict ourselves too much with a heavy schedule. Far from this non-plan costing us money, it actually saved money because you can get great deals on things like Broadway shows if you get your tickets at the very last minute. If there's a show that you're dying to see and you want to get good seats, then maybe this isn't for you, but if you just want to experience the thrill of Broadway at seriously discounted prices, then head along to one of the TKTS booths (there is one in Times Square) and pick up a same-day ticket, saving up to 50%. For a spontaneous evening at the theater, it's the perfect thing.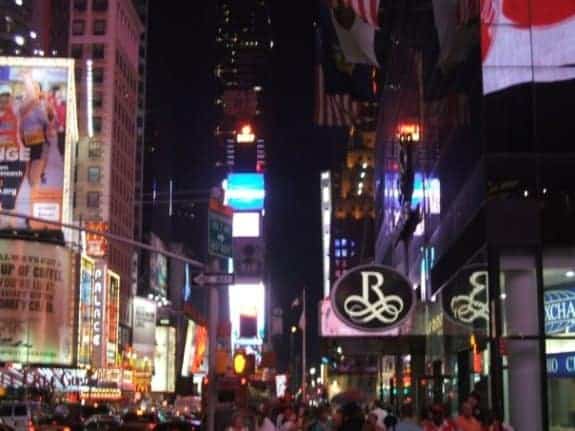 Take the subway
Of course you have to hail a yellow cab at least once during a stay in the city, just for the thrill of it, but as a general rule, opt for the subway system to get around. It's quick, easy to navigate and you'll save a ton on cab fares –  a 7-day Metrocard for the subway costs $29 for unlimited travel. Better yet, stay above ground and pound the pavements – walking is a great way to explore New York – there is so much to see on every corner and thanks to the numbered East/West grid of Manhattan, it's almost impossible to get lost.
Being on a budget didn't stop me falling in love with New York City; I can't wait to go back and see more – and discover more nifty ways to save money in the Big Apple!
Photo Credit: All photos are the author's own.
Katy is a writer with wanderlust. Originally from the UK, she has lived in France, danced in Argentina and stargazed in Chile. She writes for numerous travel sites and you can always find her at www.starryeyedtravels.com.