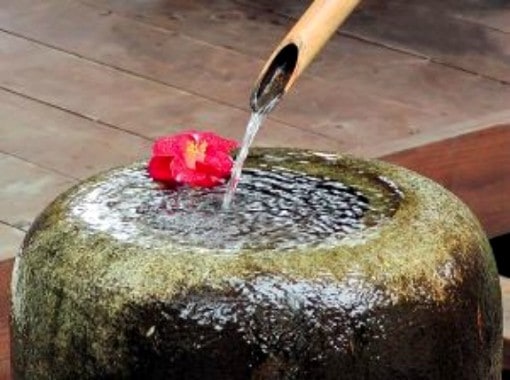 The popularity of healing waters has attracted visitors to Carlsbad, California, since the late 1800s when the first mineral water bath spa was opened.  As the popularity of the mineral bath grew, hotels were built, business sprang up, and all of a sudden Carlsbad has a reputation as a destination for travelers seeking comfort.  Hydrotherapy and spa treatments had begun.
Carlsbad has continued and developed its reputation as a spa destination now offering a variety of options for visitors ranging from luxurious spa resorts to day spas and offering spa services for any budget. Once you visit, you'll want to try these spa treatments at home.
Here are just a few ideas to get you thinking about taking the waters in Carlsbad:
Spa at La Costa – This legendary resort and spa claims to be America's first full-service spa resort, and with a recent major renovation guests will be in for a luxurious treat.  The spa offers a variety of hydrotherapy treatments including a thundering Roman waterfall shower, an 85-degree heated pool, indoor and outdoor Jacuzzi, steam rooms, and saunas.  All are designed to prepare you for exotic body therapies that follow.
The Spa at La Costa is located at 2100 Costa Del Mar Road, Carlsbad.
The Spa at Hyatt Aviara Resort – With water design elements that mimic the Pacific Ocean and nearby Batiquitos Lagoon, this spa resort conveys a soothing sense of nature.  One of the most popular water treatments "water shiatsu," a treatment submerging both guest and therapist in a private, 98-degree heated pool.  A series of stretches and dance-like movements are designed to create the wonderful spa euphoria.  A variety of bath rituals, including rejuvenating, relaxing, and invigorating options, is available.
The Spa at Hyatt Aviara Resort is located at 7100 Aviara Resort Drive, Carlsbad
Ocean Pearl Spa – Located at the Sheraton Carlsbad Resort & Spa, the Ocean Pearl Spa specializes in holistic and organic skincare, massage, and body treatments for men and women.  Many of the therapies offered are marine inspired, after all the Pacific Ocean is their neighbor.  The spa is committed to green spa practices and sustaining a eco-conscious environment and use creative methodologies to offer water treatments in keeping with this philosophy.
Ocean Pearl Spa is located at 5480 Grand Pacific Drive, Carlsbad.
The Carlsbad Mineral Water Spa – This day spa is built on the site of the original mineral water well and offers guests the opportunity to bathe in the natural carbonated mineral water that's said to provide incredible healing and restorative powers.  Treatments are offered in three luxuriously themed treatment rooms.
The Carlsbad Mineral Water Spa is located at 2802 Carlsbad Blvd., Carlsbad.
Skinsational – Last year, satisfied customers voted Skinsational the #1 Day Spa in San Diego County, so check out their services for yourself.  Exceptional services in a tranquil environment is just part of the reason why this day spa has earned its sterling reputation.
Skinsational is located at 300 Carlsbad Village Drive, Suite #124, Carlsbad.
Spa Sumudra – Combining casual surf culture with a relaxed and spiritual day spa atmosphere, Spa Sumudra believes you can relax and have fun at the same time.  Enjoy their beach inspired treatments like a sand and hot stone massage or fusion facial for a perfect day at the beach.
Spa Sumudra is located at 2917 State Street #230, Carlsbad.
Ocean Day Spa – With a mission to enhance the beauty of the individual soul, Ocean Day Spa provides a sanctuary where everyone knows and feels that they are special and unique in a beautiful way.  Inspired by Zen philosophy, you'll find an emphasis on inner wellbeing and radiance as much as outer beauty.  It's a pampering and empowering combination.
Ocean Day Spa is located at 5814 Van Allen Way, #165, Carlsbad.
Bella D'ora – The name means beautiful hour, and that's just what you'll get while you're a guest.  A specialized time for pampering, tranquility,beauty and wellness.  Each treatment is designed to focus on making for a beautiful experience.
Bella D'ora is located at 2386 Faraday Ave Suite 125, Carlsbad.
Photo credit:  SXC
Mary Jo Manzanares is a founder and the editor-in-chief of The Traveler's Way, an online travel magazine proving informational and inspirational travel recommendations for curious Baby Boomer travelers. She has been a speaker at various industry events and has a personal travel blog at Traveling with MJ. When she's not traveling, Mary Jo likes lingering over a cup of coffee, wandering in a museum, sipping wine at a cafe, and sharing it all with friends and readers. Mary Jo's top travel destinations are Italy, Portugal, and the Caribbean.