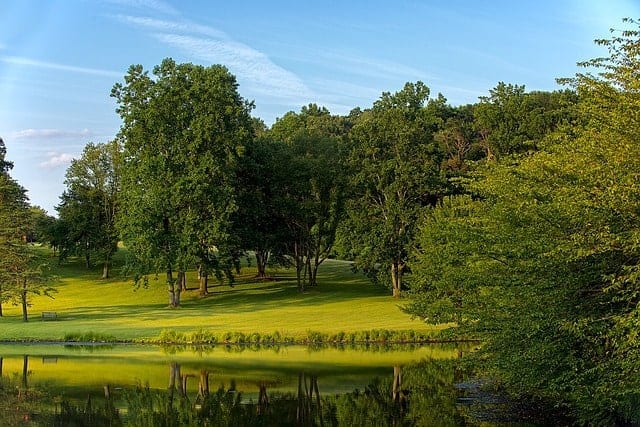 Virginia's surging restaurant and bar scene have recently propelled the Commonwealth to new heights in the opinion of many leading food and drink journals. In fact, National Geographic Traveler named Richmond, Virginia to its elite list of Where to Travel for Food in 2016, citing the city's blend of English, Native American, and African-American influences as helping Virginia's capital stand out among the many great food cities in the region. Culinary artisans are indeed at work in the Commonwealth, staying true to their roots and using the cuisine famous to Virginia for centuries.
Certain regions in the Commonwealth are well established for serving specific types of cuisine. The guide below can help visitors plot a course through Virginia's culinary landscape – why not make it a getaway weekend in Virginia.
Coastal Virginia and the Chesapeake Bay – Seafood, Peanuts, and Pork
Stretching between the Chesapeake Bay and the Atlantic Ocean, the Eastern Shore peninsula, with its windswept barrier islands, is home to a variety of seafood, most notably the Virginia oyster. Oyster lovers will find Chesapeake Bay oysters served raw, steamed, fried, and grilled. The new Virginia Oyster Trail will help you find amazing oyster offerings, from purveyors to restaurants to specialty tours, all throughout Coastal Virginia.
At the northern end of the peninsula, the quaint fishing village of Chincoteague – made famous by Marguerite Henry's Misty of Chincoteague – draws thousands of visitors each July for the Wild Pony Round-up. Lovers of good seafood find visits there worthwhile any time of the year, especially for Chincoteague's tasty oysters and clams. Fishing boats dock daily after bringing in fresh catches from surrounding waters.
Another notable seafood town to the south is Wachapreague, which bills itself as "The Flounder Capital of the World."
Crab is another Eastern Shore and Chesapeake Bay delicacy, with lumps of the sweet meat patted into cakes and browned in butter. Don't forget the soft shell crab – chefs lightly batter and fry blue crabs that have shed their hard outer shells creating one of the region's favorite dishes.
The Hampton Roads region is well known for quality seafood as well. Yet, it is equally known for its hams and peanuts. Since the 17th century, when settlers learned the Indians' art of smoking meats, Virginia country hams began to earn an international reputation. Most famous are the Smithfield Hams, which, by law, must be cured within Smithfield's town limits. The area's plentiful peanut fields make this region equally famous for peanuts. Virginia peanuts are the largest of the four peanut types grown in the United States. The Virginia Diner in Wakefield is famous for the peanuts it packages and sends around the world.
Central and Southern Virginia –  Comfort Food, Wine, and Apples
When travelers seek comfort they often go in search of comfort foods.  Brunswick County, located in Southern Virginia, is the documented birthplace of the hearty meat and vegetable-based Brunswick Stew that has long warmed brisk autumn and winter days and is served at most festivals in the region. The South's classic foods of fried chicken and black-eyed peas have been familiar staples in the heart of this area, often served now with a modern twist. Historic Michie Tavern, just outside of Charlottesville, serves this delicious southern fare traditionally with lots of cornbread, biscuits, and slaw.
Perched on a nearby mountain top is Thomas Jefferson's Monticello home. His enlightened approach to food molded the course of Virginia food and wine history. To his garden, Jefferson brought sophisticated vegetables and plants from Europe, including Belgian endive, eggplant, artichokes, and salsify. Today, visitors can bridge history with seeds and seedlings of some of the original plants at the Monticello Garden Center on site.
Northern Virginia – Wine and Mushrooms
Specialty food products are as much a part of the landscape here as horses cantering along fence lines. From ginger-scented, horseshoe-shaped shortbread to award-winning applewood smoked trout, Northern Virginia feeds a demand for gourmet products and upscale produce, including culinary herbs and shiitake mushrooms.
Of course, this region is most famous for its vineyards and wineries. With more than 280 wineries, it has gained the respect of wine critics at home and abroad. It's a dream come true for native son Thomas Jefferson who first recognized the state's climate as one suitable for premium grapes.
Shenandoah Valley – Apples, Peaches, and Poultry
From the Shenandoah Apple Blossom Festival in the spring in Winchester, to the harvest festivals in the fall, this fertile valley yields an abundance of fruits and vegetables.
Virginia is one of the nation's top six producers of apples. Red and Golden Delicious, Rome, Stayman, York, Winesap, Granny Smith, Jonathan, and Gala are just some of the varieties found in hillside groves. Winchester, the state's top apple packaging location at the northern tip of the Shenandoah Valley, is often called "The Apple Capital of the World." During the cool, crisp days of autumn, you can pick apples fresh off the trees at many pick-your-own orchards. The rich soil of the Shenandoah Valley also nurtures sweet peaches, nectarines, and other crops. Another specialty is the tomato, which is sun-ripened, dried, and sold to gourmet food stores around the world.
Broiler chickens are the second largest agricultural product for Virginia. Rockingham County, dubs itself "The Turkey Capital of the World."
Blue Ridge Highlands and Heart of Appalachia – Hearty Mountain Fare
The rustic beauty of the mountain regions – Blue Ridge Highlands and Heart of Appalachia – attracted settlers who didn't mind rugged living. The hearty mountain fare that fueled pioneer activities included cornbread and beans, venison, wild turkey, and pumpkins.
Cuisine in this part of the state, however, has grown way beyond its rustic roots. Sheep are raised in the cool mountain climate as well as beef and dairy cattle and local chefs are creating dishes that rival any big city offering.
Virginia is for food lovers, pure and simple. You can learn more, as well as plan your travels, here.
What's your favorite foodie spot in Virginia?
Note:  This post contains affiliate links that help support this site.
For your favorite Pinterest boards: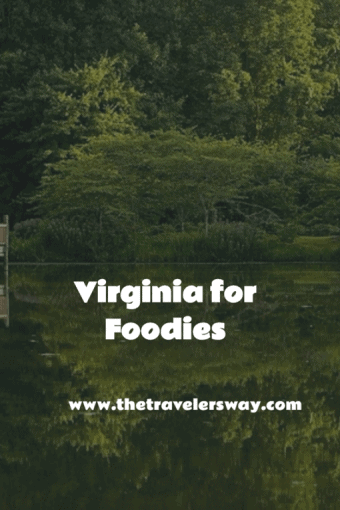 Mary Jo Manzanares is a founder and the editor-in-chief of The Traveler's Way, an online travel magazine proving informational and inspirational travel recommendations for curious Baby Boomer travelers. She has been a speaker at various industry events and has a personal travel blog at Traveling with MJ. When she's not traveling, Mary Jo likes lingering over a cup of coffee, wandering in a museum, sipping wine at a cafe, and sharing it all with friends and readers. Mary Jo's top travel destinations are Italy, Portugal, and the Caribbean.