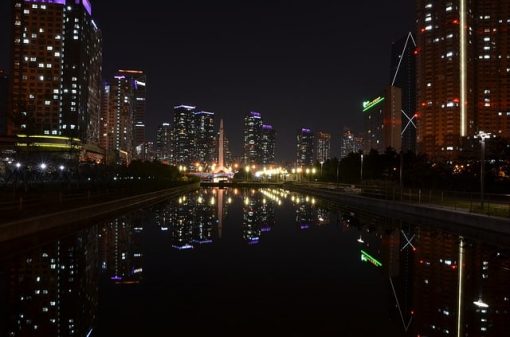 If you're thinking of planning a vacation filled with culture, escapism, and indulgence, then look no further than Incheon, South Korea. While many people just pass through Incheon after arriving at its world-renowned airport, there is so much more to this beautiful city than a quick stopover after a long flight. So, the next time you are heading to South Korea, why not take a few days to explore everything that this amazing city has to offer?
But before you leave the airport, make sure you check out the Korean Traditional Cultural Facility, a cultural space dedicated to the promotion of traditional Korean culture among visitors. Here you can see a wide range of Korean craftworks, such as Dancheong Buchae, knot-tying pockets and jewelry boxes handmade by craftsmen in the facility. At specific times of the day, it is also possible to catch traditional performances, such as Sanjo, Silnaeak, and Minyo as well as local instrumental music.
As a hub of international activity, Incheon is home to numerous large-scale events, such as the Incheon Global Fair & Festival and the 17th Asian Games. To experience the high life and take your vacation to the next level, why not line up tickets to the ever-popular Pentaport Rock Festival, now in its 13th year of showcasing some of rock's finest talents, or check out the world-famous APPT Korea, which is the top poker festival in the country.
Shopping fans will find they are well catered to in the Bupyeong Underground Shopping Mall, which is home to stores containing just about anything you can imagine. From clothing to party supplies, you will find what you are looking for — and much, much more! Vendors are open to the odd barter here and there, so it's always worth asking if they are willing to discount multiple purchases. Divided into seven sections and featuring over 1,400 stores, it might be worth taking a map to save you from losing your friends as you look around!
If you feel the need to escape from city life, head on over to one of the many beautiful islands off the coast of Incheon where you can experience everything from trekking and camping in the wilderness to clam digging and zip lining. Kick back and relax on the beach on Muuido Island or head to Wolmido Island for a rejuvenating wander around the Traditional Garden at Wolmi Park. Wolmido is also home to Wolmi Theme Park, which has a 70-meter-high Hyper Shoot Drop as well as the 115-meter-high Ferris Wheel from which you can see great views of the ocean. Ganghwa Island is also worth a visit as it is a UNESCO World Heritage Site where you can find a prehistoric burial area.
Of course, you can't go to Incheon without sampling the local cuisine. Food is where Incheon stands out from the crowd as its seaside location means it is home to a bustling fishing industry, offering the freshest and most delicious seafood in the country. Check out the Sorae Fish Market, open 365 days a year, where you can choose a fish to take to one of the local restaurants, and they will cook it for you. If you've been to Korea before, you will know that the traditional dish of jajangmyeon (black soybean noodles) is one of the best things about visiting this country. Rumor has it that this dish originated in Incheon's Chinatown district, which is why there is a Jajangmyeon Museum located here.
So, there you have it, folks. Incheon is so much more than an airport! Your only trouble will be deciding what to do first.
The Travelers Way occasionally accepts guest posts from fellow travel bloggers, friends within the travel industry, and as advertorial content.