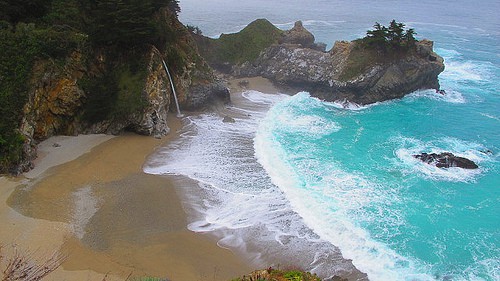 Northern California is blessed with incredible natural beauty. With beautiful State Parks, beaches, and vineyards, a mini-vacation isn't hard to find. Whether you're a resident or a tourist, you won't regret taking some time out to reconnect with nature. We've listed some of the best green getaways from San Francisco so that you can find your sanctuary and experience some of the best that nature has to offer.
Julia Pfeiffer Burns State Park, Big Sur
While the entire area of Big Sur is impossible to cover over the course of a long weekend, you can't go wrong with any of the beaches or national parks in the area. Big Sur is one of California's most incredible coastal areas that stretches for miles. However, if you have a limited amount time, the Julia Pfeiffer Burns State Park is not to be missed. Seeing the sunset over the water alone will make any trip here worthwhile.
Named after a well-known pioneer from the area, this local paradise where visitors can hike and enjoy the natural beauty of Big Sur. While you're there, don't forget to visit the quaint waterfall at McWay Falls. The waterfall lookout trail is less than a mile round trip and leads to an observation deck where you can see an unforgettable ocean view.
Redwood City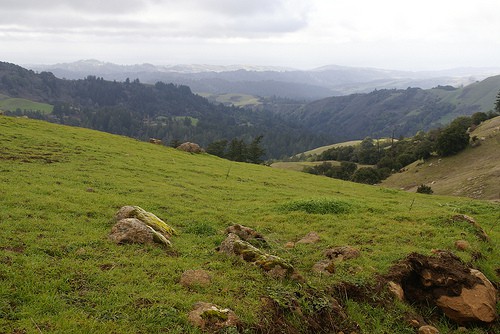 Less than 30 miles from San Francisco, Redwood City can make a great day trip if you only have a limited amount of time for your getaway. Redwood City may not be a small town compared to others, but its local parks are some of the most peaceful retreats that you can find without having to travel too far from the city.
The Russian Ridge Preserve is definitely a must see in Redwood City. In the spring, visitors can see the abundance of colorful wildflowers across the open fields overlooking the Bay Area. There are several hiking trails in the preserve where you can not only see a great view but also some local wildlife. Golden eagles, red-tailed hawks, and many other birds of prey are often seen on the preserve. Some of the trails are even open to bikes!
Point Reyes National Seashore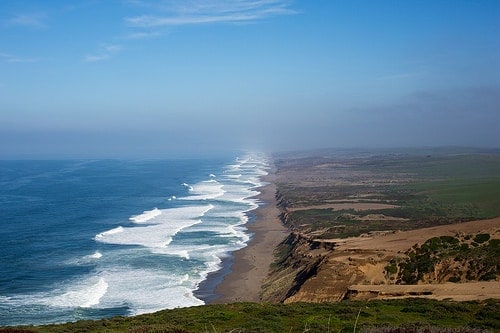 Point Reyes has a long history, dating back to nearly 5,000 years ago before European settlers arrived and native Indian tribes inhabited the area. It is home to an incredibly diverse array of plants and animals due to its unique environment. There are dozens of outdoor activities available for visitors including hiking, kayaking, fishing, and camping.
If you decide to hike, take the Kule Loklo trail. The 0.8-mile loop passes by a replica of one of the original Miwok Indian villages from the 16th century. There are many longer trails in addition to the Kule Loklo where you'll be able to see some of the rare wildlife up close as well as stunning views of the Pacific Ocean. You'll find an extraordinary variety of aquatic and land animals in Point Reyes.
Sonoma Vineyards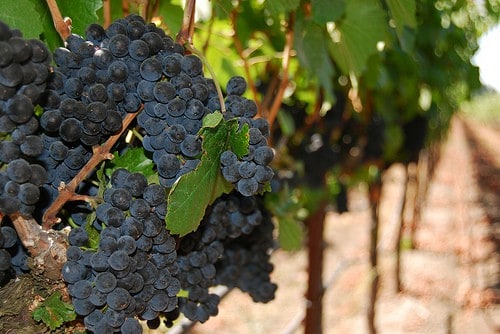 There are dozens of vineyards around San Francisco. Nestled away less than 15 miles from Napa, Sonoma has some of the state's most stunning vineyards. Whether you're looking to relax by the pool, taste some delectable food and wine, bike through the vineyards or go shopping, this is your perfect artisanal getaway.
While you're in Sonoma, don't forget to visit the Sonoma Valley Farmer's Market on Friday morning, which is considered to be the best in Sonoma County.
Half Moon Bay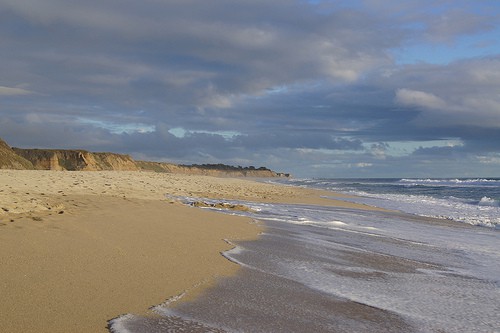 Less than an hour south of San Francisco, Half Moon Bay is a quaint, peaceful town with a lot of natural sights to enjoy, The Half Moon Bay State Beach is a must-see in the area, and there are even private tours available so that you can enjoy the scenic views without having to lift a finger. This beach is also great for camping and surfing if you're interested in outdoor activities and recreation over your vacation.
Mavericks beach is another great spot to catch waves while surfing or watch the sunset if you prefer to stay on shore. You might even decide to take a surf lesson while you're there!
Photo credit: Ed Bierman (Julia Pfeiffer Burns State Park); Photo credit: dbaron (Russian Ridge Preserve); Photo credit: K Tao (Point Reyes); Photo credit: Scott Meis Photography (vineyard); Photo credit: jorkshire (Half Moon Bay)
Author Bio:  Margaret Sasser is a features writer for Ecophiles.com, a platform that drives the emerging movement of conscious travel and living into the mainstream.
For Pinterest: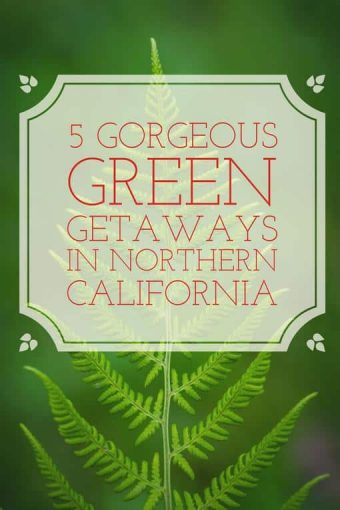 Mary Jo Manzanares is a founder and the editor-in-chief of The Traveler's Way, an online travel magazine proving informational and inspirational travel recommendations for curious Baby Boomer travelers. She has been a speaker at various industry events and has a personal travel blog at Traveling with MJ. When she's not traveling, Mary Jo likes lingering over a cup of coffee, wandering in a museum, sipping wine at a cafe, and sharing it all with friends and readers. Mary Jo's top travel destinations are Italy, Portugal, and the Caribbean.