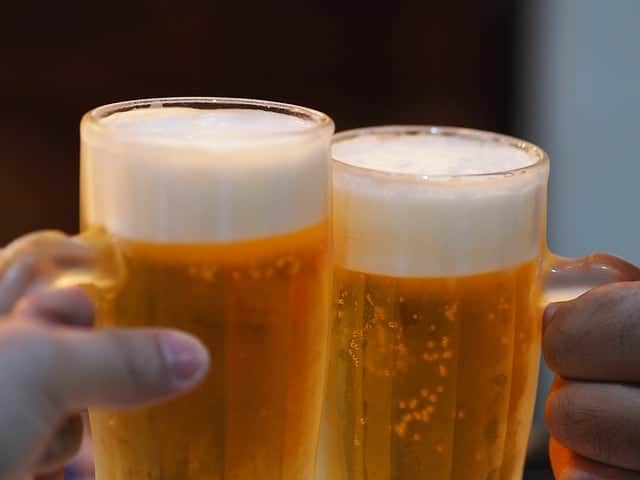 The craft beer craze sweeping the country has taken firm hold in Western Connecticut, where half a dozen micro breweries offer unique tastes on tap as well as the chance to sample and tour their one-of-a-kind facilities. Beer aficionados will discover many creative new combinations as young brewers experiment with intriguing ingredients.
Some of these beer makers have lost no time being recognized. Two Roads Brewing Company in Stratford was included in Boston Magazine's "21 Top Breweries in New England and" O.E.C. Brewing in Oxford was Connecticut Magazine's 2015 pick as best in the state.
Meeting the brewers is part of the fun of a visit as their backgrounds and goals are as unique as their products. Contact each of the western Connecticut breweries for current tasting and tour times.
Oxford Scholars – OEC stands for the Latin phrase, Orinen Ecentrici Coctores, loosely translated as The Eccentric Brewers  Influenced by the lost brewing traditions of Northern Germany and Belgium, this Oxford brewery does not filter or pasteurize any of their ales. The award-winning results include a number of sour beers and unusual brews such as Albus, a historical interpretation of a white ale and Arcanum, modeled after an extinct German style ale.
Black Hog Brewery – Another Oxford operation opened for business in July 2014 and their popular brews can be found in neighboring [amazon_textlink asin='B01DWW8ZJ0′ text='Rhode Island' template='ProductLink' store='thetravelersway-20′ marketplace='US' link_id='b145a5a2-6f39-11e7-a221-9db98284ca1e'] and [amazon_textlink asin='1628872764′ text='New York' template='ProductLink' store='thetravelersway-20′ marketplace='US' link_id='be0532f3-6f39-11e7-a17d-21ac36e2d760′]. Veteran Brewmaster Tyler Jones honed his skills at Smuttynose and the Portsmouth Brewery in [amazon_textlink asin='0881508411′ text='New Hampshire' template='ProductLink' store='thetravelersway-20′ marketplace='US' link_id='ccc26458-6f39-11e7-bdba-fff4e9494538′] and Mercury Brewing in Ipswich, [amazon_textlink asin='1628420200′ text='Massachusetts' template='ProductLink' store='thetravelersway-20′ marketplace='US' link_id='e41798d4-6f39-11e7-a593-6b08136a0c5b'], before joining Black Hog Brewery. Beer choices include. Ginga' Ninja, a Red India Pale Ale brewed with ginger, Granola Brown Ale, brewed with oatmeal, S.W.A.G., a Summer Wheat Ale made with grapefruit peel and Nitro Coffee Milk Stout.
[tweetthis]Great beer in @CTTourismWest, check out these [/tweetthis]
Half Full Brewery – Young proprietors who have realized a dream with their breweries hope to inspire others to their own fulfillment. Conor Horrigan, founder of Stamford's Half Full Brewery is a former Wall Street executive who put in four years of study and fund raising before the brewery's first beers were poured in 2012. The name tells everyone his philosophy that a positive outlook can make for a more rewarding life. Half Full produces a variety of ales including seasonal flavors such as pumpkin ale for fall and Winter White.
Firefly Hollow Brewing – "Get Lit" is the slogan at Firefly Hollow Brewing in Bristol, and it refers to ideas not imbibing. The owners say. "We are a conglomerate of creative minds who believe we can make the world a better place by providing an atmosphere and a product conducive to creative expression." Firefly is in the midst of an expansion that will double its production. Among its popular brews on tap are Toadstool Oat Stout, Moonrise Amber, and Penumbra Cream Ale.
Shebeen Brewing – Located in Wolcott, this brewery takes its playful name from an Irish Gaelic word meaning "illegal brewhouse. "  Rich Visco the co-founder hails from Derry, Northern Ireland. The mural in the Tasting Room depicts his drinking adventures in Galway. Along with its signature Irish Pale Ale, Shebeen Brewing creates unusual combinations like their Cannoli Beer and CucumberWasabi along with seasonals such as Pumpkin Scotch and Concord Grape Saison.
Two Road Brewery – Brad Hittle, a former [amazon_textlink asin='B0009Z9JQC' text='Pabst' template='ProductLink' store='thetravelersway-20′ marketplace='US' link_id='003c7e14-6f3a-11e7-a68f-7f8b4a8d7d4c'] marketing executive, and brew master Phil Markowski head the team of Stratford's award-winning Two Roads Brewery. Founded in 2012, Two Roads is known for its wide range and creative names such as Road 2 Ruin, "a temptingly hoppy ale," and Unorthodox, a Russian Imperial stout aged in [amazon_textlink asin='B01FG6YWRY' text='Aquavit' template='ProductLink' store='thetravelersway-20′ marketplace='US' link_id='250377f8-6f3a-11e7-91e4-7594b5b30e24′] barrels. The experimental Road Less Traveled Series includes Philsamic, a sour beer made with aged [amazon_textlink asin='B004YVQ7KI' text='balsamic vinegar' template='ProductLink' store='thetravelersway-20′ marketplace='US' link_id='32365fd9-6f3a-11e7-9cad-311838078444′].
Kent Falls Brewing Company – One of the newer operations in the area, Kent Falls Brewing is one of the few farm-based breweries.  The owners are producing farmhouse ale in Kent by growing their own hops, drawing water from their own well, and sourcing local grains and ingredients.
If you're looking for a hotel in Connecticut, these reviews and ratings will be helpful. You can click through here.
For Pinterest: Save this to your favorite Pinterest boards and create your own beer tasting list.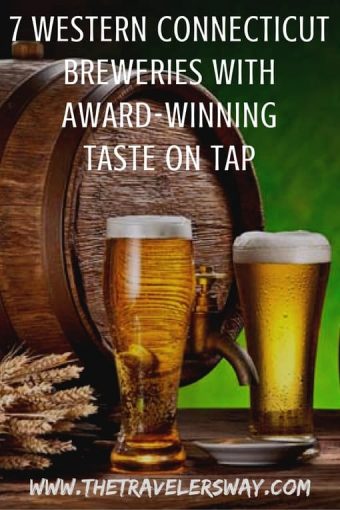 Disclosure:  This post contains affiliate links. Clicking through for additional information or to make a purchase may result in a small commission being paid. By doing so, you help support this site and its authors, at no additional expense to you. We thank you for your support.
Anthony has found travel provides a healthy balance to his day job as a criminal defense attorney. Living on the periphery of blogging for years, he's now decided to flex his creative muscles with a little writing and photography of his own. Anthony's favorite travel destinations are the Caribbean, Italy, and Ireland.