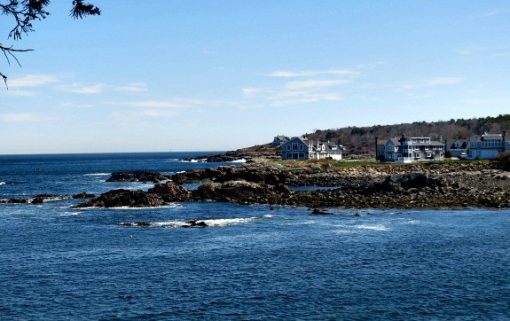 The coastal town of Ogunquit, Maine received its name from the Algonquin Indians and literally means, "beautiful place by the sea." With a population hovering just over 900, it is safe to call Ogunquit charming. But don't sell it short. Ogunquit is listed in the Top 25 Beaches of the U.S., proudly boasting its 3.5 miles of sandy beach, uncommon among New England's rocky shores.
At the end of a scenic drive through town sits the seaside village of Perkins Cove. It is no doubt that part of Ogunquit's beauty and charm comes from the clanking lobster boats and shake covered buildings of this turn of the century fishing community.  The Cove is a very popular summer destination full of little boutique shops, art galleries and restaurants serving local seafood, so fresh it was literally walked across the street.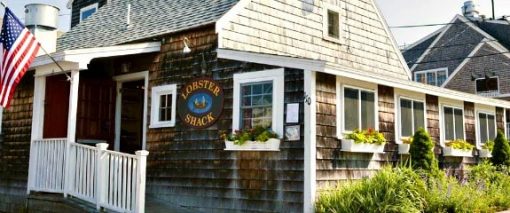 Walking around Perkins Cove you will notice shops in every nook and cranny. Though today there is only a smattering of galleries selling pottery, jewelry and paintings, one merchant shared that Perkins Cove was once a thriving artist colony. Browsers and shoppers alike will find enough variety within the shops to occupy several hours.
One store that seems to be a popular stop for all visitors is Perkins Cove Candies selling locally made chocolates and salt water taffy.  Being a chocolate fiend, I normally home in on these treats, yet, my eyes were drawn to the wall of bins containing the varieties of taffy. What impressed me wasn't the rainbow of muted colors peeking from their waxed paper wrappings, but on closer inspection, the watermelon flavor actually looked like a slice of watermelon and the orange, an orange. The chocolate dipped candies are available in milk, dark and white chocolate.  Make sure you have your allowance with you, as this store is cash only. Even if you don't have a sweet tooth, go inside just to marvel at their ocean view.
Sprinkled among the shops are several seafood restaurants including Barnacle Billy's and Perkins Cove Lobster Shack. The Shack has been open since 1947 and is a family run business.  Except for some updates following winter storm damage in 1977, little about the building has changed. Entering the restaurant, customers are greeted at the counter where once you place your order are told to find a seat at one of the long narrow tables and benches. Tight quarters on a slow day, I can imagine that you might get to know your fellow diners fairly well during a crowded meal.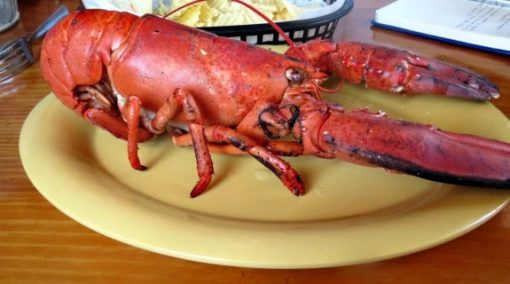 The original 1947 menu included two things – lobsters and steamers, butter was extra. Thankfully, the menu has also been enhanced over the years. A lunch special offers a lobster roll, bowl of chowder, chips and slaw.  Like a taste of Maine itself, the special offers more than enough to share. Lobster Stew was another menu item that I felt while in Maine I must try. The stew is rich with butter, cream and large chunks of lobster meat and made from an old family recipe.
Whole lobsters are ordered by the weight with shells cracked for easier handling.  By all means toss the fork, as I learned from April, the co-owner,  "to eat like a 'Mainer'– use your hands". Since it was obvious that I wasn't accustomed to eating a whole lobster, I  was instructed the proper order — claws, tail, and on larger lobsters the meat of the side legs and ribs. I was assured the "green stuff" is delicious, but I fell for that line with the grey stuff at Disney World, so I passed.  By the way, there is no need to worry about saving room for dessert, at Perkins Cove Lobster Shack they don't sell any. That is where the candy store comes in.
Prefer to catch your own dinner? As an active fishing port many of the boats are available to charter for deep sea fishing or hauling in lobster traps for the true hands-on experience. Other seasonal charters include sailing, scenic lighthouse and evening cocktail cruises.
Whether you are working up an appetite or walking off a meal, the Marginal Way is a paved foot path that stretches a little over a mile from Perkins Cove to the beach at Ogunquit. One of the only public shoreline paths, the Marginal Way has numerous outcroppings and park benches that provide opportunities to photograph, sketch or merely reflect on the scenic views of the rocky Maine coast.
While the beach and Marginal Way are open year round, be advised that dogs are only allowed from October 1 – March 31. Likewise, remember if you are visiting outside the summer months, many of the businesses of Perkins Cove are seasonal. May 1 seems to be the popular "Open for the Season" date.
Photos used by permission of Perkins Cove Lobster Shack and J. Ingersoll
Pin this to your favorite Pinterest Travel Boards.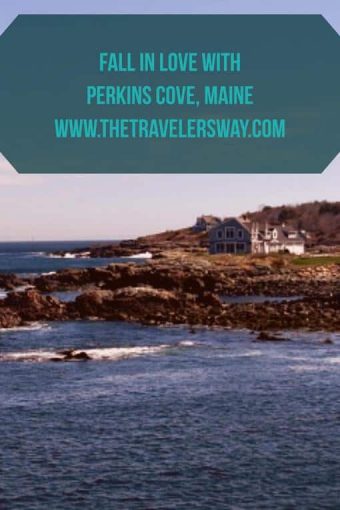 Having been transplanted numerous times, I have learned to explore the sites around our new found hometown, uncovering hidden gems and attractions. When vacation time rolls around, I enjoy traveling with my family and the occasional weekend escape with my husband, coming home to share our travel experiences with others. You can follow me on Twitter @JAIngersoll. My top three destinations are Walt Disney World Resort, the Midwest and any beach I can walk along.