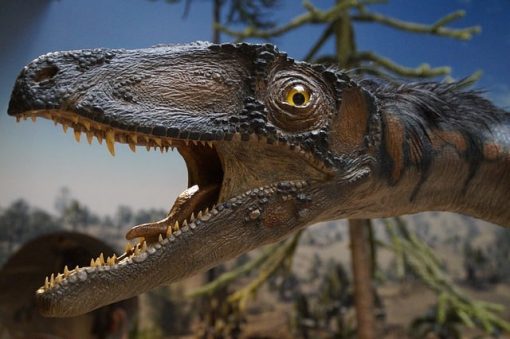 Texas may have become a state in 1836, but the land that is Texas has been around a lot longer—approximately 600 million years. Over time, earthquakes and volcanoes pushed and pulled the land, creating mountains and inland seas that became habitats for early reptiles and mammals.
Take your own trip back in time to explore prehistoric Texas and learn about the earliest beings to call the Lone Star State home. While those early Texans may be gone, evidence of their existence lives on for visitors to explore on the Prehistoric Texas Trail. One end of the trail is in Fort Worth, the other in Austin, and along the way are stops:  Fort Worth Museum of Science and History, Dinosaur Valley State Park, Dinosaur World, Bosque Museum, Waco Mammoth National Monument, Mayborn Museum Complex, and Bell County Museum.
Here are a few highlights of the trail.
Dinosaur Valley State Park
Glen Rose, a small town just south of Fort Worth, is the "Dinosaur Capital of Texas." 113 million years ago, dinosaurs used the nearby Paluxy Riverbed as a pedestrian highway. Their footprints were captured in thick mud that hardened over time, leaving an abundance of tracks and trails that still are visible today at Dinosaur Valley State Park.
There are five main sites within Dinosaur Valley State Park where you can see two types of visible tracks. The first is named Sauropod, which are large elephant-like tracks believed to have been made by Sauroposeidon proteles. The second, Theropod, has smaller tracks which show a distinct three-toed pattern, believed to have been made by Acrocanthosaurus. Visitors can locate tracks using a map on the park's website, with Sauropod footprints marked in blue and Theropod tracks in red. When following the clear step-by-step progress of footprints, it is easy to picture an enormous mother dinosaur making her way down the Paluxy River followed by her little ones.
In addition to finding dinosaur tracks, you can park can camp, picnic, hike or mountain bike along the more than 20 miles of trails. Swim and fish in the river, watch for wildlife, look for a geocache or ride horses – there's plenty to discover!
Waco Mammoth National Monument
Waco, Texas, about an hour and a half north of Austin, is home to the Waco Mammoth National Monument, which was recently designated as one of three new national monuments. The site is located on 100 acres of beautifully wooded countryside, including a dig shelter which opened in 2009 and overlooks an actual dig site.
From a bridge above, visitors can view the remains of several mammoths still half-encased in the ground.  The mammoth skull and tusks are astonishing in size, and imagining a herd of these animals roaming the grounds brings history to life. The bones of the first mammoth unearthed at this location were discovered in 1978, and bones are displayed as they were found, in the now dry pond sediments for an "in-situ" exhibit. To date, 61 mammoths have been identified, including the nation's first and only discovery of a nursery herd.
Other remains excavated include a giant short-faced bear, camel, llama, prairie dog, wolf, fish and numerous other plant and invertebrate fossils.
The Gault Site
In the town of Belton, the Bell County Museum houses the Gault Site, one of the largest excavated sites of the Clovis people, who are thought to have occupied the region 13,500 years ago.  At the museum, large murals show what the Clovis communities may have looked like, and a film titled The Gault Project: An Adventure in Time provides an understanding of the size and significance of the excavation itself.
Just a short half-hour drive southeast lies the actual excavation site. The Texas State Archaeological Landmark has yielded more than two million artifacts, including examples of the oldest known architecture in North America.
Pin this on your favorite Pinterest Board.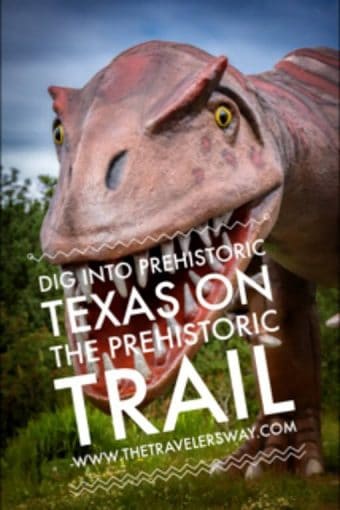 Anthony has found travel provides a healthy balance to his day job as a criminal defense attorney. Living on the periphery of blogging for years, he's now decided to flex his creative muscles with a little writing and photography of his own. Anthony's favorite travel destinations are the Caribbean, Italy, and Ireland.