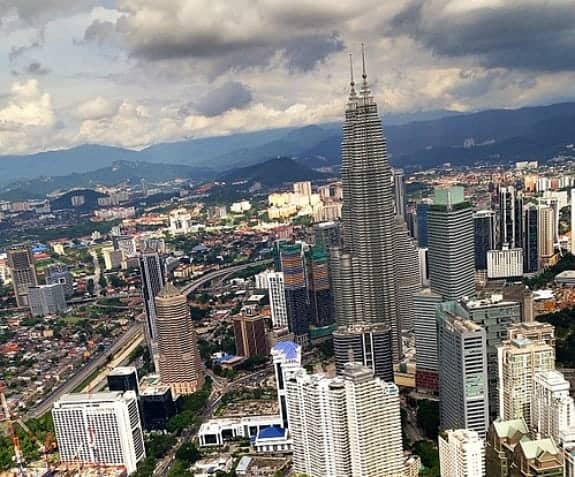 The Petronas Towers in Kuala Lumpur, Malaysia, are the tallest twin buildings in the world. The towers were officially opened in August 1999, and their 88 floors dominate the city's skyline. Tower One is occupied by Petronas, a gas and oil company, and its subsidiaries, and Tower Two houses a variety of companies, including Seattle companies, Boeing and Microsoft. Below the twin towers is the Suria shopping mall.
The official tour of Petronas Towers gives you a trip up to the 41st floor where you can walk out on the glass sky bridge for a look around the city and surrounding area. Admissions are limited and timed, so there are never too many people on the bridge. An expanded tour gives you a trip all the way up to the 86th floor, and if you think the views from 41 are great, you'll love those from floor 86.
Can't take a trip to Malaysia? Watch Entrapment, the 1999 movie starring Sean Connery, Catherine Zeta-Jones, and Ving Rhames; the climax of the movie was filmed at the sky bridge.
Photo credit:  Mary Jo Manzanares