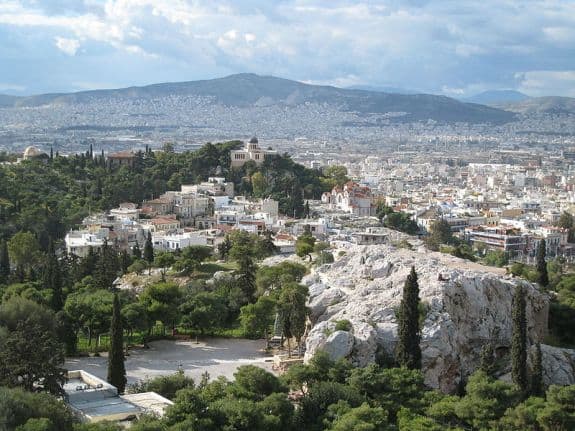 What does your fantasy vacation look like? Are there blue waters and clean white beaches? Do you imagine days spent on island sands, or a walk through history, visiting important archaeological and historical sites? A vacation in Greece can be all of that, and more, with something to suit every traveler: the sun-worshipping beach lover, the history enthusiast, the archaeology buff, and the chaser of authentic food and drink. Ancient and mysterious but sunny, modern and tourist-friendly, with so many wonderful places to visit in Greece, it promises to be the trip of a lifetime.
Athens
You could spend your entire holiday in Greece's capital city, Athens (in the photo above). Ancient Athens was the home to the greatest philosophers, artists, and thinkers; both Plato and Aristotle called Athens home, and the city is certainly the place where modern democracy was born, and where it flourished. The recorded history of Athens reaches back some 3400 years.
Spend your days visiting significant archaeological sites such as the Acropolis, or the ancient Agora (the Roman Market, and civil meeting place). Visit important museums to learn more about the city of Athens. The National Archaeological Museum, the largest archaeological museum in Greece, was founded at the end of the 19th century and it is one of the most important museums in the world devoted to ancient Greek art, culture, and history. Or maybe enjoy hiking in Athens.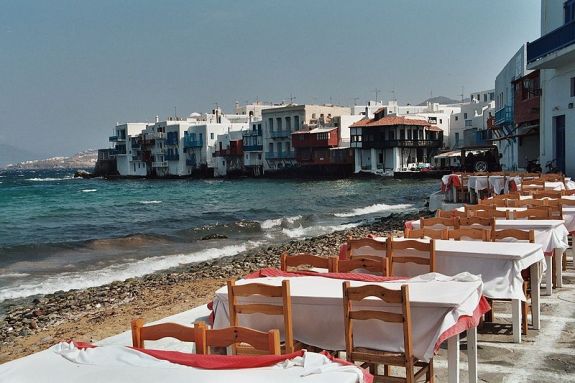 Greek Islands
A visit to one of Greece's famous island beaches is the perfect relaxing vacation or a great way to break up your stay on Greece's mainland. Top holiday destinations include Santorini, Mykonos, and Crete. Choose one island and have a leisurely stay, or go island hopping to experience different islands, beaches, and nightlife. If you choose to travel between islands, a ferry system is available to get you where you need to go—gorgeous ocean views included.
If you're renting a car for your vacation on Crete, Rental Center Crete in Heraklion (the largest city on Crete) offers affordable rates that include insurance.
Northern Greece
Macadonia and Thrace made up Northern Greece in ancient times. Today these regions are home to off-the-beaten-path tourist gems: Byzantine churches, the monasteries of St. Athos, and toward the southern border, Mount Olympus. At its highest peak Mt. Olympus measures 9570 ft. (2917 km) and includes the National Park of Greece, with miles of hiking and climbing for travelers looking for an intimate experience with Greece's landscape.
Tips for Travel in Greece
The tourist season in Greece is most active from May through September; full three-quarters of tourists flow through Greece during this time. Booking in the off-season can help you save money, and because Greece enjoys a temperate climate you will still benefit from good weather. Greece is a member of the European Union, and so uses the EU as currency. You can usually exchange money at airports, train stations, and hotels. Remember to bring along your camera, extra batteries, and an extra memory card to record the vacation of a lifetime.
Photo credits: Stefanos Kofopoulos (Athens); Heiko Gorski (Mykonos)
Christina loves travel writing, and she has a particular interest in writing about adventure travel, food and drink. In addition to writing Christina works as a social media manager and consultant, helping people tell their stories online. In her spare time Christina enjoys reading, yoga, and spending time outdoors. Christina lives in Houston with her husband Josh and their dog, Sandy. You can follow her on Twitter @snowcones. Her top three travel spots are Alaska, Paris, and Western Canada.