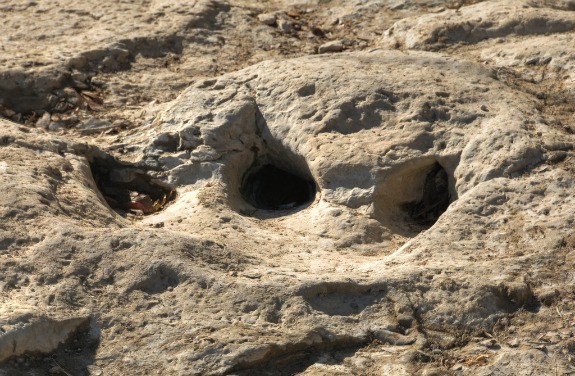 A summer road trip to Connecticut can provide a way to get in touch with our country's history, a trip back in time to look at the home of one of America's most famous novelists, an interactive museum exploring 11,000 years of Native American history, colonial homes that date to the early 1600s, and plenty of other sites that make history come alive.
Here are a few suggestions for your historical road trip to Connecticut:
Experience Connecticut's Seafaring Past
Mystic Seaport has been a maritime destination since the 1600s and over 600 vessels have been constructed along its coast. Visitors can relive the prosperous era of shipbuilding in a re-created 18th century coastal village that includes period buildings complete with historians, musicians and storytellers who make history come alive. The Seaport has one of the nation's leading maritime museum, which includes the world's largest collection of maritime photography and artifacts. Guests can also see how it all started at the Seaport's working preservation shipyard, where craftsmen still use the same tools and trades as workers of centuries past.
Living in Glass Houses
In the 1950s, the town of New Canaan, known for its "conservatism," suddenly became avant-garde when five architects, known as the "Harvard Five," used the idyllic natural surroundings to create works of modern art. The result: a definitive juxtaposition of scenery that provoked the theories of architecture and art. Perhaps the most recognized home, and the first in the series to be complete, is the Glass House, built by renowned architect, Phillip Johnson. Scheduled tours are available.  The New Canaan Historical Society has a year-round exhibit about the moderns. You may also wish to check out a walking tour of nearby Hartford's modern architecture landmarks.
When Dinosaurs Roamed
Opened in 1968, the Dinosaur State Park in Rocky Hill is Connecticut's claim to pre-historic times after an accidental discovery of the largest dinosaur track site in North America. There are nature trails that are perfect for kids to blow off a little steam and the Dinosaur State Park Arboretum provide a look at over 250 species of plants. Activities for kids include:  fossil boxes, scavenger hunt and making a dinosaur track bookmark – the perfect keepsake!
Shine a Light on Connecticut's Seafaring Past
Let the lights guide the way at the Sheffield Island Lighthouse and Nature Trail Tour in Norfolk. These lighthouses served as beacons of light for countless fisherman returning home from the open seas. The Sheffield Island Lighthouse has been in operation since 1868 and is now listed with the National Register of Historic Places. Visitors can climb up the light tower and see period furniture showcasing what life was like in the 19th century for lighthouse keepers.
Visit the Oldest Stone House in New England
Welcome to 1639. The Henry Whitfield State Museum, New England's oldest stone house, welcomes visitors to experience life in the 17th century. The house was erected by Reverend Henry Whitfield, who, born in England, joined the mass exodus of others leaving for the New World seeking religious freedom. With its massive chimneys and steeply pitched roof, the house is filled with authentic 17th to 19th century furnishings.
Explore the Culture of Connecticut's First Inhabitants
Travel back in time 11,000 years to explore the history of the Pequot tribe. At the award-winning Mashantucket Pequot Museum in Mystic, experience the lives of the tribe through all the senses. Watch a recreation of a caribou hunt, hear the crackling of fire, grinding of corn and native tongue of this noble tribe and participate in an excavation as part of the museum's archaeology program.
Visit the Birthplace of Huck Finn and Tom Sawyer
Samuel Clemens, known by his more famous pen name, Mark Twain, lived in Hartford from 1874 to 1891 and his home is now a recognized historical landmark. The Mark Twain House was where Twain created the legendary characters of Huckleberry Finn and Tom Sawyer. Avid fans of this influential American writer can pick up a brochure highlighting 17 stops in greater Hartford from Cedar Hill Cemetery, where Mark Twain's contemporaries are buried, to State Street Landing at the Connecticut River, where Twain frequently boarded steamboats bound for New York.
Sleep with History:  Historic Inns
Spend the night in a Revolutionary War encampment, sleep in the chambers of an 18th century judge, or indulge in the summer home of a 1902 steel magnate. Renovated or restored, these Connecticut inns are more than just a warm bed, they are living history. 3 Liberty Green Bed and Breakfast in Clinton, was built around 1734 and was once a militia muster field visited by Generals Washington & Lafayette. It still retains its colonial charm. The Bee and Thistle Inn in Old Lyme has received several accolades, including the AAA Three Diamond. It was built in 1756 as a residence for Judge William Noyes and his family, and was then opened to the public in 1930.
Photo credits:  All via flickr, Mashantucket Pequot Museum (Britt Reints); Dinosaur State Park (Randall Chancellor)
Mary Jo Manzanares is a founder and the editor-in-chief of The Traveler's Way, an online travel magazine proving informational and inspirational travel recommendations for curious Baby Boomer travelers. She has been a speaker at various industry events and has a personal travel blog at Traveling with MJ. When she's not traveling, Mary Jo likes lingering over a cup of coffee, wandering in a museum, sipping wine at a cafe, and sharing it all with friends and readers. Mary Jo's top travel destinations are Italy, Portugal, and the Caribbean.