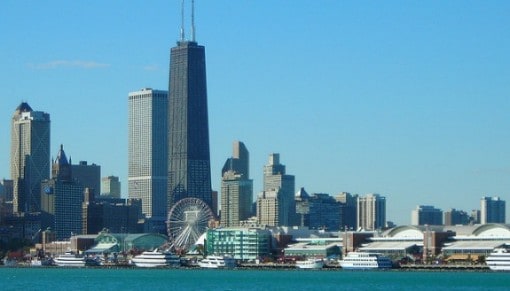 Roadtrip — the mere mention of this type adventure conjures up images of a Griswold-style vacation and a wood-paneled station wagon loaded with cranky travelers. Still, knowing these adventures are the fodder for lifetime memories, we accept the challenge each time vowing that this trip will be better than the last.
Driving from Indianapolis to Chicago is roughly a three-hour journey, perhaps a little longer when  adding in the necessary stops for a car load of people.  Fortunately, there are a few built in adventures along the way to meet all the restroom, beverage and leg stretching needs.
One such attraction is Fair Oaks Farms. A destination in itself for many, visitors could spend several hours at this dairy farm adventure.  Purchasing a tour ticket allows for a stop in the Adventure Center to learn about sustainable dairy farming, and a visit to the Birthing Barn to witness a live birth.  The Cheese Factory is open to the public and offers large windows to watch the  cheese making process.  You'll find a lunch counter, gift shop, cheese shop and restrooms.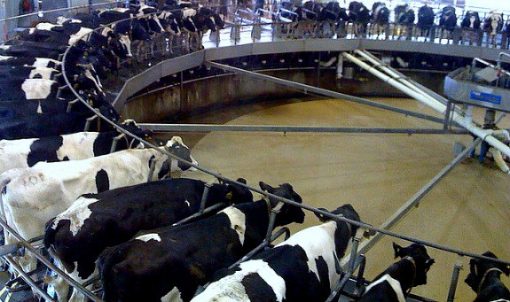 Continuing on our journey north, a short distance away brings us to Albanese Candy Factory home to the "world's best gummies & candy".  In a building that appears to be straight out of Hansel & Gretel visitors can find and purchase gifts, chocolates, nuts and every shape and flavor of gummie candy imaginable.  Large windows look into the attached factory, and there are several video screens that allow a peek into the world of candy making. Truly a kid in a candy shop, I ran from bin to bin tasting and ordering scoop after scoop of confections.  Bargain hunters should keep an eye out for the occasional factory rejects offered at lower prices.
Once arriving in Chicago the possibilities for adventure are endless.  Among the noted museums are the Museum of Science and Industry, Field Museum, Adler Planetarium and perhaps my favorite, Shedd Aquarium. While the world around you can be hectic, there is something so calming that comes from watching these graceful and silent creatures of the sea.
A walk along Michigan Avenue – from top to bottom is a full day adventure.  Our whirlwind trip allowed for shopping along the Magnificent Mile and visit to Water Tower Place (835 N Michigan Ave.).  Once a mecca for unique shopping opportunities, I was surprised to find the majority of shops are now chain stores and mall staples. My recommendation is a shop on the lowest level — Foodlife. A cross between an organic grocery store, a gourmet deli and a wine bar, it is a great spot to grab a  quick lunch, snack or glass of wine and be re-energized to continue down the Avenue.
Be sure to leave time for a stop for Garrett Popcorn (625 N Michigan Ave.) and the mouth-watering CaramelCrisp and  CheeseCorn or the best of both in the Chicago Mix.  Although the popcorn speaks for itself, anticipate LONG lines as the small store has been made more popular once it became one of Oprah's favorite things.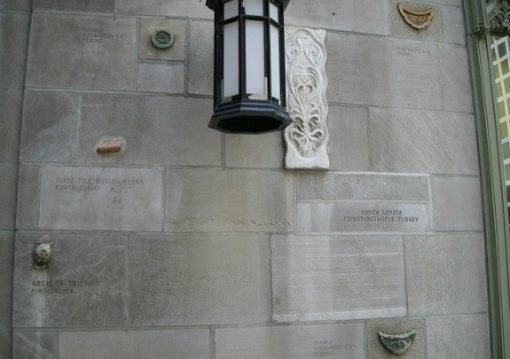 Continuing south on Michigan Avenue allows for viewing the celebrated rocks and artifacts placed in the exterior of Tribune Tower (435 N Michigan Ave.).  You'll find a stone from each of the 50 United States, a chunk of the Berlin Wall, and piece of twisted metal from the World Trade Towers.
An infinite number of photo opportunities await within Millennium Park.  Home to famous art structures like Cloud Gate,  lovingly nicknamed "the bean", and the 50-ft tall glass tiled and image projected Crown Fountain.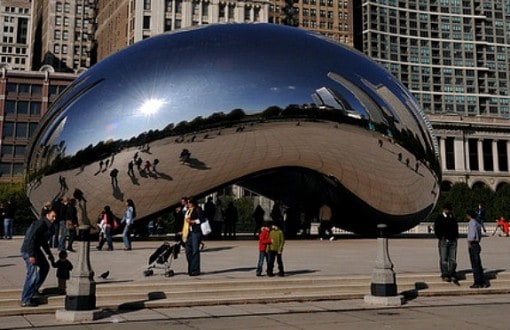 Open from 6 am to 11 pm, the park is known for hosting numerous cultural programs and free-admission concerts. Grab a blanket, a picnic basket, tuck in a bottle of wine, and enjoy a show or at the very least some fresh air for all too soon it will be time to pile back into the car.
With a successful road trip accomplished I reflected that our recent experience had taught me three things:
When traveling with more than one set of friends, consider renting a larger vehicle or van

to all travel together.  Parking in Chicago, for example, is very expensive — one car means only one parking fee.  Additionally, traveling together allows for the adventure to begin immediately.

If your trip will last longer than one day,

make hotel reservations in advance

. Try to find lodging as close the the center of your activities as possible as this will eliminate loading up the car too often.  When making the reservations, take into consideration the needs of all your traveling companions.  For our adventure we chose a hotel with an indoor swimming pool for the younger travelers and a hot breakfast buffet that motivated even the teens in our group to move a little quicker in the morning.  A hidden bonus to this free meal was that it meant one less group decision about where to eat.

Attempt to

keep everyone engaged

by allowing each member of your party one choice of what they want to do on the trip. Bring along travel brochures and guide books for your destination to peruse during the journey, it may decrease the inevitable

"Are we there yet?"

.  Don't forget to tuck in sticky-notes or index cards to create the vacation wish list.
Photo Credits: flickr:  Navy Pier, Lisa Andres;  Fair Oaks Farm, Brennan; Shedd Aquarium, Michael; Tribune Tower, Neal Jennings;  Millenium Park, Carl Wycoff
Having been transplanted numerous times, I have learned to explore the sites around our new found hometown, uncovering hidden gems and attractions. When vacation time rolls around, I enjoy traveling with my family and the occasional weekend escape with my husband, coming home to share our travel experiences with others. You can follow me on Twitter @JAIngersoll. My top three destinations are Walt Disney World Resort, the Midwest and any beach I can walk along.