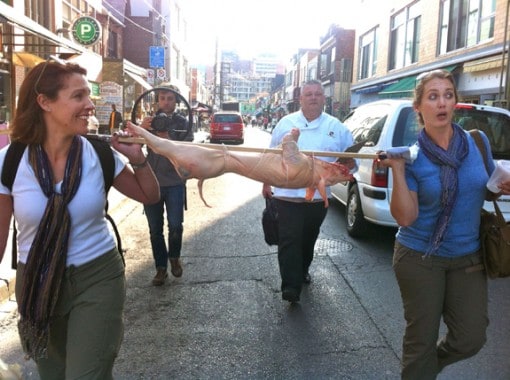 What do a suckling pig and a hockey stick have to do with one another? On a recent urban adventure tour of Toronto, Canada, I discovered they are intimately and literally intertwined.  Chef Scott Savoie of Culinary Adventures Company specializes in offering tours featuring the bizarre and beautiful aspects of Toronto's burgeoning food scene, and I was an eager participant.
Kensington Market Scavenger Hunt
A few curious cuisine seekers and I met Chef Scott on a random street corner near the Kensington Market (Toronto's Chinatown) for a scavenger hunt. This was no ordinary scavenger hunt finding random and often useless items.  For this hunt we had to follow clues to purchase specific ingredients for the evening's feast.  If we failed, we didn't eat. And after a day of bicycling through Toronto's graffiti alleys with Toronto Bicycle Tours, I was motivated to successfully complete the challenge as I was famished.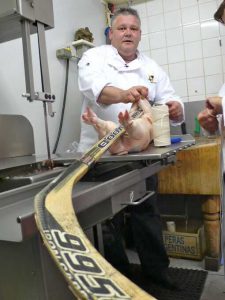 A cryptic clue about "the queen of the market in which faces will tell you when you have found her" led us to AJM Kensington Meats, one of the oldest family-owned butcher shops in the area.
This is where the craziness (and pig + hockey stick) enters into the story. We would be having roasted suckling pig for dinner, but to get it to Fuel House restaurant to cook it, we had to carry it – skewered on a hockey stick (depicted in headline photo). Throughout the civilized streets of Toronto beer gardens, coffee shops and five-star restaurants, we carried the pig, horrifying and shocking people as we passed.
To sustain us (that wee little pig was heavy!), Chef Scott took us to Cold Tea, a hidden cocktail and beer bar giving homage to the Toronto tradition of ordering "cold tea" to receive a teapot of beer after legal drinking hours. This was my kind of place: truly off-the-beaten path with a tinge of illicitness.
Thankfully, the four-course meal from our scavenged ingredients was worth the pork parade. Two chefs, five appetizers, three salads, nose-to-tail roasted pork delicacies (yes. I ate pig eyeballs and tail), and copious amounts of wine with a great group of like-minded foodies was, by far, was the best dining experience during my week in Toronto.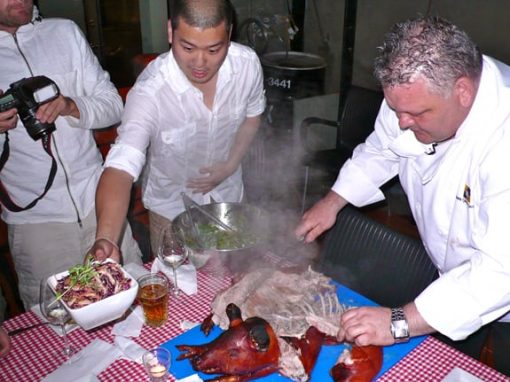 Toronto Island Picnic
For a more gentrified culinary adventure in Toronto, try the sunset picnic excursion on the Toronto Islands.  You and up to twenty of your closest friends get to paddle out in a First Nations canoe to the islands, just off downtown Toronto.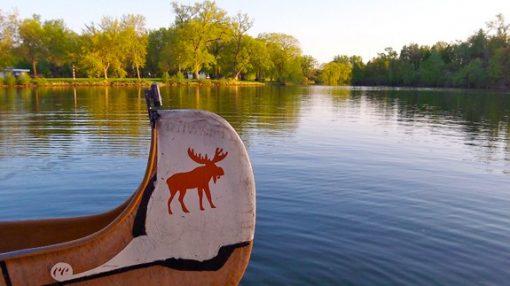 While making jokes, enjoying frequent belly laughs and throwing out Toronto dining advice, Chef Scott laid out a decadent beach spread.  Think caprese salad, lobster rolls, roasted squash, spare ribs and salmon filet – and that was merely the first course. Hot tip, bring your own adult beverage, as legalities prevent Culinary Adventures from providing or serving alcohol.
The food was memorable, but I'd say the thirty-minute huff and puff canoe ride was worth it just to experience the tranquil Toronto night skyline on the return trip. The canoe glided silently through the water as planes flew overhead and the city's lights sparkled like the Emerald City of Oz.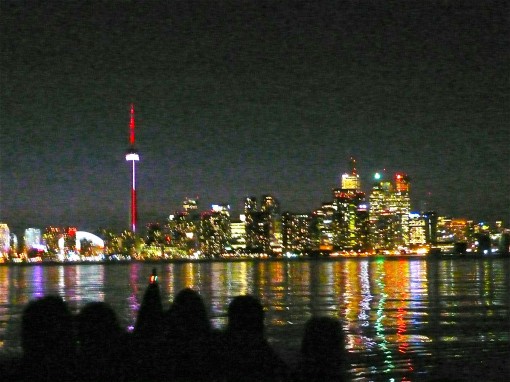 If I wanted to propose to someone in Toronto, this is exactly where I would do it.  Four hours, gourmet picnic, guided canoe excursion, $135 per person.
St. Lawrence Market Cooking Classes
If you love seeing, smelling or sampling food, St. Lawrence Market is pure ecstasy.  Fresh pasta, charcuterie stands, gourmet mustard varieties, vibrant vegetables, rows of glorious cheese, and the famous peameal bacon sandwich are just a few things your eyes, nose, and tastebuds can feast on. And I'm not the only one bowled over by the bounty of St. Lawrence Market.  National Geographic recently deemed it the world's best market in April 2012.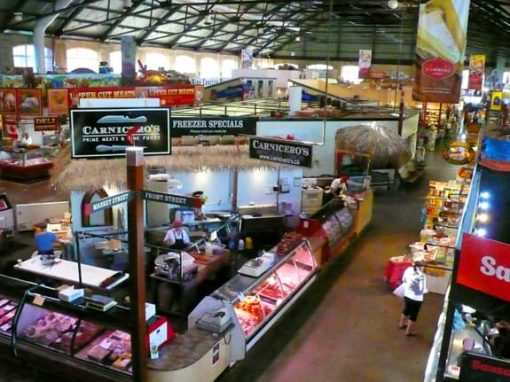 Up above the bustling market, the uber-chic Market Kitchen holds regular cooking classes on everything from pickling to pie making. When I went, I learned how to cook with banana leaves, extract the tooth from a kiwi, and how to make a fantastic recipe for Filipino hot chocolate. A 3-hour cooking class with a professional chef is on average $40 per person.
Culinary adventures, from unorthodox to mainstream, abound in Ontario's capital. Toronto's culinary scene is sizzling and if you're a foodie, you won't leave the table hungry.
This trip was sponsored by Tourism Toronto, opinions expressed are those of the author.
Photos credit: Lanee Lee
Lanee Lee is a Los Angeles based writer who uses her craft to pursue her passions – travel, artisanal food/spirits and maximizing quality of life. Lanee has traveled extensively – always in search of those golden moments of bliss. When she's not gallivanting the globe, she enjoys learning cooking tips from her French boyfriend and emulating Grace Kelly style. You can follow her latest adventures: www.laneelee.com, @wanderlushdiary on twitter.