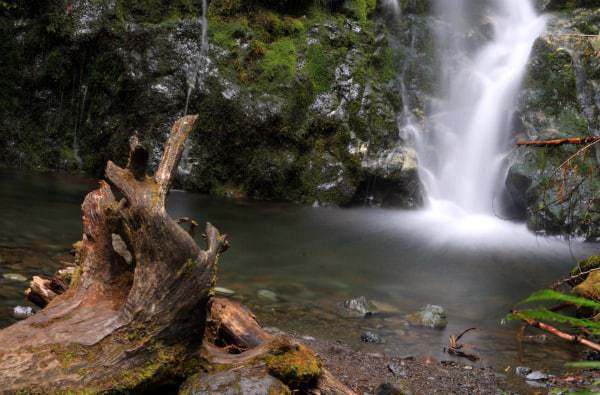 Fresh air, stress reduction, discovering history, and outdoor recreation are just a few of the reasons that travelers choose to go to one of our 394 national parks.  As a way of celebrating our continuing relationship with these public lands, National Park Week – April 16-24, 2011 – offers visitors free entrance to all national parks, along with some special park programming.
Since 1916, the National Park Service and legions of volunteers and partners, have safeguarded public lands and natural and historical sites and monuments for the benefit of the citizens and visitors to our country.  With over 275 million visitors every year, these efforts revitalize communities, preserve local history, celebrate local heritage, and create opportunities for people to get outside, be active, and have fun.  Experience the longest cave (Mammoth Cave), see the highest point in the US (Mt. McKinley) or the lowest (Death Valley), or discover the park or recreational area closest to home.  Whether you choose to take a hike, enjoy a ranger talk or tour, or take in some spectacular views, chances are there's a national park very close by wherever you are.
If you can't take advantage of the free entrance during National Park Week, there are a couple of other fee-free days later in the year:  June 21 (the first day of summer), September 21 (National Public Lands Day), and November 11-13 (Veterans Day Weekend).
In my home state of Washington, there are 14 sites, many of which I haven't thought about for some time.  They are:
Ebey's Landing – Located on Central Whidbey Island, this national historical reserve has working farms, 400 historical structures, two state parks, and a network of trails.  It's also the second oldest town in the state.
Fort Vancouver – This national historic site features a world-class archaeology collection in addition to telling the story that tells the story of the history of the Pacific Northwest.
Klondike Gold Rush Historical Park (Seattle Unit) – Discover the adventure and hardship of the gold rush and how it impacted Seattle.
Lake Chelan – Part of the North Cascades National Park Complex, this has long been a popular weekend getaway for outdoor enthusiasts.
Lake Roosevelt – Located along the US-Canada border going to Grand Coulee Dam, this national recreation area is rich in history of river life (past and present).
Lewis & Clark national historic trail – The trail covers several states and traces the expansion west of our young country.
Lewis  Clark National Historic Park – Follow in these famous explorer's footsteps and discover the rich history of sites along the Columbia River and Pacific Coast.
Mount Rainier National Park – On a clear day it looks like an ice cream cone on the horizon, but up close it's even more impressive.  Learn about glaciers, the rainforest, geology, and ecology – and maybe mount an ascent to the summit.
Nez Pierce National Historical Park – 38 sites covering four states explore the changes in the Nez Perce tribe and their way of life.
North Cascades National Park – Jagged peaks, deep valleys, cascading waterfalls, and plenty of glaciers make this park (part of the North Cascades National Park Complex) a popular destination.
Olympic National Park – Beaches, rainforest, mountains, and an incredible eco-system highlight this park on the Olympic Peninsula.  Outdoor enthusiasts as well as Twilight fans will find it an impressive destination.
Ross Lake National Recreation Area – The third park in the North Cascades National Park Complex, this is one of those spots I remember from childhood, with fishing, camping, and a hydroelectric dam.
San Juan Island National Historical Park – Another trip down memory lane at this park as it was a popular field trip spot in grade school.  It's got beaches, woodlands, wildlife and history.  Do you know about the Pig War?
Whitman Mission – The massacre at this site changed the lives of generations of people, and the debate about whether it was justified or revenge continues.  A visit to the site today gives you an opportunity to look at history through a modern lens with many different perspectives.
Do you have a favorite national park?  Tell us where and why in the comments.
Photo credit: Frank Kovalchek via flickr (CC-A); poster from the National Park Service

Mary Jo Manzanares is a founder and the editor-in-chief of The Traveler's Way, an online travel magazine proving informational and inspirational travel recommendations for curious Baby Boomer travelers. She has been a speaker at various industry events and has a personal travel blog at Traveling with MJ. When she's not traveling, Mary Jo likes lingering over a cup of coffee, wandering in a museum, sipping wine at a cafe, and sharing it all with friends and readers. Mary Jo's top travel destinations are Italy, Portugal, and the Caribbean.