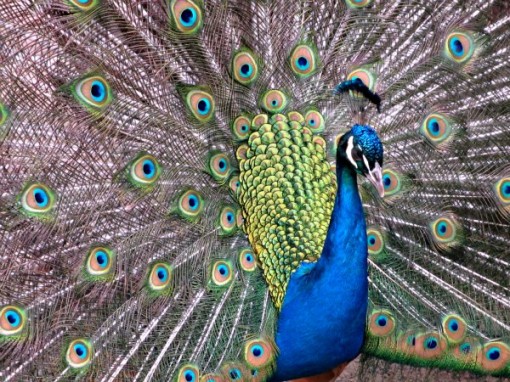 Labor Day weekend travel is not for the faint of heart.  It's a traditional time to get away for that last long weekend of summer.  A getaway before school starts, before the weather changes, before the corporate culture of work steps up once again and the flexibility of summer is nothing more than a glimpse in the rear view mirror.  And it's also one of the most traveled weekends of the year.
We're guessing there are still a bunch of you out there that haven't yet made your Labor Day weekend travel plans.  Yes, we're looking at you!  You can still put something together, although fares and rates may be a little bit higher than if you'd book way in advance.  No matter where you live, there are plenty of options within a couple hour drive.  Or, if you can scare up a flight for a reasonable price (there are still some available), you can get a little farther away.
Here's our list of great weekend getaways that you can still make happen:
If you live on the west coast or the Pacific Northwest:
Families might enjoy a day at the zoo, a dam trip, a small town to relax in – and a delicious Norwegian bakery, or a day of hiking in Los Angeles or Las Vegas.
For an adult getaway weekend, consider a luxury hotel in Las Vegas, a secluded and romantic Big Sur stay, wine tasting in Carmel, a clothing optional beach visit in Malibu, or a metaphysical weekend in Ojai.
If you live on the east coast or New England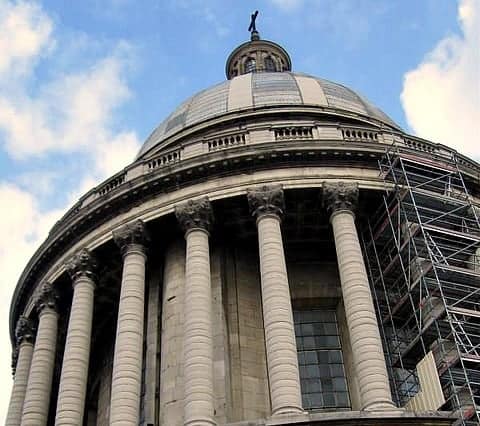 There are some transatlantic options for the jetsetters, maybe a weekend soaking up history in Paris or history in Pompeii.  Affordable weekend travel packages to Iceland can still be found, and Toronto is also a short flight or drive away from much of the area.
Staying stateside, you can visit our capital city to enjoy the history or to enjoy your favorite adult beverage.  You can enjoy history in Philadelphia or history in Boston, a train ride away from most of the east coast or enjoy a summer weekend in the city with a picnic in NYC or enjoying some wine tasting.  And on the subject of wine, a weekend in the Finger Lakes wine country should not be overlooked.
If you live in the South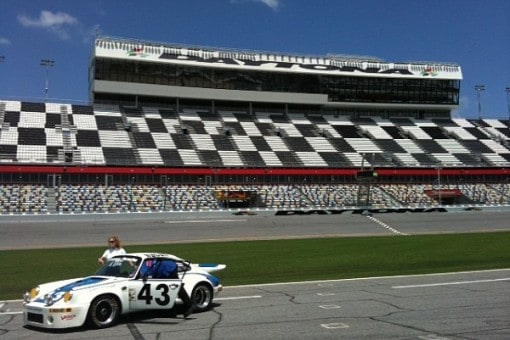 There are lots of Disney options for the family, although there will be plenty of crowds, and a trip out to the Space Coast is always a fun time with a combination of beaches and space history and education.  Theme parks are plentiful in the south for a family weekend getaway, but don't overlook a simple beach weekend.  The drive to Key West is a little step back in time and Daytona provides a combination of experiences.
For romance try a weekend in charming Savannah, one of the quintessentially southern cities.  Or enjoy marching to the beat of a different drummer in Texas, with a choice of quirky road trips or quirky art.  If Hurricane Isaac stays clear of the south, there's plenty of good food in  New Orleans, the Gulf Shores of Alabama have a laid back vibe, and Georgia is often overlooked as a wine destination.
If you live in the central U.S.

There are frequent flight to Quebec City, the Paris of North America, and it's a chance to stay close to home while still enjoying the French culture.
Chicago is a big city full of things to do, whether you want to reach for the stars or want to enjoy a museum.  There's even a bit of an underground city.  There's plenty to do in St. Louis, music lovers will appreciate the Rock and Roll Hall of Fame Museum in Cleveland (Cleveland Rocks!), and you can enjoy the summer weather in the water in the Wisconsin Dells.  South Dakota is full of quirky roadside attractions.  In Indianapolis you can experience neighborhood microbreweries or learn more about mead.  The midwest is also perfect for NCAA sports fans as well as fans of a different type.
And what could be better than an old fashioned ice cream parlor?
At Home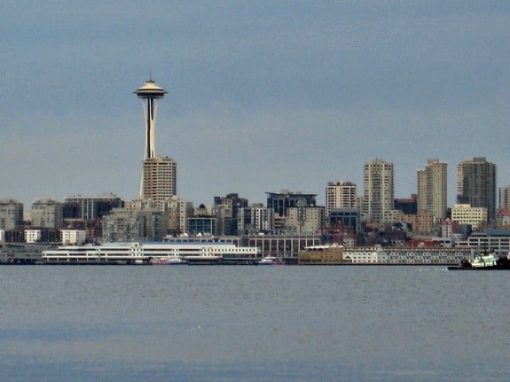 If you're really too late to catch a flight or hit the road, there's plenty to do right there at home.  No matter how small your town is, there's sure to be some tourism element.  Go to your city CVB or tourism board page, take a look at what they recommend visitors do when they visit your city and greater metropolitan area, and then stop think like a local and think like a visitor.
Go the museum, check out a theme park, take the kids to a zoo, try a new restaurant, or find a café and sit and people watch.  Check into a hotel. You'd do those things on vacation – why not try it at home?!
What are your Labor Day weekend travel plans?  Tell us in the comments.
Photo credits:  author's personal collection
Mary Jo Manzanares is a founder and the editor-in-chief of The Traveler's Way, an online travel magazine proving informational and inspirational travel recommendations for curious Baby Boomer travelers. She has been a speaker at various industry events and has a personal travel blog at Traveling with MJ. When she's not traveling, Mary Jo likes lingering over a cup of coffee, wandering in a museum, sipping wine at a cafe, and sharing it all with friends and readers. Mary Jo's top travel destinations are Italy, Portugal, and the Caribbean.